********************************************************************************************************************


View from the Podium
by John Welsman
It's been a while since you've read about the Copyright Board in this column. For our younger members who may not be aware, the Copyright Board of Canada is the regulatory tribunal created by the federal government to set the royalties to be paid for the use of copyrighted works administered by copyright collectives.
For example, the Copyright Board sets the royalty rates that SOCAN collects and distributes to you, the author of the musical works that are broadcast or (in recent years) streamed. SOCAN and other rights collectives go before the Copyright Board to present their cases in support of the tariffs they file, while groups representing users of music put in cases of their own, usually seeking tariffs having lower royalties. The process involves expert evidence given by economists and legal arguments presented by lawyers, all of which assists the Copyright Board in their duty to approve fair and reasonable tariffs.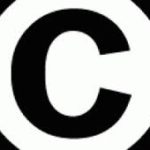 On August 25, 2017, the Copyright Board of Canada released a decision on rates for the use of music by streaming services. They have decided that those rates will be reduced by about 40% for the period 2011-13. How is it possible, you might ask, with all we know about how small the royalties are that songwriters, composers and publishers currently receive from streaming uses?
This substantial reduction in rates appears to defy common sense, especially when we know the valuation of the industry. There has been significant negative reaction to the decision, with many suggesting in the media that the streaming rates were set much too low. While the Copyright Board expanded the base upon which those rates apply by including advertising revenues, it's not expected that this will offset the reduction in the rates in any meaningful way.
On the positive side, we can remind ourselves that these rates only apply until the end of 2013. Wait, here we are nearing the end of 2017! Why such a delay in setting royalties for uses of music that SOCAN needs to collect every quarter to collect on our behalf?
As there is currently a consultation process under way on the CB process as a whole, it's time to discuss what SOCAN feels are the necessary changes, and for creator organizations

to give them our wholehearted support in their efforts to convince legislators to make those changes.
Firstly, the workload of the CB has increased significantly over the past several years. In the past, the CB was only hearing submissions from a relatively small number of collectives, including SOCAN. They now hear from a multitude of collectives, yet they haven't received an increase in resources commensurate with the increased workload. SOCAN is calling for more resources and people power for the CB to enable it to do its job properly and in a more timely fashion.
Another problem with this recent decision is the time it took the CB to reach it. It's a decision on a submission presented over three years ago, a time when none of the major streaming services, Google Play, Spotify, Pandora or Apple Music, were up and running in Canada. So the CB had limited evidence before it for streaming services in Canada.
Beyond those issues, how is it that the CB could be so seemingly out of step with today's reality? The challenges music creators have had with what the streaming services are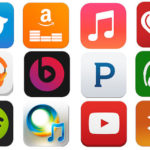 paying is well documented in the media. What is the point of having decisions in 2017 based on evidence that ceased to be relevant four years ago, i.e., evidence that is woefully out of date? Are they not able to consider the broader discussion going on in the current marketplace?
It seems fair to say that this is a very disappointing decision resulting from a very disappointing process. The economic well-being of so many music creators, both in Canada and internationally, will be adversely affected by this decision.
In SOCAN's submission to the Ministry of Canadian Heritage, it has asked for more resources to be allocated to the CB, for more members to sit on the Board. If that aspect of the process could be remedied, there should be no reason for decisions to take longer than six months, or one year at the most, as was once the case. Given that a mandated five year Copyright Review is almost upon us, and there is the recent Heritage initiative to review cultural policy from the ground up, we can hope that Heritage is listening with open ears.
On the positive side, the period that this decision pertains to is limited to 2011 to 2013, a period when there was somewhat limited streaming activity by the larger players. What will happen with rates after that remains to be seen, but there is hope that in future, the private agreements that SOCAN and other collectives may come to with the music users may provide better results and certainty for everyone involved.
How will the Guild support SOCAN in their efforts? We'll write letters to Heritage supporting SOCAN's position, get the message out on social media, and perhaps look to some form of
marketing campaign to help get our message to those in government able to make the needed changes.
In the past, the CB heard evidence and real life stories from composers working in the trenches. At the time, the response to hearing these personal stories about how our world works was very positive. Maybe it's time once again to think about presenting our own evidence to the Copyright Board. I know that SOCAN is very open to that suggestion.
The leadership at the SCGC takes this very seriously and will work hard to ensure the necessary changes happen.
O Women, Where Art Thou!?
by Virginia Kilbertus
When I was applying for my undergraduate degree at McGill University, I was rejected three times by the composition program. I had been accepted in my first year as a general music major and had hoped that after taking a year of private lessons with a graduate student, I would be admitted on my second attempt. But this was not the case. Upon my second refusal, I sought permission to take the first year orchestration and composition classes, regardless of the fact that I wasn't officially in the program. The professors explained to me time and time again how challenging the courses were and how doubtful they were that I could handle them. I repeatedly told them otherwise until finally, I was granted permission.
When I sat down to my first class, I looked around the room and realized that I was the only woman amidst six men. After my third or fourth class, I realized that while my knowledge of orchestration was perhaps a bit behind that of some of my peers, I was by no means drastically inferior to any of them. I watched for the next three years the looks of mild astonishment that would cross the faces of my professors, all of whom were also men, as they passed back assignments for which I had received an A.
When I was finally admitted into the program after my third application, I learned that not only was I the only female composition student in my year, but that in the entire composition program, a class of roughly one hundred undergraduate and graduate students, I was one of only seven women. On the composition faculty, there was a single woman. Though I had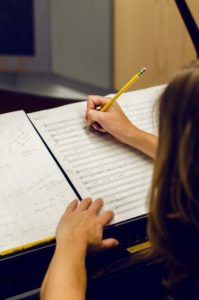 to apply three times before being admitted to the program, I managed to graduate in the same year as my male counterparts, who had all been admitted three years prior to me, and to graduate at the top of my class. In all this, it was hard to escape the feeling that as a female composer, I would have to work twice as hard as my male counterparts if I wanted to succeed.
When I decided to venture into the world of film composition, I thought that the numbers might even out a bit, but once again I was mistaken. Although the parity within my film scoring Master's at the Berklee College of Music was an improvement from McGill — six women out of twenty-seven students — I came to discover that the number of women in creative roles within the film industry is astoundingly low.
According to The Celluloid Ceiling, the longest-running and most comprehensive study of women in film, women have accounted for only 16% -19% of behind-the-scenes roles in the top 250 grossing films since 1998. Only a jaw-dropping 1% – 3% of the composers for these films have been women. These numbers go up slightly when we look at independent films, but are still nowhere near parity with men. According to Independent Women, the most comprehensive study of female employment on independent films, women hold only 24% – 29% of the behind-the-scenes roles on the films that make it to high-profile festivals in the U.S., and only 9% -10% of the composers are women. Whatever the case, female numbers never exceed 30%, and composers and cinematographers continuously bring in the lowest percentages, never surpassing 10%.
In 2017, within Canada specifically, on average, 16% of film, television and web series directors have been women; 5% of cinematographers have been women; and 29% of writers have been women. With regards to composers, the Screen Composers Guild of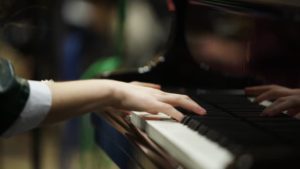 Canada compiled data from SOCAN, which showed that in 2015, 6.3% of audio-visual composers were women, and that these women earned 17% of what the men did. Similar numbers exist in almost every other country for which we have statistics.
In Europe, for instance, female directors receive 40% less salary and 23% less project funding than their male counterparts.
This gaping disparity within the film industry exists despite the fact that women and men generally attend film school in equal numbers. That women remain substantially less successful in the film industry is referred to as the "funnel of attribution," or "leaking pipe syndrome," wherein biases hinder the progression of their careers. As Finnish composer Kaija Saariaho said in a speech she gave at McGill University when she received an honorary doctorate in 2013: "Nobody wants to be evaluated for things other than their actual skills. But I would like us all to realize (or, to be reminded) that the situations in which we make the evaluations are never objective and that our judgments, however rational they seem to us, can always be colored by our biases."
One of the strongest biases still facing female composers today is the idea of the existence of "the female music aesthetic." In an article in The Telegraph, Ivan Hewett postulates that this particular stereotype is one of the contributing factors to there being a lack of female composers featured in concerts around the world, such as the BBC Proms. He points out that in the past, adhering to this aesthetic was the only way women could have their pieces heard publicly in salons, Clara Schumann being perhaps the most obvious example.
Today though, female expression in music has widened to the point where it should no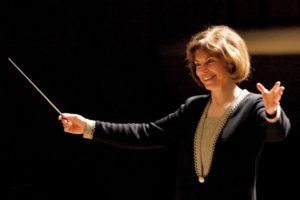 longer be associated with such constructs. Hewett lists composers such as Ruth Crawford Seeger, Elizabeth Lutyens, and Shiva Feshareki as attesting to this. It is easy to listen to a piece of music and call it "masculine" or "feminine," but at the end of the day, a man is just as capable of writing a "feminine" piece as a woman is capable of composing a "masculine" work. Judgment should be based purely on musical merit.
Whereas Ivan Hewett offered that one might interpret Kaija Saariaho's work as maintaining a certain "soft" and "feminine" quality, The Guardian reviewed her work in a much more articulate and subjective manner: "… very few have dared to dream sonic images of such magnetic power …. To journey into Saariaho's music is to be confronted with the darkest

and most dazzling dimensions of your subconscious, and glimpses of the existential journeys she has made to find these pieces." This is how a piece of music should be reviewed. In 2016, the Metropolitan Opera staged Saariaho's acclaimed work, L'Amour de Loin. It was the first time an opera by a woman had been performed at the Met in over a century.
This automatic association of female creative output with a feminine aesthetic has not only affected women in the classical music world; it has also impeded women in the film scoring industry from getting access to genres that are generally associated with masculinity. The Celluloid Ceiling's yearly report consistently finds that of all the genres, women are most likely to contribute to drama and comedy and are least likely to work on animation, sci-fi, and horror. I, personally, have encountered this stereotype on several occasions. I have been asked what genre I prefer to score and have had "romantic comedy" suggested before being given the chance to respond.
In graduate school, when several composers and I were being matched with various game developers to work on different video games, I immediately fell in love with a western but was assigned instead to a light, rainbow colored one. Not that it had any less merit than the western although when I asked why I was assigned to it when there were several other composers, including men, who wanted to score it more than I did, I was told that my music had a "feminine" quality to it that would suit the game. Here I was, wanting the opportunity to score something that is typically considered unfeminine, and I was being dissuaded from it based on my gender. Luckily, my peers and I agreed to do some swapping, and I was able to score the western. The score wound up being one of my best.
It seems clear that the gender disparity within the composition and film worlds is not a result of some innate biological tendency, but of the domination of these industries by men and the continuing existence of a deeply engrained societal belief that women are not as capable as men. Thankfully, though, there is hope. In 2014, Sweden announced a groundbreaking gender parity goal, which set a firm target, rather than a quota, for the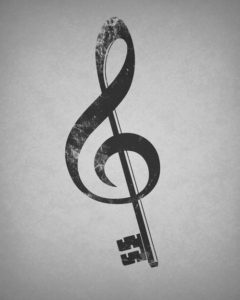 number of female directors for publicly funded films. In 2016, 50% parity was surpassed with apparently zero impact on quality, demonstrating that the use of a target, rather than the more extreme measure of imposing a quota, could be extremely effective in levying the playing field. Canada followed suit, when in 2015 BravoFACT and BravoFACTUAL announced they would commit 50% of their funds to female-led projects, in perpetuity. In 2016, the percentages of female producers and directors rose to 59% and 49%, respectively.
In 2016 the National Film Board of Canada also announced a goal of having 50% of their productions directed by women, and of putting 50% of their funding towards female-led projects. Further still, they set a 2020 goal of achieving gender parity within other key creative roles, including composition, animation, cinematography, editing, and screenwriting. Similarly, Telefilm announced that it would achieve a balanced production portfolio by 2020.
One needs look no further than Wikipedia to grasp just how insignificant female composers have been within the film industry to date. While a quick search for male film composers yields a two-hundred-page list of 1,348 names, a search for female film composers brings up only an astonishing forty-seven names. With numbers like these, how can young aspiring women be expected to dive into a career that is already riddled with uncertainty without a sense of trepidation at their prospects and fear that their gender will count against them?
Parity targets within production companies are an important first step in giving women composers a chance to be heard and to prove their worth.
The hoped for outcome will be that one day, jobs will be awarded based on merit and not because of a quota or unjustified bias.
*********************
To C or Not to C –


The pros and cons of remote recording sessions


by Ari Posner
Technology is unrelenting in the downward pressure it puts on both budgets and schedules. As computers get faster, so does the speed at which we work, and one direct result of this increasingly frenetic pace is remote recording. These days, one needn't look far to find more and more musicians, some of the best session players in the business, set up to record and deliver their parts from their own studios. As an example, this past summer I worked on a film where I received violin parts sent to me from one home studio in Toronto, harmonica parts from another in Barrie, guitar parts from yet a third home studio location in Woodbridge, and an orchestra recorded remotely in Budapest.
True it's quite amazing that the technology allows us to do this with such facility, but like advancements with all technology, not just in music, I think it's prudent to ask the question: just because we can, does that mean we should? Yes, downward pressure on both time and money is a necessary motivator, but what else is at stake here?
Let's put aside for a moment the orchestral recordings being done overseas, which clearly do save a great deal of money, and at the same time still bring an ensemble together in one room to make music. That scenario is not so much what I'd like to discuss here, but rather the individual overdub sessions that more and more are being done without two people ever being in the same room.
For screen composers, hiring players remotely frees up precious time to keep moving through our long list of cues while the parts that we desperately need to bring our scores to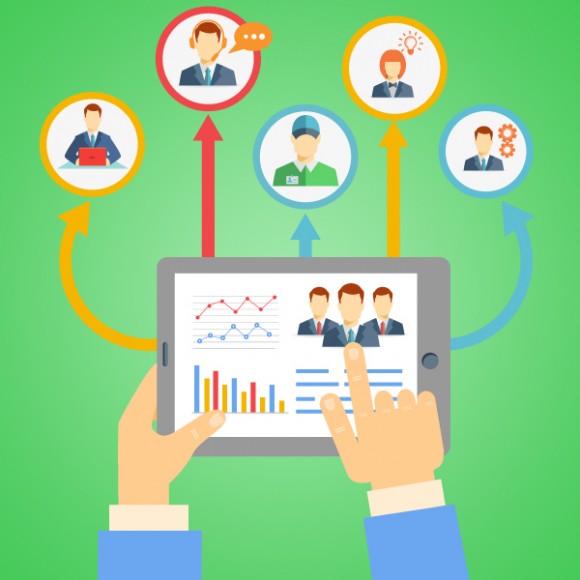 life are being tracked and delivered to us by trusted musician friends. For the players, recording from home has allowed many to continue making a living from session work that's been drying up for a long time, mainly due to better sample libraries — aka downward technological pressure. Personally, I see more and more of my favourite players spending large chunks of their day at home tracking and delivering multiple parts for many different clients.
The futurists amongst us might say, "Well what's wrong with that? In fact that's how it should be. The technology is enabling us to work together in new and more efficient ways." But let's take a closer look at the pros and cons of remote recording and ask two important questions: What's it doing to the music? And what's it doing to us?
Time: Yes, one of the chief advantages of remote recording is that we save time. But do we save as much as we really think? Indeed, the time we spend tracking parts with the player evaporates, but extra hours are added in the prep required to send them what they need such as a reference or guide part, notation, a bed track to play to, and, let's not forget, a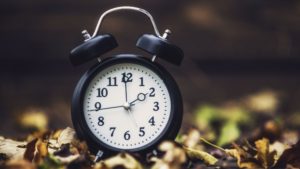 click. Then there's also the time spent briefing them verbally or by email, as well as the time needed on the other end for importing their tracks back into your session, making sure they sound good and mixing them in. All of these things can be streamlined into quite an efficient process, mind you, and if you're working with a player whom you really trust, then ultimately I'd say we end up slightly ahead of the game when it comes to battling the clock.
Money: This factor is directly related to time since the natural inclination when working on a project with a small budget is to get through the work at a reasonable enough pace to be making a decent wage. Again, leaving the overseas orchestra out of the equation, remote overdub recording doesn't really do much to cast us further ahead in terms of our hard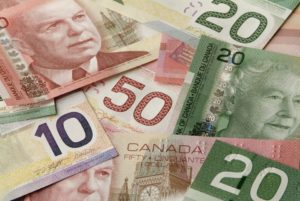 costs. The players' time is the players' time, and they of course deserve to be compensated fairly for it. Yes, we can save some money on cartage, and the player can save money on transportation, but then we need to take into account the musician's hours spent not just playing their parts, but also recording and editing themselves which can add a great deal of time on their end. If any money is going to be saved here, then finding the right player is essential. Not only must they be a good fit musically, but they will also need to be quite efficient at tracking and editing themselves.
Comfort: This is one area where I think remote recording has something worthwhile to offer. In many ways, it's to the musician's advantage to track parts in the comfort of their own home studio where they have all their favourite toys and tricks at their fingertips. And even more importantly, they are afforded the luxury of not being in the hot seat. At home, without someone looking over their shoulder, a player can experiment freely and spend time on

extra takes without worrying about what the composer or other people in the room are thinking. This might not matter so much if you need to overdub a more traditional French horn part for example, something that's on paper and not hugely open to interpretation. But I find the remote scenario particularly good for guitarists who need to come up with multiple parts and tones on a single cue. Sometimes, it can be stressful for both the composer and the player when crammed in a small room together trying to find those perfect sounds and parts. Three points for remote recording!
Collaboration: Here's an area where we lose out big time when it comes to remote sessions. If you're a dictatorship style composer, who knows exactly the notes you want and the way you want them played, then perhaps collaborating together in the same room is not such a big factor in your mind. But for those of us who are more democratic, shaping parts together with the player is integral to the creative process. Not to mention, it can be a lot of fun! True musical collaboration occurs when we describe in real time what we're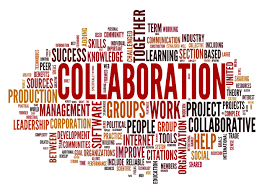 looking for, listen to what the player does and finesse it, do a few alternate takes, and sometimes throw it all out and start from scratch. Very often of course, a great player will bring something to the table that we as composers would never even think of. But more importantly, sometimes a magical synergy can yield a part that neither composer nor player would come up with on their own. This kind of musical collaboration is, for the most part, sadly lost when not spending time in a room together. 
Isolation: One might ask what isolation has to do with making music … and no, I'm not referring to good recording techniques to prevent track leakage. In some ways, isolation is exactly the opposite of collaboration, and it's not about the music, but about the people. Whatever advantages remote overdubs may yield, one thing they take away from us is the chance to socialize and interact with others. As composers, we spend so much of our time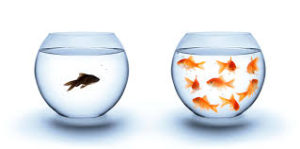 isolated in a room in front of multiple computer screens. And we live in a time when more and more interactions are taking place on social media platforms such as Facebook, Twitter and Instagram. As a parent, I find it a real challenge to limit my kids' screen time and encourage activities that require face-to-face interaction and actual conversation. The irony is not lost on me that when I choose to hire players remotely, convenient as it may be, I am actually denying myself one of the few chances in my day to interact with others. It's a sign of the times.
There's no stopping technology. To some, it is the very measure and essence of progress. Garry Kasparov, the famous chess champion, perhaps most famous for battling and eventually losing to an IBM computer, says that machines should, without question, be doing more and more of our "work." If they don't, then we as human beings are not dreaming big enough. I'm not certain I agree one hundred percent with Mr. Kasparov, but it's clear that our relationship and interaction with technology is more than ever poised to be the defining factor of our success in almost all aspects of life. The challenge for us as composers is not to let convenience take the place of substance. Good music requires time, thought, experimentation and inspiration. And, like most things, it's more fun with your friends.
Editor's Pick
Music Canada Delivers Action Plan To Boost Music Creator Incomes
At its October 17 AGM in Toronto, Music Canada released a report that boldly attempts to offer redress for creative communities in music that have seen incomes bludgeoned as a bandwidth of Internet delivery platforms transmitting their content has morphed into a trillion-dollar industry.
http://www.fyimusicnews.ca/articles/2017/10/17/music-canada-delivers-action-plan-boost-music-creator-incomes
MPAA: Almost 70% of 38 Million Kodi Users Are Pirates
During a panel discussion hosted by the Copyright Alliance this week, the MPAA's Senior Vice President, Government and Regulatory Affairs had a few choice words about Kodi. Noting that the platform itself is legally used by around 12 million users, a further 26 million configure the media player with piracy addons.
https://torrentfreak.com/mpaa-almost-70-of-38-million-kodi-users-are-pirates-171104/
Disney Reveals Plans for New Streaming Service
Speaking on a quarterly earnings call with investors yesterday, Walt Disney Company chairman and CEO Bob Iger revealed details about the company's plan to pull all its content from Netflix and other streaming services and launch a new direct-to-consumer streaming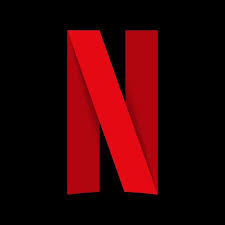 service in 2019 which will feature a new live-action TV series set in the 'Star Wars' universe. Iger also revealed plans to develop TV spin-offs for 'Monsters Inc.' and 'High School Musical' as well as more shows within the Marvel universe.
http://www.fiercecable.com/online-video/disney-streaming-service-will-be-priced-substantially-lower-than-netflix
Too Many Shows? Peak TV Overwhelms Viewers, Survey Finds
With no end in sight to the peak-TV phenomenon as the likes of Netflix and Apple load up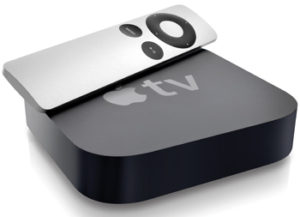 on original series, a new survey indicates U.S. viewers may have already had their fill of content.
http://variety.com/2017/digital/news/too-many-shows-peak-tv-overwhelms-viewers-survey-finds-1202606620/
Christopher Nolan says the Netflix model is simply "not good business"
There's nothing new about what Netflix is doing in film, says Christopher Nolan. What's different is selling it to Wall Street as innovation.
https://qz.com/1123897/netflix-is-disguising-an-old-model-as-innovation-says-christopher-nolan/
Steven Soderbergh's New App Will Change How You Watch TV
Soderbergh's latest project—an interactive smartphone app called Mosaic—required covering most of the walls in a Chelsea loft with color-coded cards and notes.
https://www.wired.com/story/steven-soderbergh-new-app-mosaic/
YouTube TV Rolls Out Living-Room App In Cord-Cutter Charm Offensive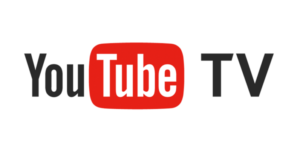 YouTube TV, the "skinny bundle" pay-TV service that launched in the spring via web browsers, Google Chromecast and a mobile app, officially is entering the living room.
http://deadline.com/2017/10/youtube-tv-launches-living-room-app-in-bid-to-lure-cord-cutters-1202196216/
Apple And Amazon Fight Losing Battle With Netflix As Movie Industry Falters
While the fallout from the Harvey Weinstein scandal continues to grab headlines and rock the entertainment world, perhaps the bigger story in Hollywood is the ongoing decline of the movie industry.
https://www.forbes.com/sites/greatspeculations/2017/11/02/apple-and-amazon-fight-losing-battle-with-netflix-as-movie-industry-falters/#760c8e386bd1
Compiled by Janal Bechthold
& Elizabeth Hannan

EVENTS AND APPEARANCES
Congratulations to the residents of the 2017 Canadian Film Centre's Slaight Family Music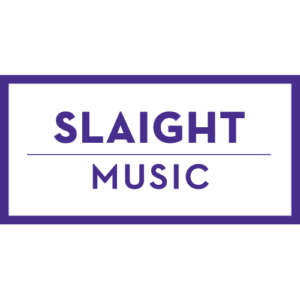 Lab: Lora Bidner, Virgina Kilbertus (composers), Sarah Slean and Jonathan Kawchuck (songwriters). Lesley Barber is the chair of the composer program at the CFC.
Mychael Danna's music was featured during the opening night performance of the 2017-2018 season of the Toronto Symphony Orchestra. The orchestra performed the world premiere of the Toronto Symphony Orchestra commission "Suite from Life of Pi", Mychael Danna's Academy-Award winning score.
Lesley Barber has been included in IndieWire's list of "The Top 12 Composers of the 21st Century: A compilation of the most talented composers in film today".
Mark Korven was featured in a special concert along with the Silence Collective. "The Apprehension Engine in Performance: A Fundraiser in Support of Silence."
Special Thanks to SCGC member Yuri Gorbachow for kind donation of 5 tickets to the event.
Maxime Goulet is the designer and artistic director of the Symphonie du jeu vidéo de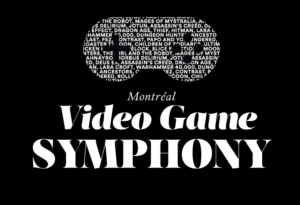 Montréal. The recent Montreal Video Game Symphony concert featured music from his score to "Roller Coaster Tycoon World" and "Warhammer 40,000: Eternal Crusade", and Trevor Morris' score for "Dragon Age: Inquisition".
Ari Wise, President of Core Music Agency, appeared at the Vancouver International Film Festival's VIFF AMP, a two-day Music in Film summit. Ari discussed music in episodic television and what a composer brings to the post production process.
Darren Fung premiered his Canada Mosaic "Sesqui", a short piece of music commissioned to honour Canada's 150th. "Toboggan!" was performed with the Toronto Symphony Orchestra and the Kitchener-Waterloo Symphony.
Mark Korven performed on the Apprehension Engine in Spain on the popular Spanish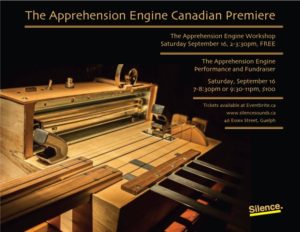 Entertainment show El Hormiguero. The episode also featured the cast of Stranger Things. Mark also performed on the Apprehension Engine for INTO THE VEIL, a special candle lit performance event in the 200-year-old Greenwood Cemetery in Brooklyn, NY.
The Kitchener-Waterloo Symphony performed Erica Procunier's score for 'DAM The Story Of Kit The Beaver'.
Jeff Toyne was a special guest on Popcorn Talk's 'On The Fly Filmmaking'.
AWARDS
International Film Music Competition – Zurich Film Festival
David Arcus, finalist
SOCAN Fountation Young AV Composer Award
Best Original Score — Non-Fiction 1st Place
Benjamin Goldman "Pearl Harbor: The Accused"
Best Original Score — Non-Fiction 2nd Place
Lora Bidner "The Voices of Rape Victims"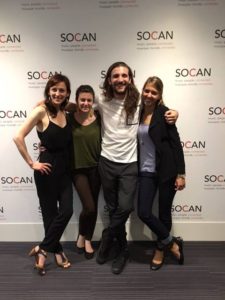 Best Original Score — Fiction 2nd Place
Matthew Van Driel "Project: CNY"
Best Original Score — Animated 2nd Place
Evan MacDonald "Wrapped"
Best Original Theme 3rd Place
Spencer Creaghan "Nobody Famous"
Best Original Score — Fiction 3rd Place
Spencer Creaghan "Gül"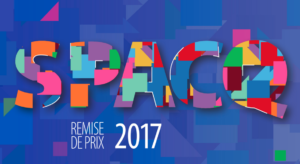 2017 SPACQ Foundation's PRIX RICHARD GRÉGOIRE for AV Composition
FM Le Sieur
SCREENINGS
FILM FESTIVALS
Austin Film Festival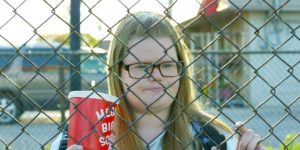 Erica Procunier "Don't Talk To Irene" (above inset)
Erica Procunier "DAM The Story Of Kit The Beaver"
Austin Revolution Film Festival 
Janal Bechthold "Art of Obsession"
Buffalo Niagara Film Festival
David Federman "John Lives Again"
Calgary International Film Festival 
Lesley Barber "Bird"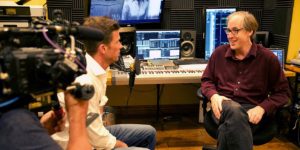 William Baird "Living Proof"
(left inset)

Fake Flesh Film Festival
David Federman "Taking Possession"
FIN: Atlantic International Film Festival
Janal Bechthold "Martin's Hagge"
International Short Film Festival SHORT FORM (Serbia)
David Federman "Taking Possession"
Linares Fantastico
David Federman "Cruzar el umbral"
Mosaic International South Asian Film Festival
Lesley Barber "A Better Man"
NSI Online Short Film Festival
David Federman "The Suitcase"
Orlando Film Festival
David Federman "John Lives Again"
Reelworld Film Festival
Janal Bechthold "Residue"
David Federman "Esmerelda's Castle"
David Federman "Man Eater"
David Federman "The Last Supper"
Casey Manierka-Quaile "Accidentals"
Matthew Van Driel "Fowl Play"
San Diego International Film Festival
Michelle Osis "Juggernaut"
St. John's International Women's Film Festival
Michelle Osis "Friends On Facebook"
Lesley Barber "A Better Man"
Janal Bechthold "Martin's Hagge"
Janal Bechthold "Reel Women Seen"
Duane Andrews "Avon Ladies Rural Style"
Judith Gruber-Stitzer "I Like Girls"
Terror Córdoba (Argentina)
David Federman "Cruzar el umbral"
Toronto After Dark Film Festival – Horror, Sci-Fi, Action & Cult Movies
Steve Cupani "Defective"
Emmy Milling "Impossible Horror"
Toronto Independent Film Festival
Shannon Penner "Loose Ends"
Toronto International Film Festival
Lesley Barber "Bird"
William Baird "Living Proof"
Dillon Baldassero "Black Cop"
Ben Fox "Never Steady, Never Still"
Todor Kobakov "Cardinals"
Mark Korven "I've Heard the Mermaids Singing"
Casey Manierka-Quaile and Dillon Baldassero "Mary Goes Round"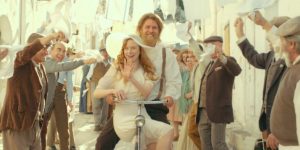 Ari Posner "Tulipani – Love, Honour, and a Bicycle" with Jim McGrath (left inset)
Erica Procunier "Don't Talk to Irene"
Adam White and Jamie Shields "My Neuroplastic Adventure"
Vancouver International Film Festival
Dillon Baldassero "Black Cop"
Lesley Barber "Bird"
Jesse Zubot "Indian Horse"
VORTEX Sci-Fi, Fantasy & Horror Film Festival
David Federman "Cruzar el umbral"
Theatrical Release
|David Arcus "Great Great Great"
Erica Procunier "Don't Talk to Irene"
Felipe Tellez "Black Donnellys" (limited)
TELEVISION PREMIERES
Rose Bolton 'Family Camera' (TVO)  (right inset)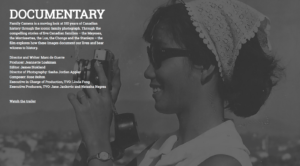 Rob Carli "Murdoch Mysteries" Season 11 (CBC)
Mychael Danna "Alias Grace" with Jeff Danna (CBC)
Rob Duncan "S.W.A.T" (CBS, Global)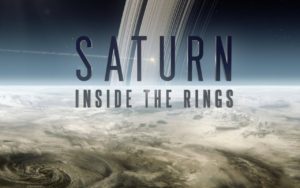 Simon Poole Special " Discovery Presents Original Special – Saturn: Inside the Rings" (Discovery, Natgeo)
(left inset)
Lawrence Shragge "L.M. Montgomery's Anne of Green Gables: Fire & Dew" (YTV)
Lawrence Shragge "Psycho In-Law" (Lifetime)
Adam White, David Wall "Son of Sam: The Hunt for a Killer" with Jamie Shields (Investigation Discovery)
OTHER RELEASES AND NEWS
Lora Bidner released the EP "The Inbetween".
Melina Coolen released the album "All of My Life" as part of her Masters in Media Production thesis, exploring analog and digital recording hybrids.
"Brawlstar Legends", a new mobile 2v2 MOBA by Gazia Games is now available for iOS and Android, with a score composed by David Federman.
Shannon Penner released the soundtrack for "Loose Ends"
Margaret Tobolowska released the new album "Carried by an Angel".
Adam White created music and audio for a unique project through the NFB. "The Gift" is a Legacies 150 interactive project consisting of thirteen stories exploring legacy and inheritance, 150 years into our collective journey.
SCGC Member Appreciation:

Recognizing Milestones of the Guild's Membership
Welcoming New Members for 2017
Alexander Karakatsanis, Annie King-Smith, Jessen Zubot, Gilles Gregoire, Bryan Buss,
Milen Petzelt-Sorace, Ally Fiola, Felipe Tellez, Elliott Marshall, Lukus Benoit, Tim Monis, Antonio Naranjo, Caleb Chan, Jeff Greenway, Ryan Maxwell, Daniel Imbert, Andres Galindo, Daniel Scott, Peter Chapman, Brock Hewitt, Gavin Bradley, Erik Abbink, Jackie Perriam,
Hari Dafusia, John McKinnon, Garett Schmidt, Daniel Seguin, Nick Torretta, Greg McKay,
Benjamin Goldman, Chad Blain, David DeDourek, Imogen Hall, Charles Tilden, Julia Vasiliev, Lucas Burrows, Sarah Slean, Jeff Quinn, Landen Seesahai, Deanna H. Choi, Eugene Bycok,
Kathryn Henzler, Brad Tollman, Gerard Tevlin, Liam Killen, C.M. Chassé, Laura Sgroi,
David Parfit, Ian Mackie
Thank You for 10 Years
Steffan Andrews, Adrian Ellis, John Rowley, Amaritha Vaz
Thank You for 5 Years
Catalin Marin, Ryan Latham, Michelle Osis, Andrea Wettstein, Rob Teehan, Alexander Mine
Sean James Boyer, Jeff Morrow, Marc Wild, Jeff McClellan, Richard Rodwell, Oliver Johnson
*******************


Spotting Notes:
Craig McConnell: Editor
Nicholas Stirling: Layout & Design
Tonya Dedrick: Admin