Vol.9 No.3 – Winter 2021

View From The Podium:

With John Welsman
–
After our election in September, the SCGC has a new Board of Directors. We've got a strong group, both elected and appointed, who are prepared to devote some of their time to ensure the mandate and mission of the Guild continues to be fulfilled.
We've recently had some members leave the Board and I'd like to make special mention of just a few of them. Victor Davies is one. Victor's contribution over the years to both the Guild and to SOCAN is inestimable. It's been decades of countless volunteer hours and for that, on behalf of all our members, I want to offer our sincere thanks. He continues his work on the SOCAN Board so remains an engaged member of the screen composer community. After many terms on the Board, Derek Treffry and Janal Bechthold have also stepped away to focus on other projects. We thank them both for all the important work they've undertaken as Board members, as well as their invaluable leadership in their roles on various committees for the SCGC.

We have some changes at the Executive Committee. Our Past President and Chair, Marvin Dolgay, has been appointed Chair Emeritus, and will stay engaged in advocacy, primarily on the international file with work at Music Creators North America (MCNA) and the International Council for Creators of Music (CIAM). Adrian Ellis has accepted the position of Chair, John Rowley has become Vice-President, Erica Procunier has accepted the role of Secretary, and Jeff Young has agreed to be our Treasurer. I'm honoured that the Board has asked me to serve as President for another term and have accepted.
Many of you know that John Rowley has a legal background and brings a diverse skillset to the Exec, but you may not know that, as well as being a composer, Jeff Young is a practicing lawyer, and has recently been chief negotiator for the Union of BC Performers (ACTRA). He brings a wealth of knowledge and experience to the Executive that I believe will be very beneficial in the coming years.
Managing Director Tonya Dedrick is becoming more directly involved in the Guild's music rights advocacy efforts and is taking an increasingly independent role working and communicating with all our partner organizations. The advocacy work seems never-ending, and I believe the more resources SCGC has for advocacy, the better.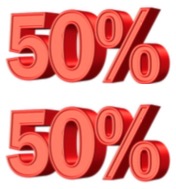 Our team continues to focus on the issue of demands for the Writer's Share (or a portion thereof) being made by intermediaries like audio houses and music supervisors who are hired by producers. In the wake of SOCAN's clear communication about the Writer's Share and Buyouts (https://www.socanmagazine.ca/sound-advice/the-breakdown-composers-and-writers-share-royalties/), we feel we have a compelling case to make to the CMPA that some of its members (and/or their agents) are breaching SOCAN's 50/50 rule and putting screen composers in a position which may contravene the terms of their SOCAN membership agreement — and which may, in fact, create negative legal exposure for them. We ask ourselves: Why, in our heavily regulated and publicly supported and subsidized TV and film production ecosystem in Canada, are the services that a music supervisor provides to the production being paid for from the composer's downstream royalty revenue from their musical scores for the production? Surely there's enough money in the system to cover those costs from the post production budget and leave the composer's writer's share where it belongs, with the person who composed the music!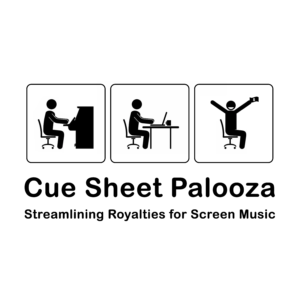 Another important initiative with our partners at SOCAN is the Music Cue Sheet Hackathon, an event which will provide software developers and designers, along with music and tech-industry mentors, the opportunity to showcase their creativity to not only re-think, but re-define the cue sheet process for screen composers and music publishers. Partnering with the SCGC and SOCAN on the Hackathon are the Songwriters Association of Canada (S.A.C.), the Société professionelle des auteurs et des compositeurs du Québec (SPACQ), the SOCAN Foundation, Music Publishers Canada (MPC), the Canadian Guild of Music Supervisors (CGMS), and Devpost. This project has been made possible through the funding from the Canada Council for the Arts.
And of course, the Composer Rights Initiative (CRI) team continues with its work with the invaluable advice of government relations expert Jim Patrick ofProof Strategies. Jim has

helped us greatly this past year with our communications with government about the Broadcasting Act in general, Bill C-10 specifically, making our various submissions to the Department of Canadian Heritage, and lobbying for the music creators' cause.
As well, our voice is being heard more at the Coalition for the Diversity of Cultural Expression (CDCE), Canada's main coalition of creators speaking to government with a unified voice for the cause of creators in the cultural industries.
So, it's fair to say we're keeping busy on many projects. To all on our Board and Executive who are working so diligently behind the scenes, I thank you sincerely for your generous contribution to the SCGC this past year.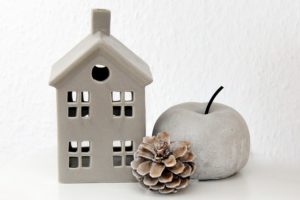 I wish you all the best for a happy and safe Holiday, and for a healthy, creative and successful 2022!
JW
******************


NEWS & IMPORTANT UPDATES
New Hire: A&R Executive, Film/TV & Visual Media
In our work to provide even more support for our screen composer members, SOCAN is pleased to welcome Gagan Singh as A&R Executive, Film/TV & Visual Media, a new role created to focus on the development of our screen composer members.
In his new role, Singh will work to strengthen relationships with screen composers, along with film/television music ecosystem influencers, both in Canada and globally. He'll meet with screen composers to support their needs from business and creative perspectives, alongside the Film/TV Account Executive team in Membership. Read more…
Gagan might be familiar to many in the screen composer community.
He's a SOCAN member composer himself and served on the board of directors for the Screen Composers Guild of Canada.
International Distributions
SOCAN was pleased to distribute performance royalties from SIAE (Italy), SGAE (Spain), and SACM (Mexico) on November 15th. Due to complicated issues beyond our control around those societies withholding tax, we have been unable to distribute royalties for performances from these countries for approximately two years. These issues have been resolved, and distributions from these societies will now occur regularly as accurate performance data and royalties are received. We continue to make every effort to resolve issues with AMRA (US digital music collections).
SOCAN Service Update
You may have noticed a new performance calculator for Internet uses in your SOCAN account. The new calculator will help you better understand the approximate value of your online AV performances for different uses. We encourage you to visit the SOCAN Service Update page in your SOCAN member portal account regularly, where you can view all current issues and progress updates.
******************

A Reminder To Read: Why Broadcasting Act Reform is Imperative
The SCGC has been actively advocating on behalf of our composer sector for the much-needed changes to the Broadcasting Act. SOCAN has just released a short and easy-to-read article that covers some of the important aspects of this. If you haven't yet, please take a moment to read it and get informed about:
————• The Need for Digital Canadian Content Rules
————• Bill C-10: The First Attempt to Reform the Broadcasting Act
————• Anticipated next steps now that the Liberal government is in the first 100 days of office.
————https://www.socanmagazine.ca/features/why-broadcasting-act-reform-is-imperative/
******************
Intersectionality:

The Composer's Superpower 




By Red Janes  

aka  

Red Heartbreaker
Filmmaking is the ultimate team sport. We often commiserate on the various glaring woes of the industry – deadlines, changing edits, budget constraints, myriad technical ephemera – but I wonder how often we audit our internal equipment? We are the product of intersecting traits: culture, socio-economic background, education, ability, language, and numerous other groups of which we may be a part. These are the aspects we identify about ourselves, and which may be perceived by those around us. How often do we consider who/what we are, whichelements of us intersect with each other, and what results such analysis might yield in our work?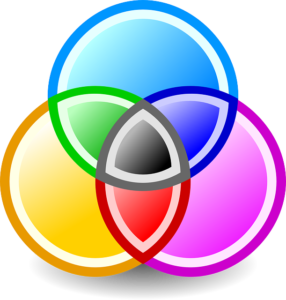 Intersectionality – a premise founded by civil rights lawyer, activist, and educator Kimberlé Crenshaw – is a means to examine a more holistic view of who and what we are. The theory accounts for a deeply nuanced understanding of identity, agency, and power, and how folks may or may not move through the world.
Yes, I'm talking about the dreaded critical race theory. (cue theremin)
Before you flinch, consider yourself: would you reduce your identity to a single or couple of elements? Could you choose between your gender and your religion to serve as your primary identity? Your ability as a pianist versus a composer? How you speak versus how you sing? These are mere phrases of an individual, and rife with stereotypes. When you compose, could you point to a single one or two of those intersections as being wholly responsible for your creative voice? Or are you, like me, a mosaic? A product and participant of your inner and outer world?
Each time one of us gets a job, (or not,) it means that a handful of people made a gut decision about us. We are extremely skilled, and they need an expert like us, but at its core their decision comes down to a leap of faith. Their gut feeling is the metric. It's an odd reality, especially if you are at all inclined to self-doubt or career anxiety. Gut feelings are adept at keeping us alive in emergencies, but they are also where biases and stereotypes languish.
All the ugly-isms that divide humanity surely play out in our industry, as in others.
Numerous studies have been done which prove that the existence and knowledge of stereotypes have tangible effects on performance. When study participants knew that those judging them were aware of negative stereotypes surrounding them, their test results suffered. Conversely, results improved markedly when participants believed the judges to hold positive biases.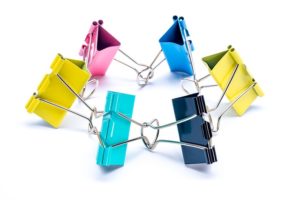 By the time a production is ready for a composer it has already progressed through writers, crew, actors, editors – all of whom have inward and outward perceptions of the project, their colleagues, and of themselves. We can imagine each project, then, as a light shining through dozens upon dozens of prisms, and we are among the last few gems to refract the light. We hope that those before us in the chain were equipped (and qualified) to succeed. That's not always the case, and it's also not always true of our own performance.
Sometimes we are working against an incline. Other people's or our own perception of ourselves may hinder our goals, or, we might land a job that we are not fully equipped for. Alternatively, sometimes we may feel limited by others and thus unable to utilize our skillset to the fullest. Every possible scenario is likely to occur over the course of a career. At the end of the day though, we are not responsible for others' opinions of us, and this isn't a friendship. It's business. Continued analysis below the surface of your product, (i.e. you,) is just smart business.
The upshot? As Bobby D once said, we contain multitudes. Some elements of us are immutable. Others are learned and can be refined if we choose. If we are willing to sit with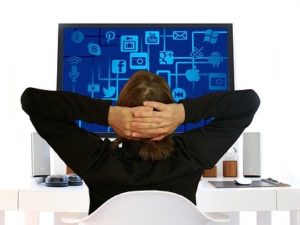 outward criticism and inward analysis, we can refine some planes of the prism through which our music shines. Maybe we're overthinking, or maybe our experience is telling us that something's not quite right. Maybe we're defensive, or maybe we're being set up to fail. Maybe we're just that good, or maybe we're benefitting from bias. The more fluent a command of ourselves we have, the better conduit for light our prism can be.
We can only control what we do. Attitude and effort. It's up to me if I reach out for support or decline a job that's inappropriate for me to take, or to take a leap at a job that I have to grow into. If I take the job, I will do so by harnessing the limitless beauties and devastating losses that are inseparable facets of the life I have lived. If I don't, I leave a path for you, instead. You, like me, are a gem of incomprehensible rarity.
With a little thought and sufficient internal work, we can make decisions from an ethical place, from a joyful place, and with the full creative force of our lived experiences. Make no mistake: these are superpowers. With superpowers come super responsibilities.
It's crucial that we maintain our equipment – inwardly AND outwardly. We must push our patience, assumptions, egos, and habits. We must pay attention when someone takes a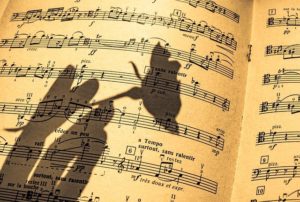 chance on us and ask why. We must be open to criticism, and evolution, and make space for our (and others') mistakes. It's a lot of pressure. There's that age-old saying about pressure making diamonds, and sure, it's true. But, if you don't maintain your INNER life (mental health, spiritual practice, ethos) as well as your OUTER life (career, press, networking) then you don't get diamonds. You mostly just get constipated.
Our projects are a product of all who made them. We're all service providers and subject matter experts. Artists and tradespeople. It's a balancing act. To thrive, we must accept this crucial wisdom: balance is never achieved. Only maintained.
******************



Composer

Spotlight

: Stéphanie Hamelin Tomala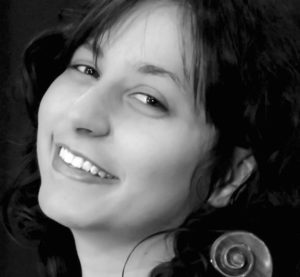 Home Base: I am based in Montreal, Quebec.
Instruments Played: Violin, piano and textural voice
DAW of choice and favourite feature: I had to learn most of the DAWS, so I know most of them, but I would say my favorite is a mix of Logic Pro and Pro Tools. I love composing on Logic Pro, I just find it easy to use. I love using Pro Tools for the mixing part. I also use Pro Tools for sound design. I would say my favorite feature in the past year is the one where you can slide in the database and tracks from one Pro Tools session to another very easily.
Favourite score and/or composer, and why: This is a hard one… There are so many scores I love equally. I would say LOTR, from Howard Shore, because this score is the reason why I chose to become a film composer. I still listen to it often because it reminds me why I fell in love with film music. I loved the way Howard Shore developed his themes.
Most recent accomplishment: I was nominated for a Gémeaux Award (Gemini Award) for my overall work as an emergent composer working in cinema and television. I was nominated by the Academy of Canadian Cinema and Television at the 36 Prix Gémeaux Ceremony.
Hobbies and pastimes: I love traveling and eating food from different countries. I love swing dancing and I love watching The Office series over and over again.
Best piece of advice: Learn to be resilient and persevere. Getting "No's" is part of being a composer. Learn from them, get better and try again!
I want to get many "No's" because it means I am closer to a "Yes".
Alternate career path, and why: I never thought of an alternate career. I think if you really want to be a composer and you do the work, you will make it. (It's a marathon).
Stéphanie was also recently featured in SOCAN's Words and Music:
https://www.socanmagazine.ca/features/composerswhoscore-stephanie-hamelin-tomala-stands-out-from-the-pack/
******************


Member News & Events:
Congratulations to the 10 screen composers who were selected to participate in SOCAN's Screen Music Laboratory for emerging composers this October:
Rebecca Everett, Nick Nausbaum, Greg Andersen, Jeff Alan Greenway, Ciara Proznik, Abigail Neale, Nicholas Walker Grimshaw, Mandy Woo, Erica Wong Ping Lun, and Merlin Bertrand-Hamel.
—
A big thank you to SOCAN for providing this programming.
To read more, visit: Screen Music Lab gives 10 emerging ComposersWhoScore an opening shot 
BOARD MEMBER ELECTIONS
This year, the SCGC was thrilled to welcome several newly elected board members, appointed directors, and officers of the board.
Congratulations to all!
Elected Board Members
Amin Bhatia (ON)
Spencer Creaghan (ON)
Marvin Dolgay (ON)
Adrian Ellis (ON)
Darren Fung (at large)
Edward Henderson (BC)
Paul Hoffert (ON)
Red Heartbreaker (BC)
Virginia Kilbertus (ON)
Evan MacDonald (QC)
Paul Novotny (ON)
Erica Procunier (ON)
John Rowley (ON)
Amritha Vaz (at large)
John Welsman (ON)
Appointed Directors
Toby Sherriff (BC)
Mike Shields (AB)
Glenn Morley (ON)
Jeff Johnston (QC)
Ally Fiola (NS)
Officers of the Board
Don Ross (PEI)
Jeff Young (BC)
Steph Copeland (ON)
Peter Chapman (ON)
Lodewijk Vos (ON)
Lora Bidner (ON)
Rebecca Everett (ON)
Ryner Stoetzer (ON)
Stephanie Hamelin Tomala (QC)
David Ramos (BC)
Check out the SCGC's latest member News and Events on our various Social Media platforms:
Instagram: https://www.instagram.com/screencomposers
Facebook: https://www.facebook.com/ScreenComposers
Twitter: https://twitter.com/ScreenComposers
Website: https://screencomposers.ca/
******************

Editor's Pick

with Virginia Kilbertus
Cue-Sheet-Palooza Hackathon
https://www.socanmagazine.ca/news/cue-sheet-palooza-hackathon/
#MeToo Missed Us: Female Composers Speak Out
https://www.hollywoodreporter.com/news/music-news/female-composers-metoo-missed-us-1235058603/#recipient_hashed=3a259dd7948fa5cf81748fd59fbfdb0cdc19448cf6f4bf505f19cde98578e9d3
Toronto Taps Hackman Capital To Build $250 Million Film Studio
https://www.hollywoodreporter.com/business/business-news/toronto-taps-hackman-capital-to-build-250-million-film-studio-1235048671/#recipient_hashed=3a259dd7948fa5cf81748fd59fbfdb0cdc19448cf6f4bf505f19cde98578e9d3
The Big Mix DAW Update Round-Up
https://www.mixonline.com/technology/guides/the-big-mix-daw-update-round-up?utm_source=SmartBrief&utm_medium=email&utm_campaign=EA6969C3-2D84-4B78-9A81-8EEFA23885EA&utm_content=62F74091-C1D6-4492-BB99-779853585A57&utm_term=2dd1c848-0360-4dab-ad3e-1761aed2
Congressional Democrats Sound Antitrust Alarm With Justice Department Over Discovery-WarnerMedia Merger
https://variety.com/2021/tv/global/democrats-justice-department-warnermedia-discovery-antitrust-1235126826/#recipient_hashed=3a259dd7948fa5cf81748fd59fbfdb0cdc19448cf6f4bf505f19cde98578e9d3
Meet The Organization That's Distributed Over $250M In Mechanical Royalties To Rightsholders This Year
https://www.musicbusinessworldwide.com/meet-the-organization-thats-distributed-over-250m-in-mechanical-royalties-to-rightsholders-this-year/
YouTube Publishes Its First Copyright Transparency Report
https://www.pcmag.com/news/youtube-publishes-its-first-copyright-transparency-report?utm_source=email&utm_campaign=whatsnewnow&utm_medium=title
Metaverse – What It Means For Music Creators
https://ustimetoday.com/what-it-means-for-music-creators-billboard/
******************

–
We welcome your suggestions for story ideas!


Email the Guild: info@screencomposers.ca

Cue Notes:
Virginia Kilbertus: Editor
Nicholas Stirling: Layout
Tonya Dedrick: Admin