Vol.4 No.1 Winter 2016


VIEW FROM THE PODIUM
with John Welsman

Is it just me, or is there talk of culture and its value everywhere you turn these days? Or might that be talk of the perceived diminishing value of culture?
The SCGC is just one cog in the much larger cultural wheel, of course, but it's our cog, and we have to make sure we're taking care of its larger business interests. They call ours one of the 'cultural industries' for a reason. With this in mind, I'd like to give you an update on what your Board of Directors has been up to this past while. There isn't space enough in this column to go into the kind of detail required for any one of these initiatives, but this overview should serve as just that, and for any of you who'd like to learn more, by all means do some extra reading, or make some phone calls to any of your Board members and dig a little deeper. (I'll apologize in advance for this rather longer than usual article, but I felt it was important for our members to be aware of the news on these various fronts…)
First on our list is the recent Board Retreat which took place in Toronto on Feb 6th and 7th. With guidance from our friends Keely Kemp and Nancy Mayer at CultureCap, the Board spent two long and mentally exhausting days working through a process that will give us our Strategic Plan for the coming 3-5 years. With input from the member survey and the Board's own input, we reviewed and revisited what we feel are the highest priority items on our Guild agenda, and will soon have a report in hand, with results that we'll share with our members. I can assure you this is a highly engaged and passionate group you've voted in to represent your interests, and if we have a challenge, it's that there's almost too much we'd like to get done, and only so many available hours with which to work. We acknowledge that we're a volunteer Board with a relatively modest budget, so one of our most important achievements was to prioritize the tasks and projects, and attach reasonable timelines for their completion.
On the performing rights front, over the past five months, SOCAN has hosted three Audio Visual Task Force meetings (2 in Toronto, 1 in Montreal) – information sessions with a number of SCGC Board members and key AV composers in attendance, along with many of the systems people who work behind the scenes at SOCAN, processing and tracking our cue sheets and performances of our works, ultimately generating performing rights revenue for you, the AV members. The open exchange of information at these meetings was unprecedented in the history of our two organizations, and a great deal was learned about the internal workings at SOCAN. We focussed on what composers can do to help SOCAN do its job better, as well as what SOCAN can do to help composers do their job better, all with the goal of streamlining the system – less performances of our works falling through the cracks, and more revenue getting into the hand of AV members.
The Task Force was created through the combined efforts of SOCAN Board members Marc Ouellette (as the chair of SOCAN's Tariffs, Licensing and Distribution Committee – TLD), Victor Davies, Ed Henderson, and Glenn Morley (Chair of the Membership Committee) and SOCAN staff members Steve Reilly, Manager, Member Operations, Michael McCarty, Chief Membership & Business Development Officer, and Paul Stillo, Senior Account Executive, Film and TV.
On behalf of all our members I'd like to thank all those who've made this Task Force a reality.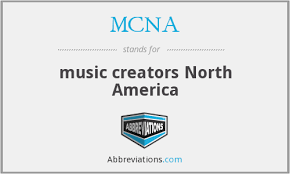 The last initiative I want to report on, but certainly not least, is the SCGC's involvement with the Music Creators North America – the MCNA. Our ex-President Marvin Dolgay has reported on the MCNA in the past, but I want to remind you that there are currently dark forces at play which are challenging the rights of music creators everywhere, and it has never been more important to stay informed on the subject. It seems the songwriting community is the first to be affected by some industry deals and decisions, but the fear is that media composers won't be far behind.
A letter co-drafted by the MCNA and ECSA (European Composers and Songwriters Alliance) was endorsed by our entire global network of music creators and recently sent to most of the PROs worldwide. The letter addressed our concerns that some of our largest music publishers seem to be undermining the global rights management system as it pertains to emerging digital distribution models – examples would be Spotify and Apple Music. Lack of transparency, and our writers' exclusive assignments of performing rights to our PROs are key components of these concerns.
And speaking of publishers' concerns, the SCL, (Society of Composers and Lyricists) our sister organization in the U.S., hosted a timely discussion with David Israelite, the president and CEO of the NMPA (National Music Publishers Association) which represents the "major" publishing multi-nationals. The SCL arranged a webcast link for it's members and a link for our members as well. We hope to share more events and information with both our memberships in future, and to include our European composer colleagues as well.
With that, it's time to sign off – may the force be with you!
John Welsman
President SCGC
Approaches to Scoring Romantic Comedy


by Collin Ankerson
As a young composer in Vancouver I have come to realize that I will most likely be faced with the task of scoring a romantic comedy. When I try to imagine how I can bring something different to the genre I am struck by how few specific scores I can recall. While I don't rush to the theatre to see every new romantic comedy, there are certainly films within the genre that I cherish and respect for their filmmaking craft and graceful balance of comedy and drama. In an effort to better understand the rom-com sound and how I might apply my own approach to the genre, I had a look at a couple films scored by two of my favorite composers.
The 1995 remake of Sabrina, directed by Sydney Pollack and scored by John Williams, features one of the classic plot devices of the romantic comedy genre. Sabrina is the daughter of the chauffeur for one of the richest families in America, The Larrabees. She has dreamed of falling in love with the younger brother, David, who has never bothered to notice her. After traveling to Paris, Sabrina returns as a sophisticated woman, immediately capturing David's attention. Unfortunately, David is engaged to be married in a wedding that will secure a large merger for his family's company. His new found obsession with Sabrina motivates his older brother Linus to create a plan to keep them apart. During the course of his executing his scheme Linus falls in love with Sabrina, realizing that there is more to life than business.
John Williams' score deviates from the rom-com sound we know today in several ways. Most of the comedic moments are not scored at all. Williams instead turns his attention towards building romance, creating mystery, and developing Sabrina as a multifaceted character. One of the components of Sabrina's theme is a repeating 2 bar figure, often played on the piano, that evokes an exotic, harmonic minor sound.

Theme from Sabrina by John Williams
The entrance of this figure is always attention grabbing and often unnerving given the relatively plain style of the rest of the filmmaking. It adds an almost dangerous complexity to Sabrina while maintaining the lush, melodrama of the film's plot. Many scenes between Linus and Sabrina are elevated by the sense of tension and unease created by this simple motif. The audience knows that Linus is lying to Sabrina and we can see that he is really falling for her, but we feel conflicted about it. John Williams's score for Sabrina is unlike any I've heard in a romantic comedy. It is a wonderful display of the power that focusing the score on character development can have on the overall tone of the film. The world of Sabrina is a familiar one, but William's score makes us believe that it is inhabited by dynamic, unique people.
Alexandre Desplat's score for Nora Ephron's 2009 film, Julie & Julia is a better example of the classic rom-com sound. While the film does not adhere to a typical romantic comedy plot structure it has the energy and lightness of a rom-com, in large part due to the score. The film centers around Julie, a writer in New York, who starts a blog tracking her progress cooking through Julia Child's Mastering The Art Of French Cooking. The film juxtaposes Julia Child's culinary education in France with Julie's life in New York.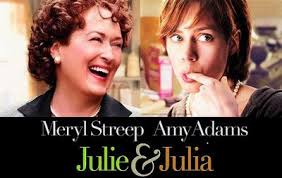 In stark contrast to Williams's score for Sabrina, the score for Julie & Julia is centered around the comedic, lighter moments of the film. Desplat uses percussion, pizzicato strings, and repeating rhythmic pulses to imbue the film with a forward moving energy. The melodies mostly have a major scale tonality with strong resolutions, and are often played solo or in simple doublings. One of the reasons that the classic rom-com sound works so well is that it creates a sense of lightness and movement. Much of early musical comedy, from comic operas, to silent films, to cartoons, was physical in nature. While most of the scenes in a modern romantic comedy are dialogue heavy, scoring the conversations with musical gestures in a physical way highlights the deeply entrenched connection between music and physical comedy. This is something Desplat does very well in Julie & Julia.
The film is superbly well acted so it is not as if the dramatic scenes are necessarily in need of an emotional lift from the score. However, the commitment to score more of the comedic scenes and to maintain a positive energy in the music creates a contrast that increases the impact of the dramatic moments. This is a very simple and effective way to build emotional connection in a film that is light and whimsical.
These two film scores highlight the diversity that is possible within the romantic comedy genre. Through a small shift in the focus of the music Williams was able to find a unique and evocative sound for Sabrina. In Julie & Julia Desplat was able to play with clichés and expectations to guide the audience through the film and drive home the happy ending. When the time comes for me to score a romantic comedy I'll be searching for the balance between convention and innovation. I think that might be what good romantic comedy filmmaking is all about.

An excerpt from the score for Sabrina

An excerpt from the score for Julie & Julia
******************************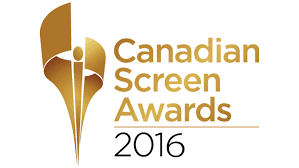 SCGC member Janal Bechthold catches up with the 2016 Canadian Screen Award nominees to give you a look into each composer's process of scoring for film and television.
__________________________________________
Todor Kobakov – Canadian Screen Award Nominee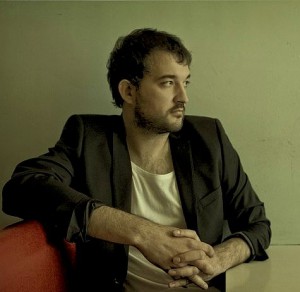 Best Original Music Score for a Series: Bitten – Nine Circles
SCGC: Did you have a personal connection to the project? 
TK: I have a personal connection to every project I work on. This one was especially dear to me because of the style/genre which allowed me to use a wide palette of tools and play with all kinds of emotions. The score for Bitten S02 is built on a live string quartet, piano and a ton of custom percussion instruments. All that is layered with custom, computer generated instruments that use real performances but turn them into a rich, textured wall of sound. All that is topped with some modular synth goodness to add pace and help with the sound design. All of the themes were written away from the screen so I can focus entirely on the emotions of the characters.
SCGC: What was the biggest challenge you faced during this project?
TK: Time. Scoring each episode for string quartet and programming all kinds of unique sounds is very time consuming. I think I turned into a bit of a werewolf myself!
SCGC: What was your favorite part about working on this project?
TK: Working with a fantastic team. Everyone on this show is a true professional and a bright creative mind. I learn new things every day being surrounded by such good folks. My assistant, Simon Miminis coordinates all the bookings of musicians and studios. He is also the copyist. I write, arrange and mix all of the music. I don't know what I would do without Simon. I always say "Everyone Needs A Simon"!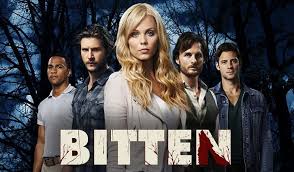 SCGC: How much input did the director/ producer provide?
TK: I get revisions from the show runners JB Sugar and Daegan Fryklind. I love it because their notes always have to do with story telling rather than getting into deep music lingo.
SCGC: What makes this score unique?
TK: I'd say the juxtaposition of real strings/instruments and electronic music. I wanted to create a unique sound full of tension and beauty. Werewolfs come from European folklore and Kelley Armstrong's characters are so elegant and majestic. I wanted to create an immersive experience and have people loose themselves in the story.
Have a listen to the nominated score for "Bitten: Nine Circles"
http://todor.prosite.com/3301/8437191/reel/bitten-s02
__________________________________________
Darren Fung – Canadian Screen Award Nominee
Best Original Music for a Non-Fiction Program or Series – The Great Human Odyssey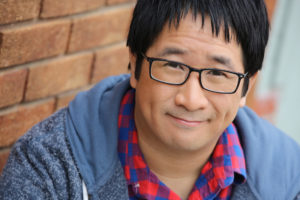 SCGC: What drew you to The Great Human Odyssey?
DF: When Niobe Thompson (the filmmaker) first came to me, it was at the Canadian Screen Awards in 2012 when I was nominated for "Lost Years". We met up again in Edmonton that summer and he showed me some rushes (unedited raw footage). He showed me the footage (from the trailer) of the Inuit man jumping from iceberg to iceberg and I said, "This looks like some of the most spectacular footage I've ever seen!" There was some amazing drone work, and it was at that point when I realized why he needed an orchestral score. The opportunity to work with an orchestra, with amazing footage… it is literally a dream project.
SCGC: What was the orchestration for the project?
DF: This was the largest ensemble I've worked with. Winds x 1, oboe doubling English horn, 4 horns, 2 trumpets, trombone, bass trombone, tuba, harp, piano, 4 percussionists (recorded in overdub), strings 8-6-5-4-3, taiko drum, duduk, Lebanese singer, and 28 singers (choir). The budget was a bit of a challenge. We ended up with more music to record than we estimated and ended up having to pare down the orchestra, but we made it work. In order to (help) fund the recording session, we opened up the last hour of the session to the public. To do that we got funding from "Make Something Edmonton" and they made a huge deal of it. They paid for the hall, recording engineer, and really made it happen.
SCGC: Since so much of the film was shot mostly in remote locations, how did you come up with the sound and the balance between traditional scoring and ethnic flavours?
DF: It's not an ethnic score because I think it would come across as being insincere. It's more of a traditional orchestral score. Niobe talked about emotions, and courage, ingenuity, bravery, and all these things… and when you think about it, it's a story of human emotion. I don't think we needed to score as if we were in Siberia or in Africa – it would have detracted from the picture. We put in the duduk more because it was a cool instrument and added colour. The Lebanese singer sang in Arabic and that helped with location on one of the cues but the bulk of it was more about emotion. Looking at the story and making an emotional arc out of it – that's what film scoring is!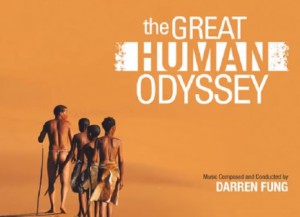 SCGC: What was your favourite part of working on the score?
DF: Recording. One of the cues that we did was the one from the trailer and it's this big epic Carmina Burana thing, and with the choir all "Brawhaaa"… and I just remember going back (to the green room) afterwards and one of the choristers said, "when we recorded it, you had the biggest f@#&ing grin on your face!"
SCGC: What's next for you?
DF: One of the things we're doing in Edmonton at the end of the month is "The Great Human Odyssey – Live". We've reworked the film from an 80 to a 60-minute version with narration, orchestra, and choir. I'm conducting and it's a dream for any composer… I get to share what I feel really good at as a composer and a really great representation of what my work is and an amazing project with an audience of 1200 people! That's pretty special and doesn't happen every day.
Visit https://soundcloud.com/stinkyrice/sets/the-great-human-odyssey
to listen to selected cues from the nominated score!
Catalin Marin – Canadian Screen Award Nominee
Best Original Music for a Non-Fiction Program or Series – Art of Darkness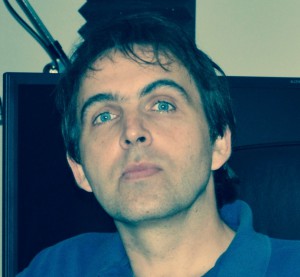 SCGC: Tell us about your creative process and inspiration for this score
CM: I was drawn to "Art of Darkness" even from the rough cut stage of the film. I received a very early version and I stripped the audio from it so that I could load it on my phone. I would then immerse myself in Brian's (Lewis Saunders) stories all day long, even while walking outside or biking. I usually heavily rely on visuals to get the inspiration for composing but in this case the material was so powerful that ideas just started pouring in. There was something unsettlingly beautiful. The novelty of the topic and the original way that the artist's journey was presented were indeed very inspiring. So I came up with a few music themes capturing key moods and emotions: the tormented soul, the playful child, the weirdness of the awakening self of the teenager transitioning into adulthood…
SCGC: Was there anything different about your approach to using music and adding it to picture for this score?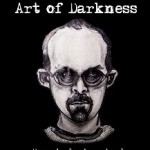 CM: The film originally and brilliantly presents the act of creation and the artist's soul-searching and thought process that accompany it. The music I composed for "Art of Darkness" goes from disturbing dark tones to sad melodic passages to lighter ones; however there is always an unsettling undertone. To accomplish this I used a lot of psychoacoustic manipulation of real instruments' recordings along with a detuned, "aged" sounding piano occasionally playing atonal chords to capture the dysphoria.
SCGC: What was the best part about working on this film?
CM: I was fortunate to have worked with David Parker (the director) who trusted my instincts and gave me free full range of creative movements. And the result was a score so well fit to the film that none of us can now imagine one without the other.
Here is a clip from the nominated film "Art of Darkness": https://youtu.be/socYm9JtLHw
__________________________________________________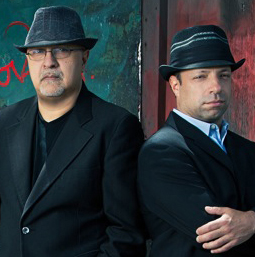 Amin Bhatia & Ari Posner – Canadian Screen Award Nominee
Best Original Music Score for a Series – X Company: Trial By Fire
SCGC: Did you have a personal reaction to the project?
AB & AP: As a Canadian, to learn about how Camp X in Whitby Ontario was instrumental in training intelligence to defeat the Nazi regime was quite a surprise. The series has great stories of Canadian heroism and devotion. It's very inspiring.
SCGC: What was the biggest challenge you faced during this project?
AB & AP: Coming off the success of Flashpoint, we were for a short time labelled as the "cop show" people. So we had to do more sketches and demo pieces than usual just so that all the decision makers were assured we had the musical range to handle a period piece like this.
SCGC: Describe the process of developing the "sound" of the score and choosing
instrumentation.
AB & AP: The sound of the show walks the line between traditional and modern. Besides a large array of strings and pad textures, we have also found some solo colours that lean more towards ethnic or even very synthetic. An early Ondes Martenot sound as well as many Dulcimer sounds, guitar techniques and ambient piano varieties are working very well even though we're portraying Nazi Germany in the 1940's.
The budget only allows for a couple of live players but we use them where it makes sense. We've worked with cellist Kirk Starkey, singers Karen Leblanc and Shira Zionce, trumpet player Chase Sanborn, drummer John Obercein, and accordian player Tom Szczesniak.
What makes this score unique?


AB & AP: Musically we're connecting emotionally to characters from the past but using sounds and progressions that are meant to resonate with a modern audience.  The show creators right from the get- go always said that this is a period piece, but it has to feel like now.
Was there anything different about your approach to using music and adding it to picture for this score?
AB & AP: One interesting aspect of the score turned out to be the phenomenon of synesthesia. One of the main characters Alfred, (played by Jack Laskey) has a condition where his senses are crosswired so that different keys of music are perceived as different colours in the mind. Orange is Eb major, Blue is A minor.  Also, words have a taste, each day of the week has a texture etc. Some of us on the music team, and in production, have actually experienced this condition in real life. You can imagine that this has made for some very interesting conversations and fuelled some unusual music writing. The episode we've been nominated for depicts a team mission that takes place on Hitler's birthday.  Alfred becomes catatonically frozen at a critical moment when fireworks are erupting in the streets and every flash of colour in the sky overwhelms him with a different musical key. It took a lot of hours but it was fun to create music for this phenomenon. And if you check the episode frame by frame it is accurate in that someone with synesthesia would experience this very same effect consistently.
SCGC: What was your favourite part about working on this project?
AB & AP: Collaborating with the show creators Stephanie Morgenstern and Mark Ellis, as well as the producers, editors and sound team has been a true joy. We've rarely had so many people onside with a clear vision of what the show needs. We get to have many face to face meetings that are energizing, respectful and challenging. Of course we get notes and revisions but we're also allowed input and discussion on what we feel is right for the show. It's quite liberating and we think that comes through in the music.
Have a listen to some of the music from the nominated series "X Company":
Musical Examples, Amin: http://aminbhatia.com/music/
Music Examples Ari: http://www.arimusic.com/samples/x-company/
Robert Carli – Canadian Screen Award Nominee
Best Original Music Score for a Series – Murdoch Mysteries: On the Waterfront Part One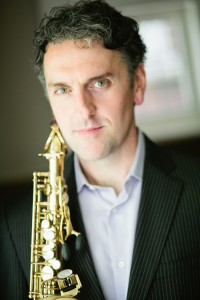 SCGC: Did you have a personal reaction to your nomination?
RC: I was nominated for a show which has been a big part of my career for the last several years.  It's an honour to be acknowledged by your peers on a show which has been such a big part of my output.
SCGC: What was the biggest challenge you faced during this project?
RC: Schedule is always a consideration, of course.  And in some ways, I'm my own worst enemy, because there are some episodes when I decide to record a live orchestra or a number of live players.  This takes more time, but there isn't always much flexibility with the schedule. I think with most shows, there is a tacit understanding that it's supposed to sound good (!) but they don't really care how you get there.  So using live players is really your own choice, but  you end up creating a bit of anxiety trying to get it all done.
SCGC: Describe the process of developing the "sound" of the score and choosing instrumentation.
RC: For Murdoch Mysteries, the sound is a hybrid of a traditional chamber orchestra (lots of strings and winds) a bunch of metallic sounds – many of which we created at a buddy's metal work studio – and the use of delays and fx like ring modulators to give it a bit more of a contemporary or eerie sound.
SCGC: Many composers work with a team of people in order to meet deadlines and consistently create high quality music. Tell us about your music production team.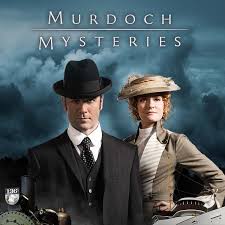 RC: Well, I wouldn't get anything done without Kristjan Bergey, who serves as a music assistant and music editor on the show.  He also is responsible for spotting the episodes and a bunch of programming and copying, as well as orchestration.  As I mentioned, the time line is tight, so having a reliable team is really important. It's nice to work on a series where you can establish a rapport with the post sound guys, like sound fx (Mark Beck) and the re-recording mixer (Al deGraaf).  They usually make the score sound better than when it left my studio.
Here is a clip from the nominated epiosde, "Murdoch Mysteries: On the Waterfront Part One":  http://www.robcarli.com/RCUprisingCLIP.mp4
Darren Fung – Canadian Screen Award Nominee
Best Original Music for a Non-Fiction Program or Series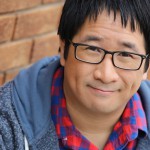 SCGC: Tell us about signing on to score the film "Danny":
DF: Danny is an NFB feature length documentary, that was pared down to television, about Danny Williams, directed by Justin Sims and William MacGillvary. Danny is a biopic of the former premiere of Newfoundland (and Labrador). I knew Justin from before, from the schmooze at TIFF and the Altantic Film Festival. We've always wanted to find a project to work together on and he finally said he "had a project that calls for what you do without a budget that I'm embarrased about." It's really funny because I've never said no because of the money, well maybe I will now, but if it's a good project with someone who I really want to work with, I won't say no.
We had a tiny buget for an orchestra of 10 players. We didn't want a sterotypical score of Celtic Newfoundland music, instead we wanted to focus on what made him (Danny) so important. We had strings 3-2-2-2-1, 2 horns, a clarinet player, and pianist. We recorded in two 3-hour sessions at the NFB in Montreal. I always like to go back to Montreal and repay the players who played for pizza and beer when I was just starting out!
SCGC: What is unique about the score?
DF: The celtic vibe. The cues that stand out for me is the ones where it's orchestral scoring but there's a fiddle on top. What I love doing, as a filmcomposer, is taking the orchestra and adding a bit of a twist. Using the fiddle also allows me to pare down on the winds and the brass since we don't need the soloistic sound.
SCGC: What was the biggest challenge you had working on this film?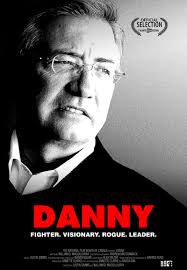 DF: Working with two directors. There were several producers, and two directors, and Justin became the merger of all the creative input… And sometimes you didn't know where the criticism was coming from because sometimes something would get approved and then another cue would have changes. It's just like anything, you get good at managing personalities, and it's not a criticism, it's just a reality of working with two directors.
SCGC: Is there anything else you'd like to say about your nominations?
DF: This is going to sound really corny but what I love about Canadian Screen Week is you can have colleagues who are not just composers but who are in film and television generally, and all celebrating the excellence in the Film and Television industry. For me, it's such an honour to be nominated, I was really pleased that both Human and Danny got nominated, and just to be recognized by your peers, just with a nomination is really incredible, it's really humbling – The standards are really high and just to be amongst the other nominees is an honour.
Enjoy listening to selected cues from the nominated documentary "Danny":
https://soundcloud.com/stinkyrice/sets/selected-cues-from-danny
SCGC Member News


compiled by Janal Bechthold
APPEARANCES

University of Toronto Louis Applebaum Distinguished Visitor in Film Composition: Lawrence Shragge was named this year's distinguished visitor. As part of his accolade he presented an engaging lecture on film music, answering the age-old question: "What is a film composer?"
Blood In the Snow Film Festival: Steph Copeland appeared on the Industry Panel: "Fix it on Set: Post Production Tips for Indie Films", speaking about the process of scoring a film.
Montreal International Game Summit: Maxime Goulet appeared on an industry panel about "Warhammer 40,000: Eternal Crusade" and the challenges of creating audio and music for an existing video game property with a large fanbase.
AWARDS
Berlinale Talents: Emily Klassen was selected to participate in this prestigious talent lab, bringing together 300 writers, directors, producers, cinematographers, actors, editors, distributors, production designers, composers, sound designers and young film journalists to learn from international film industry professionals.
Canadian Screen Awards:
Nomination for Best Original Music for a Non-Fiction Program or Series:
Catalin Marin (Art of Darkness)
Darren Fung (Danny, The Great Human Odyssey: Rise of a Species)
Nomination for Best Original Music Score for a Series:
Todor Kobakov (Bitten: Nine Circles)
Robert Carli (Murdoch Mysteries: On the Waterfront Part 1)
James Jandrisch (Sunnyside: Top Hat)
Amin Bhatia & Ari Posner (X Company: Trial By Fire)
International Film Music Critics Awards:
Nomination for Best Original Score for a Documentary:
Darren Fung "The Great Human Odyssey"
Best Original Score for an Animated Feature:
Mychael & Jeff Danna "The Good Dinosaur"
Hollywood Music in Media Awards:
Best Original Score – Independent Film Award – Isaias Garcias "The Moment I Was Alone"
Best Main Title – TV Show/ Digital Streaming Series – Mychael & Jeff Danna "Tyrant"
SCREENINGS


FILM FESTIVALS
Blood in the Snow Film Festival
Steph Copeland "Bite"
Steve Cupani "The Dark Stranger"
Canada Independent Film Festival
Jeff Toyne "Grace"
Cinema on the Bayou Film Festival (Lafayette, Louisianna)
Maria Molinari & Rohan Staton "End of Days Inc."
Dubai International Film Festival:
Suad Bushnaq "The Curve"
Hudson Film Festival:
Ray Fabi – "The Union"
Los Cabos International Film Festival:
Chris Thornborrow "Sleeping Giant"
Martin Luther King Day – Special Screenings
Brent Belke "Ninth Floor"
Slamdance Film Festival:
Jeff Toyne "How To Plan an Orgy In a Small Town"
Sundance Film Festival:
Ray Fabi "The Settlers"
Lesley Barber "Manchester-By-The-Sea"
TIFF Canada's Top 10 Film Festival:
Brent Belke "Ninth Floor"
Ben Fox "Never Steady Never Still"
Todor Kobakov (with Maya Postepski) "Closet Monster" 
Mark Korven "Guantanamo's Child: Omar Khadr" 
Chris Thornborrow "Sleeping Giant"
Women in Film & Television Vancouver International Women in Film Festival:
Maria Molinari & Rohan Staton "End of Days Inc."
Jeff Toyne "Grace"
THEATRICAL RELEASE
Maria Molinari & Rohan Staton "End of Days Inc." – Toronto Theatrical Premiere
Mark Korven "The Witch" – USA and Canadian Theatrical Release * (as of Feb 22nd it was 4th at the US box office!)
Phil Strong "The Messenger" – USA and Canada limited release
TELEVISION PREMIERES
Rob Duncan "Castle" Season 8 (ABC)
Greg Fisher & Derek Treffry "Border Security" Season 4 (Global)
Greg Fisher & Derek Treffry "Megaspeed" Season 3 (Discovery)
Steve Lehmann "Cyanide & Happiness" Season 2 (Youtube)
Todor Kobakov: "Bitten" Season 3 (Syfy)
Michael Plowman "Bob's Broken Sleigh" (Family Channel"
Andrea Wettstein "Heritage Minute: Viola Desmond" (YouTube)
OTHER RELEASES AND NEWS
Rose Bolton, in collaboration with the Canadian Music Centre Ontario, has established EQ: Women in Electronic Music project. The project combines mentoring, technical instruction and support, and sharing of music and ideas to foster mutual support and camaraderie among those who present or identify as women.
Janal Bechthold created music and sound design for "Bob's Broken Sleigh", the Family Channel's companion interactive game for the film "Bob's Sleigh Ride"
Darren Fung's score for "The Great Human Odyssey" has been released as a soundtrack album via Varese Saraband
Darren Fung will be conducting the documentary "The Great Human Odyssey" in concert with the Edmonton Symphony Orchestra, The University of Alberta Madrigal Singers, and live narration by the filmmaker, Niobe Thompson.
Maxime Goulet's symphonic work "Symphonic Chocolates" was performed by L'Orchestre Symphonique du Saguenay-Lac-Saint-Jean, McGill Chamber Orchestra, Empire State Youth Orchestra, and Fountain Inn Symphony Orchestra.
Paul Hoffert conducted a concert of music with the Podkarpackie Philharmonic in Poland. On the program was his "Concerto for Contemporary Violin" along with music by Leo Spellman, the subject of a documentary he is producing, titled "Rhapsody: The Liberation of Leo Spellman".
Mark Korven's score for "The Witch" has been released as a soundtrack album digitally, on CD, and on vinyl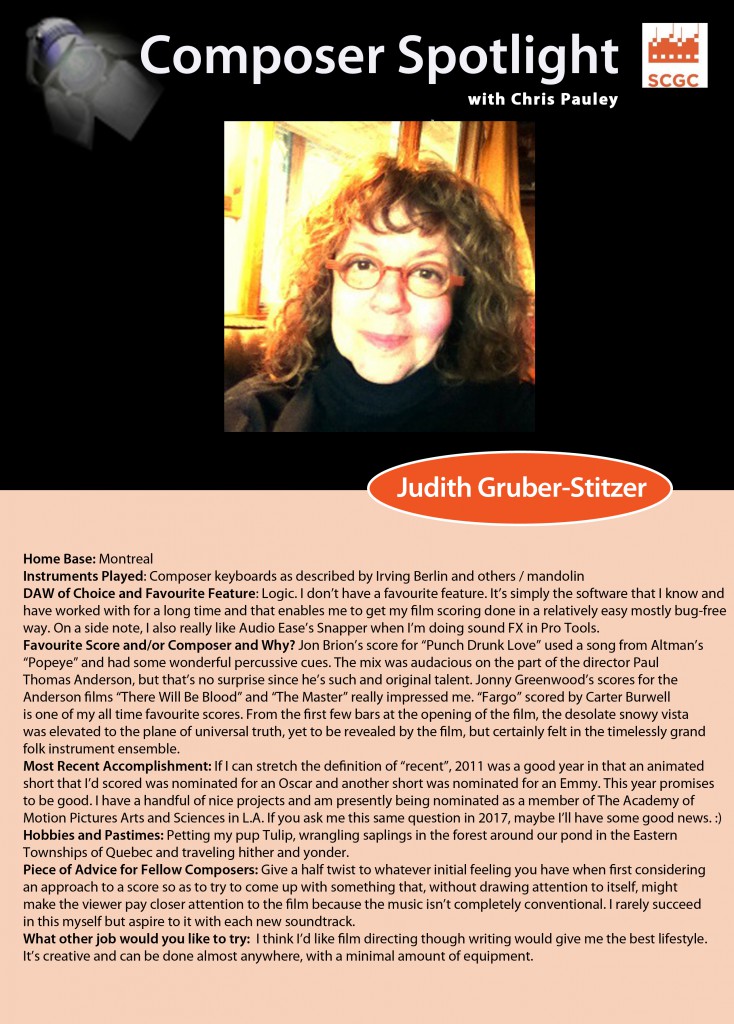 *************************

EDITOR'S PICK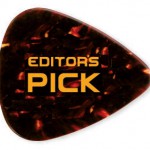 with Craig McConnell

Irving Berlin became one of America's most beloved composers and songwriters without the ability to read or write music.
There might yet be hope for the rest of us!
http://www.straightdope.com/columns/read/2664/if-irving-berlin-could-not-read-or-write-music-how-did-he-compose                               
As always, we welcome your suggestions for story ideas!
Email the Guild: info@screencomposers.ca
Cue Notes:
Craig McConnell: Editor
Nicholas Stirling: Layout, Web
Admin: Tonya Dedrick, Maria Topalovich