Spotting Notes Fall 2014

**************************************************************************************************************************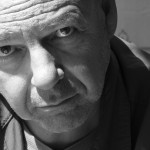 View from the Podium
by Marvin Dolgay
I was so pleased to hear that this issue of Spotting Notes was going to feature some of our new SCGC members. For as long as I've had the honour of serving on the board of our guild, it has always been a priority to ensure that we do not become, or even be perceived as, a club of composers who are out of touch.
If you take a look at our website, which I encourage you to do, you will see, just by looking at our board, that we have absolutely achieved that goal. Our recent SCGC Baseline Study also confirms that we now can boast a membership that encompasses a great balance of experience, musical disciplines, regional representation and diversity. This also holds true for our committees and our working groups.
That is why I am so encouraged to be witnessing a new resurgence in SCGC engagement and membership. Although membership is voluntary, (as our charter under the Status of The Artist Act does state that we represent ALL English-speaking Canadian composers, whether they are members or not), the recently released SCGC Baseline Study also confirms that our membership does indeed represent the majority of the working composers who are able to make a full-time living as a screen composer.
It is more vital than ever for emerging talented and passionate composers to have a legitimate voice in the evolving audio/visual ecosystem. This cannot be done in isolation. Now, as always, emerging composers need to have access to others with the experience, memory and brain trust to advise and assure them that there is value to the works that we all create. We now work in isolation more than ever, and I'm proud to say that the SCGC has become a powerful conduit for younger and (hey, I'm not washed up yet) older composers alike to be able to connect with each other. It is these relationships that truly inspire.
The entire media ecosystem is changing. In addition to music creators, all creators in general are facing a dramatic shift in the way we do business. This presents enormous challenges, but it can also present us with some great opportunities. As broadcasting goes digital, there are now screens in everyone's offices, homes, SUVs, purses and pockets. When I look back at how I perceived things ten years ago, it boggles my mind as I try to project what our industry will look like ten years from now.
The SCGC continues our mission and mandate to advocate on behalf of our members. Finding new business models to accommodate this revolution of communication is going to take time and can also not be done in isolation. We are all connected more than ever. Territorial boundaries are fading off the map as digital broadcasting is trending higher and higher while large corporations like Google, Apple, Amazon, Bell, Rogers, Netflix, Spotify, Pandora and others are all investing heavily in this huge space. The stakes are high.
And here we are, a group of individuals in the large scheme of things, who share a passion for creating music as a profession. It's true that we compete with each other, but we need a vehicle to feel less isolated as creators and also to have a voice as professionals. The SCGC is proving to be that vehicle.
As a guild, we have reached out and connected to other music creator groups, locally and internationally. We are now informing, understanding and representing ourselves with a much larger voice in order to create business models that will ensure that fair and sustainable livings can be maintained for all music creators.
I applaud all the new members of our guild for having the vision to engage with their community. Their presence and talents will raise the bar for us all. I also encourage all new, existing and still upcoming members of all creator organizations to engage and lend your voices to whichever organization represents your passion and talents. You voices are vital and will define us all as professionals.
Engaging and informing yourself will not be as daunting as you might perceive. I'm confident that you will not only find yourself amongst kindred spirits, but like me, you will also find some cherished and life-long friends.

The SCGC Baseline Study –
Q&A with President Marvin Dolgay
Editor's note: This year, the SCGC received a grant from the Ontario Media Development Corporation (OMDC) to engage a research team in creating a first-ever baseline study for our sector.
Q: What was the impetus for the commissioning of the study?
A: We were asking, and being asked, a lot of questions that we could only answer anecdotally. Having a clear and defendable snapshot of ourselves is vital to future planning for our entire sector and therefore the SCGC. We also now have a baseline of data so that when we do this again in a few years, we can truly compare trends in the marketplace for Canadian composers.
Q: Do you feel that the results of the study speak to the experience of the majority of screen composers in Canada?
A: Yes, I do, for a few reasons. The main reason is that Benoit, the lead on our research team, felt that he was statistically comfortable in being able to say that the results of the survey did represent our Guild. If you then drill down a bit farther, you can easily conclude that that our Guild members indeed represent the majority of the working earners in the Canadian sector.
I also think, just from speaking to members for the last six years as president, that the study does feel like it speaks to our experience. But of course, this is only anecdotal.
Q: Did you have any expectations heading into the study, and if so, did any of the results surprise you?
A: One pleasant surprise was how much I enjoyed going through this process. I was anticipating rolling my eyes over too many spreadsheets, cold data and boring reports but I really found the experience very engaging. Having said that, I would like to partly answer this question by thanking the OMDC, our committee, admin team and the team from Circum for their dedication, professionalism and may I even say, good humour.
But to answer the real question regarding the data, I really don't think there was any earth-shattering surprises for me. The specifics were, are, very interesting, but for the most part I feel that the study confirmed our basic understanding of ourselves.
Q: In what ways will this study be useful to the SCGC moving forward?
A: Of course having data that is this precise and deep will help us right now as we plan for the future but I feel that this study will really prove its value in a couple of years when it will serve as the essential tool, as the study's intro states, to "provide a baseline against which subsequent studies may be measured."
Marvin Dolgay is the President of the
Screen Composers' Guild of Canada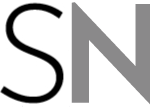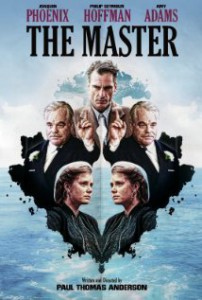 The Music in Your Movies: Paul Thomas Anderson's The Master
by Collin Ankerson
Paul Thomas Anderson's 2012 film The Master marked the filmmaker's second collaboration with composer and Radiohead guitarist,
Jonny Greenwood. This film exemplifies the unity of artistic vision between director and composer. While Greenwood's score may not exhibit the technical precision of a classical film composer, it is filled with exciting, unconventional sounds and interesting spotting/storytelling choices.
Following in the footsteps of Bergman, Tarkovsky, and Altman, Paul Thomas Anderson largely ignores the plot of The Master, in favor of creating a dream like tone poem. The film is built around Freddie Quell, an impulsive WWII navy veteran who often acts on his most primal urges, and Lancaster Dodd, the charismatic leader of a movement known as "The Cause." As the story unfolds, it is the relationship between these two men that draws the audience into the film. Great performances from Joaquin Phoenix and Philip Seymour Hoffman, as well as stunning 65 mm cinematography, help create the intriguing and beautiful environment of the film.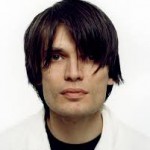 Jonny Greenwood
Greenwood's score rarely appears in any form of subdued "underscoring" or transitional functionality. Instead, the music is used to create striking set pieces that build tension and resolution within the narrative. The score is comprised of string orchestra, and smaller chamber groups of strings, winds, and harp. The cue titled Overtones is a larger string piece that draws on Debussy's La Mer with mixed articulations and wave like dynamic envelopes. La Mer is a logical study for Greenwood in creating this cue, as Overtones is used to symbolize the ocean in The Master. The ocean serves as a metaphor for Freddie and Lancaster, and possibly the duality of all human beings. It is at once savage and beautiful, powerful and weak, simple and complex.
In Overtone, Greenwood cleverly reflects these concepts with big, thick major chords juxtaposed against dissonant chromaticism. This cue returns several times throughout the film to accent the divide that grows and narrows between Freddie and Lancaster. It also serves to underpin the importance of the ocean in bringing the two men into each other's lives: the sea brings Freddie to war, it brings him to Lancaster on a yacht, it takes him home to track down his first love, and brings him to England for his final confrontation with Lancaster.
In many modern films the score is mostly used in its emotive functions to increase the impact of love, terror, anxiety, etc. Greenwood's floating, impressionistic score for The Master serves more as a cognitive function that helps the audience piece together the loosely structured film. The cue described above is a brief example from a film filled with interesting, complex pieces that are applied in unconventional ways. The Master is a thoroughly satisfying film music experience, showing that there is still a place for exciting, artistic scores in Hollywood.
To hear music from the film click here:
Overtones:

Alethia:

Back Beyond: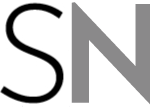 Teaching Film Music in Elementary School
By Suad Bushnaq
My first thought when I got a call earlier this year from a school asking me if I'd be willing to replace the music teacher for two weeks was: I hope the teacher did not leave any lesson plans. The second thing was: I hope they'll allow me to do what I want.
For most substitute teachers, jumping from one school to another on very short notice,and walking into a classroom with no lesson plan left behind by the absent teacher is an absolute nightmare. I've had it happen to me while teaching math and English and believe me, it is not fun when you have to improvise on the spot and divide the school day into sessions so that the kids learn something by the end of the day. This time, however, I had a concern: one of the main reasons I did not accept the Bachelor in Music Education offer when I decided to go back to school after my music composition degree and opted instead for the Kindergarten-Elementary Education degree was because I did not want to get stuck teaching students keyboard techniques, woodwind techniques, brass techniques, and string techniques—pretty much what this degree is all about according to the McGill course calendar. As a composer, I really do not enjoy teaching a group of students in a classroom how to play an instrument; I find it too static, and borderline boring. This is why I was crossing my fingers and toes, hoping I would not be stuck with a lesson plan that would restrict the movement of my imagination.
And I was super lucky. There was no lesson plan, and I had complete freedom to teach students in grades four, five, and six whatever I wanted (as long as it was music, of course). Rubbing my hands in excitement, I just knew this would be an amazing experience.
I decided to do something right up my alley and give a two-week introductory mini-course on music in film. I looked everywhere for readily available lesson plans and couldn't find anything. I then consulted the Screen Composers Guild of Canada's Discuss e-mail list, and got some valuable feedback from a good number of composers. I thought, You know what? I will create my own mini-course and carry it out.
Planning this mini-course was fun, but teaching it would prove to be one of the most rewarding experiences I have ever had during my double life as a film composer slash schoolteacher. The entire lesson was conducted in a way that I felt was imaginative and humorous. Most importantly, however, I employed a method I use when teaching math and science: "learning by discovery", or "inquiry based learning". What this method entails is having the students reach conclusions on their own, as opposed to "feeding" them information. It works wonders and is considered one of the best teaching techniques today.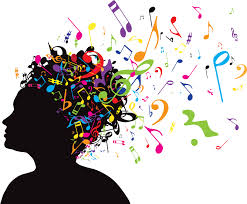 Before the students even came into the classroom, I had to explain some ground rules to them. I happen to be a very strict, military-style educator (but rely heavily on humour to balance things out). So, while the students were lined up outside the classroom, I had to explain to them that unlike what some of them might think, music class was not a free period. Music was as important as science and math; it's the essence of civilizations and if they didn't agree then they would still have to respect this class whether they liked it or not. The second thing I told them was that they were to walk into the classroom in absolute silence. They would be hearing some music, but they should not say a word even if they recognize the melody.
"Capish?""CAPISH!"
I had them walk in silently. On the laptop, I had the theme from Home Alone playing. Since it is spooky music, I decided that the lights would be dimmed just to add to the atmosphere…you know, to make it different and memorable. Meanwhile, I was observing their faces and a few of them lit up with grins as they recognized the melody.
Some of them mumbled with anticipation, "I know this!"
"I said no talking!"
"SORRY, MISS!" Their faces were now glowing with excitement.
Some of them seemed confused; they knew they'd heard this somewhere, but couldn't remember where. It was amusing to observe them.
Others were clueless, which was totally fine. Not everyone has seen the movie, and not everyone easily recognizes music. And not everyone who walks is necessarily awake. (Something commonly seen in the early hours of the school day.)
I left the theme playing for a minute or two until all students were seated, then asked if anyone recognized the music: "Look scared if you know the music, and grin if you have no clue what it is, " I said. Once I got a feel for how many did, I asked them to shout out the answer, then asked if anyone knew who the composer was. I was pleasantly surprised to see that in each of the classrooms I taught, at least one student was able to name the composer.
(Can you name the composer, dear readers?)
I then proceeded to ask them questions about how important they thought music was in a film. "Would you have enjoyed the film as much as you did had it not had a soundtrack? What did the music add to the film?" I took as many answers as I could, never rejecting any, until words such as "emotions", "atmosphere", and "mood" started appearing. I wrote those on the board, then moved on to my next step.
I sat at the keyboard and made sure to choose the student who seemed to be the biggest trouble-maker. As teachers, we can spot that student from the first couple of minutes. S/he is usually the class clown who wants attention. I always "use" these students by involving them in the lesson — basically giving them the attention they crave in a way that is conducive to my own lesson. So I chose Adam. I asked the students to look at me. As I played a romantic melody with the piano setting, I was looking at Adam and smiling at him with exaggeration. The students were laughing of course because of the way I was being serious with my acting. He, of course, was blushing from all the attention, but amused and focused on the lesson.
"OK, so what do you think is happening here?" I asked. "What were the emotions you could feel…and what is the story?"
"You're in love with him, Miss Suaaaaaad!" some started teasing.
"Hmmm, I'm not sure I am, because I'm probably his mom's age, you see."
I kept playing and smiling at Adam as I asked, "What do you hear in the music, and how does that reflect on my face? Why am I smiling at him?"
The students started describing what they heard, saying that the melody was sweet, happy, and calming. I taught them the word "consonance" and explained what it means. We finally reached the conclusion that the reason I was smiling at him could be that he was my long-lost son. And so it happened, throughout the entire two weeks, I would be referring to Adam as my long-lost son, and he would call me "Mom" whenever we'd bump into each other in the corridors… Talk about bonding over music!
"Now, you will watch and listen to me play again."
I kept the exact same facial expression, smiling at Adam with exaggeration, but instead of the romantic piano melody, I used the strings setting on the keyboard and played the creepiest tune imaginable, exploiting dissonances and long-held notes.
The kids burst out laughing this time. "Miss Suaaaad! It looks like you're going to kill him!"
"Exactly. I have the same facial expression, but the music changed dramatically. See how important film music is?"
After discussing what it was exactly that they heard in the music and teaching them a few terms, the next step involved showing them a few short videos on the Smart Board I had collected from YouTube. I asked them to pay attention to both the music and the visuals.
The first video showed a sequence of a silent scene, followed by the same scene with music. We discussed how music made a scene more powerful and helped in creating the story. The second video was more fun because it showed one scene that repeats, each time with a very different soundtrack. We began discussing the different atmosphere each scene had as a result of the chosen music. Some of these videos were absolutely funny, because they were from movies that the kids recognized. They were fascinated at how a scene they were so used to watching with its own soundtrack is now appearing with music of a completely different mood, sometimes changing the story to an almost "too-ridiculous-to-be-related-to-the-whole-film" situation. All this served to show how important music is in a film. I told the students, "Had this scene not been from a film you recognize, maybe you wouldn't have thought this music wasn't a good fit after all."
As an evaluation for this lesson, I decided to quiz the students on four different videos that were basically the same scene set to four different soundtracks. They had to write down the emotions and probable story of each of these scenes, then explain in musical terms what it was that they heard in the music that helped in providing the specific emotions they mentioned.
The second lesson in this mini-course, which was conducted during the second week, involved having the students improvise an original soundtrack. I set up an area in the classroom and put all the instruments there, including the keyboard, xylophones, recorders, and percussion, then had students come up in groups of four or five at a time. I played a silent scene from a movie on the Smart Board in front of them, and had them play what they thought suited the scene. It was amazing to see them collaborate and use the instruments wisely, making sure they were choosing sounds that complemented and brought out the mood of the visuals playing in front of them.
My two weeks ended faster than I thought they would, and my last day with my students was bittersweet. What I loved the most about this experience was the priceless feedback I got from my students was. The looks on their faces and their occasional "Miss Suaaaaaaad! Why don't you stay longer??" made me feel confident that I had done a good job. In my lesson evaluations, where I get students to rate my lesson anonymously and give feedback, many of them thought the mini-course on music in film was amazing. Others wrote me small notes saying what a cool and funny music teacher I was, and wishing I could teach them until the end of the year.
I am sure my students had a memorable experience, yet I have to ask myself why that was the case. Was it because I was passionate about the topic? Or because I made it fun and humorous? Was it because I employed the "learning by discovery" techniques, or because I used movie clips that were relevant to them? Was it a combination of all of these factors, or was it simply because film music just happens to be a fascinating world that tends to captivate children and adults alike?
No matter what the answer is, there is one thing that is certain: I cannot wait to teach this mini-course on music in film again!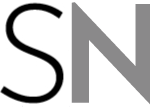 SPECIAL PROFILE:
The Screen Composers's Guild of Canada – New Members
Editor's note: 2014 has been another great year for our Guild. As we continue to advocate on behalf of screen composers in a rapidly changing business landscape, the insight, experience and enthusiasm these new members bring to the table has never been more welcome or more important.

Here are the biographies of some of these new members;
a full list of names follows.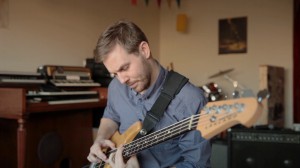 Collin Ankerson
Collin began playing the electric bass when he was twelve years old and spent his high school and university years performing, writing, and arranging jazz, funk, and motown tunes. His love of cinema grew when he discovered the classics. He grew up with the scores of John Williams, but when he heard Morricone, Herrman, Rosza, and Goldsmith, he began to understand the complexity and richness of film music.
"I always try to find a way to record live instruments, regardless of budget. I enjoy finding creative ways to achieve all of the score's sounds with a smaller live group before going to a larger, sampled sound. I approach film scoring as a filmmaker first, and I am most interested in the score's function as cinematic art. I hope that my scores can enhance the sophistication of the films in which they appear and create new connections through musical language, adding to the visual/allegorical language of the director."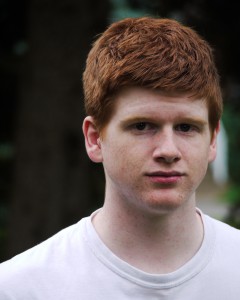 Paul Barton
Paul's first feature-length film scoring job was for William's Lullaby, an independent film written and directed by Nicholas Arnold. The film has appeared in multiple film festivals, including the Toronto Independent Film Festival, and the 10th Annual ReelHeart film festival. The film and its music have received great reviews, with one reviewer saying that the film was worth watching for the music alone. Since then, Paul has scored one short film and continues to look for work in the independent film scene.
Paul got his musical education from Humber College, graduating from their jazz performance degree program in May 2014 with the highest marks in his class. His major instrument is guitar, but he focused his education more on arranging and recording. After graduating, Paul took the time-honoured path of getting a day job that will pay the rent until his music career becomes sustainable.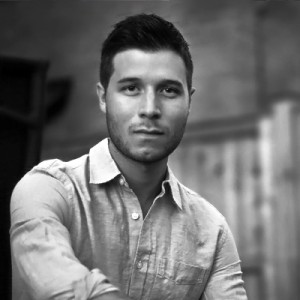 Dillon Baldassero
Dillon Baldassero is a Toronto-based composer for film, television and multimedia with an incredible passion and excitement for the film making process. He studied music from an early age at the Ontario Conservatory of Music and continued his musical education to Mohawk College, where he graduated on the Dean's Honour List. In addition, he has studied Music Composition and Orchestration for film and television through Berklee College of Music. He is also a member of the Screen Composers Guild of Canada, SOCAN and ACTRA.
At age fifteen, Dillon scored his first short film for Sheridan College, which was an official selection at the Montreal World Film Festival. Since then, Dillon has worked on dozens of films and projects with award-winning professionals such as Canadia-winning sound editor Stephen Barden (Resident Evil:Retribution, The Fountain, Requiem for a Dream), renowned violinist/orchestrator Jamshed Turel (The Bourne Identity) and many others. He has collaborated on projects both locally and internationally with works that can be heard in Toronto, Miami, and London to name a few.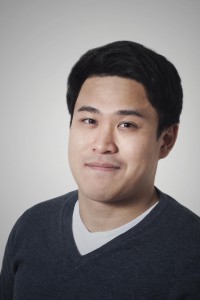 Matthew Chung
A recent graduate of McMaster University, Matthew Chung holds a B.Mus in composition, studying with Schenkerian theorist William Renwick. He has also had the privilege of studying piano under the world-renowned concert pianist Alexei Gulenco.
Realizing he was too poor to accept his offer of admission to Berklee's prestigious masters program in film, television and game scoring after graduating, Matthew figured there whas to be other ways to make it into the industry without a cool degree.
Since the formation of ScoreSound in late 2013 with his childhood friend, Marko Koumoulas, Matthew has had the opportunity to score many works both domestically and internationally. Some of his notable works include the short film, Hunt for the Mad Trapper, which was nominated for five Leo awards in 2014 and the web series, Someone Not There, which received nine awards from the 2014 L.A. Web Fest including Best sSore.
Chris Coleman
Chris Coleman is a multi-instrumentalist, recording engineer and composer living in Iqaluit, Nunavut. He has been working in the music industry for twenty-five years, and has recorded and performed with many prominent Northern artists.
Starting in 1991, together with award-winning singer-songwriter Ellen Hamilton, he produced six albums of original music, originally with the Iqaluit-based band Night Sun, which toured the North, throughout Canada and the US. He is in demand as a music producer, composer for film and video projects, and as a recording and live sound engineer.
Chris has a Masters in Music from Northwestern University in Chicago, where he studied the clarinet, and currently runs Nuvu Music and Sound, a recording studio and audio services business in Iqaluit, Nunavut.
Melina Coolen
Melina Coolen is a composer/songwriter and multi-instrumentalist with a catalogue of over a hundred easy listening electronic and experimental pieces. With a unique way of communicating through song, she is able to convey a wide range of emotions and visions in an aesthetically pleasing and intelligent way.
In 2011, Melina was asked to provide sonic link effects for the documentary The Bluenose Legacy (Bota Images, Inc.), which aired on CBC's Absolutely Canadian. In September 2013, she released her first self-produced album Just Passing Through, on iTunes, which features some of her electronic instrumental pieces. This summer, Melina released her second self-produced album New Beginnings, which is a collection of some of her vocal compositions.
Melina is currently working towards her BA in Music with a concentration in music composition with the goal of becoming a professional songwriter and film composer.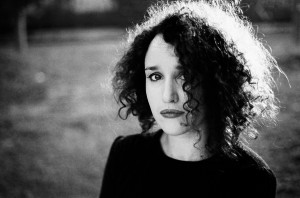 Steph Copeland
Steph Copeland is a Canadian composer and Toronto resident specializing in feature film scores and music for television. She is best known for her work in the Horror and Sci-fi film genre and writes for many Canadian film and TV production companies. From orchestral scores to synth-laden electronic compositions, Steph has carved out a unique, sought-after sound, especially in the genre community.
Copeland is also a classically trained vocalist and popular songwriter. In her formative years she toured parts of the U.S. and Canada performing solo, as an electronic artist at festivals and venues to numbers in the thousands. She continues to produce and release popular music.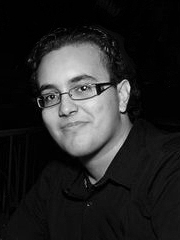 Medhat Handbali
Medhat began his musical training in classical piano at age 4 and later studied pop and jazz composition and arrangement in college as well as film scoring with film composer James Gelfand. In 2011, he scored his first short The Melody Of The Magical Ballerina that led him to score several films across the world.
In 2013, he wrote the music for the television sitcom 2×2 as well as the original score for the television thriller The Killing Silence (channel 8). The same year, Medhat collaborated with several artists as a composer and arranger such as Félix Gray and Régine Zylberberg (Universal Music France) as well as standup comedian Jessica Salomon for her weekly radio episodes on CJAD-800.
In 2014, Medhat scored the original music for the multimedia show The Secret Phases Of The Moon for the Montreal Planetarium and scored the video games Star Kart and Lost Forest. He also collaborated as an arranger with several artists such as Christian Sbrocca and Gabriella (Vega Musique).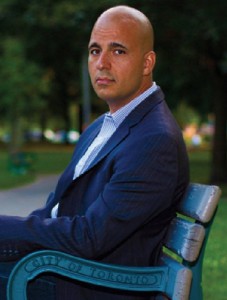 Andrew Haym
Canadian composer Andrew Haym (b. Andrew Elliott) was born in 1980, in Toronto, Ontario. Over the course of his music career, he has written over one hundred scores, including: Hopes and Dreams, Guinevere and Lancelot, A Leap of Faith, and Rise and Conquer, to name a few.
Andrew's music has been praised for its dramatic versatility and has been well received for its timeless creativity. He has been compared to such composers as: John Williams, Hans Zimmer, and Igor Stravinsky, while adding his own whimsical ambience to the art of classical music.
David Irvine
David is currently composing soundtrack themes for the film and television industry. David has earned his Grade 10 Piano, Grade 8 Pipe Organ, and Grade V theory from the Royal Conservatory of Music and attended York University as a music major in the Fine Arts program.
Prior to returning to the composition of Soundtracks, David graduated in Computer Programming from George Brown College in Toronto in the mid eighties. He then pursued a career in Information Technology throughout the nineties and early two thousands, achieving success throughout this period as the Vice President, Information Technology with five major Canadian corporations.
David enjoyed success in his own top Toronto club act "Stitches" throughout the late seventies and eighties. Career successes include opening for Kim Mitchell, Trooper, and April Wine. "Stitches" was a top five winner of the Q107 homegrown contest in the early eighties for David's composition "From this World." David also played piano on Capitol records single release "She's a Romantic" by the band Photograph.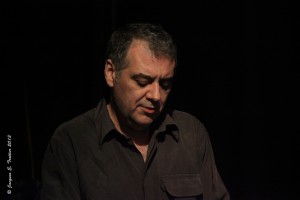 Jeff Johnston
Jeff Johnston (composer, pianist, producer, educator) has been active on the music scene for over twenty-five years and is considered "clearly in Canada's top ranks."
(The Toronto Star). Johnston has performed and recorded with many of the world's best, including John Abercrombie, Shirley Eikhard, Kenny Wheeler, Dave Liebman, Don Alias, Archie Shepp, and Slide Hampton to name just a few. His music has been described by critics as "outstanding in every way" (The Globe and Mail) and "music at the contemporary cutting edge" (Jazz Times). He has performed extensively throughout North America and Europe including the Antibes Jazz Festival in France, the Umbria Jazz Festival in Italy and as a regular at the Montreal International Jazz Festival.
The recipient of numerous awards from the Canada Council, FACTOR, Heritage Canada and The Quebec Arts Council, he has twice been nominated for both the JUNO Awards and the East Coast Music Awards. Johnston honed his craft in New York City under the tutelage of renowned composer and pianist Richard Beirach. Originally from Newfoundland and now based in Montreal, Johnston is currently on faculty at McGill University's Schulich School of Music.
Johnston composed his first NFB score, the award winning When Women Kill, in 1994 and has since gone on to score and provide music for many feature films, documentaries, computer games, animated shows, radio and television commercials.
Jeff Johnston music productions have been heard on CBC, CTV, Global, Canal D, History, PBS, TV5, ARTV, TVOntario, Radio Canada, Bravo, CBC Newsworld, and Teletoons.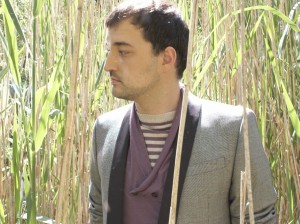 Todor Kobakov
Blend the classically infused history of Eastern Europe with the experimental edge of Canadian indie rock and you have before you Todor Kobakov: composer, producer and missionary of genius gadgetry.
Todor has 8 feature film scores to his credit, including The Samaritan (2012) – a dark thriller featuring Samuel L. Jackson for which Todor's work was praised by Variety Magazine ("Hollywood composers, take note"). Kobakov also scored Cold Blooded, a crime thriller that won the Audience Award at the 2012 Fantasia Film Festival.
The Husband, directed by Bruce McDonald is receiving critical acclaim at festivals worldwide and is set for a 2014 release.
Currently, you can hear Todor's brooding score to the Space/SyFy TV series Bitten which is now in it's second season.
A key player in Toronto's indie music scene, Todor has created transcendent string arrangements for the likes of Metric, Stars, Emily Haines, k-os, Dan Mangan, Lily Frost, Small Sins, Whitehorse and others. His recent collaboration was as orchestrator and conductor on Sarah Bareilles album, The Blessed Unrest, nominated for a Grammy this year – 'Album of the Year', running against fellow artists, Daft Punk, Macklemore & Lewis, Kendrick Lamar, & Taylor Swift.
Todor's solo piano album debut, Pop Music, was released in 2010 to glowing critical acclaim ("A piano stylist in the gorgeous, whimsical form of Erik Satie" – Globe and Mail). A modern take on classical form, Pop Music features collaborations with Emily Haines of Metric and Tunde Adebimpe of TV on the Radio. Todor's musical influences include Debussy, Amon Tobin and The Muppet Show.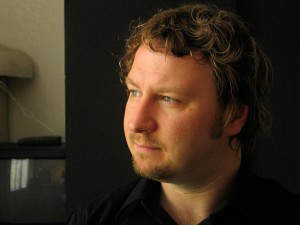 Steve London
Having studied composition and conducting with Canada's music elite, John Burge, Marjan Mozetich and Kristi Allik, Steve received a certificate of specialization from the world-renowned Scoring for Motion Pictures and Television program at the University of Southern California. The opportunity to study in L.A. with such composers as Elmer Bernstein, Jerry Goldsmith and Christopher Young was invaluable and integral to his development as a serious composer for film and television. He quickly went on to work as a score coordinator for Christopher Young.
Mr. London now lives and works in both Los Angeles and Toronto. He records regularly with European orchestras as a composer for the Munich-based SONOTON music library and has also written music for many feature films including: That Beautiful Somewhere starring Roy Dupuis and Jane MacGregor and Shallow Ground (Universal). His most recent comedy feature, Bank$tas, starring Laura Vandervoort, will see a theatrical release across the USA in November 2014 and his feature documentary, Once Upon a Crime: The Borrelli-Davis Conspiracy premiered at the Austin Film Festival in October 2014.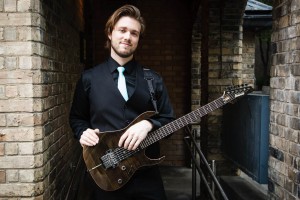 Joel Louiseize
Joel grew up in a peaceful bilingual community surrounded by the influence of nature and lakes. He believes that the connection with Mother Earth inspired his creative pursuit of the arts. He left the small town of Sturgeon Falls, Ontario, to pursue studies in audio engineering at The Recording Arts of Canada. The past summer had a great influence on him as he was awarded a grant from the provincial government to help with start-up costs with equipment and materials for the launch of his audio production work. The grant also included mentorship classes with industry professionals and various entrepreneurs. Joel is fortunate enough to have acquired a generous list of mentors, ranging from business consultants and marketing professionals to TV writers and music instructors. For the upcoming year, he aspires to participate in a mentorship with the SCGC before applying for a B.A undergrad in music to specialize in composition. In the future, he plans to work on film scores and to have creative input into the engineering component for his music. When he isn't working on music or the arts, Joel is most likely to have his head in books quenching his thirst for knowledge, and coffee, of course.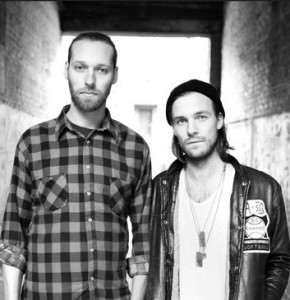 Menalon
Lodewijk Vos worked as the in-house composer for MTV, Comedy Central and Nickelodeon in Amsterdam before moving to Toronto to work as a freelance composer. He has worked out of San Francisco, New York City and studied with Tom Elmhurst (mixer of Adele, Amy Winehouse, The Black Keys) in Avignon, France.
Joseph Murray graduated with an Honours degree in Music from the University of Guelph where he focused his studies on Music Composition. Covering a wide range of musical styles including Classical, Jazz, Avant Garde, Electronic & Pop, this background allows him to adapt his skills to various projects.
Working together as Menalon, Lodewijk & Joseph have scored, produced, remixed, installed and performed on a wide variety of projects. Commercially, some of the companies they have worked with include: Google, HBO, MTV, Pepsi, Coca-Cola, Adidas, Roots, Advil & The Bay. They've scored award winning films that have screened internationally, including: The Weatherman & The Shadowboxer, No Contract, Portrait as a Random Act of Violence and the feature Documentary, The NY Pizza Confessions. The pair have worked on interactive episodes for ENDGAME and Rookie Blue as well as contributed songs to the hit TV series Boundless.
Menalon has also collaborated with some of their favourite Canadian artists including Shad, Cancer Bats, Stretch Orchestra and Little Scream. Recently they scored the feature films, Dirty Singles, The Intruders and Guidance as well as an interactive iPad storybook titled Weirdwood. 2014 was a particularly fruitful year for Menalon, they had 5 films premiering at the Toronto International Film Festival, one of which (The Weatherman & The Shadowboxer) won the award for Best Short Film.
Carole J. Paul
Trombonist, composer, arranger Carole Paul was born in Cleveland, Ohio. She studied at Baldwin Wallace College of Music, University of Hartford, emigrated to Toronto, Canada and, after becoming a citizen, joined the Navy Reserves as a musician. She was a student of Gordon E. Sweeney of the Toronto Symphony and performed chamber music, pit orchestra, solo stage band and almost every type of music that she could. Carole then began to study composition under Dr. Roman Toi and continues to do so.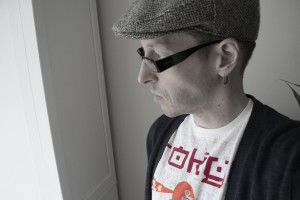 Shannon Penner
Shannon Penner is a composer and sound designer based in Toronto, Canada. He studied Audio Production/Engineering at Fanshawe College as well as Composition
for Film & TV through Berklee Online.
Some of the first projects that Shannon scored arose from his career as a professional animator. After starting off composing the music for the animated Facebook game Babies Everywhere, he then went on to compose the music and do some sound design work on the TVOKids early-learner animated series Hippothesis. Since then he has been involved in music and sound design on a number of short films (FISH, 169, Coffee Grinder, and Starboard & Stern) for local productions by Bad Canadian Pictures, Mountain Man Media, and Solis Animation as well as some development projects for Switch Animation.
Shannon is comfortable writing all types of scores from cinematic orchestral music to quirky indie or hard-hitting rock scores. As well as composing music for film and TV, Shannon writes and records ambient guitar/post-rock music under the moniker Orbit Over Luna.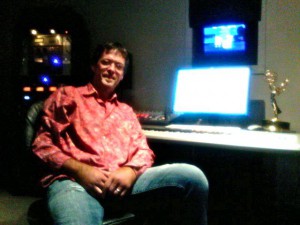 Anthony Vanderburgh
An Emmy Award-winning songwriter, composer and producer, Toronto-based Anthony Vanderburgh has been called upon for his hit-making skills by many well-known artists and production companies.
His co-production work with Dan Hill helped garner the Canadian songwriting legend a number of hit covers for artists like Celine Dion and The Backstreet Boys. Vanderburgh also helped launch the career of adult-contemporary singer Amy Sky. His work with Sky earned two Top 5 singles, one Top 10 and several SOCAN awards.
Vanderburgh has scored over 200 television episodes and has been recognized with numerous awards, including an Emmy for 6Teen's theme song, SOCAN's Top International Television Series and, more recently, an Alumni of Distinction from Humber College, where he sits on the Dean's advisory board.
His film work includes scoring and writing songs for Sony Wonder interactive DVD Secret of Pirate Island to featured songs in Care Bears Big Wish and MTV Films' boy-band satire 2gether.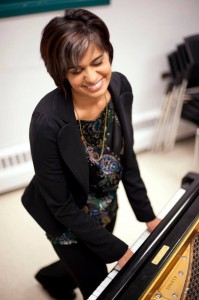 Jayla Damaris Weston
Jayla is an aspiring Canadian film scorer. She started her musical education twenty-three years ago and is thankful for the opportunity to perform and compose. Her interest in music has spanned several different genres, and continues to grow through artistic networking and her love for music. She has sketched time-matched scores for two small independent short films in Red Deer (2009) and Calgary (2012). Through the impeccable instruction at the University of Calgary, she was able to create and perform a plethora of academic music including conduction, telemedia music, digital and computerized pieces, found-sound/soundscapes. She also used software that included Noteability, Finale, Sibelius, Digital Performer, Logic Pro and ProTools 7 (among others). She wrote acoustic scores for soloists and small ensembles for three years under the tutelage of Allan Gordon Bell, C.M. Jayla's acoustic scores range from a quartal-based woodwind trio to a non-pitched percussion ensemble piece to a solo piano piece written using a matrix.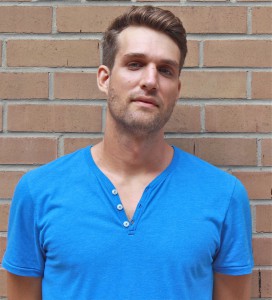 Timon Wientzek
Timon graduated top of his class from The Audio Recording Academy in 2008 and has been composing music and designing sound for film, TV and commercials ever since. Whether it's for film, documentary or TV, he loves making emotions and feelings come alive through music and sound.
Some of his main professional achievements include composing television commercials that have appeared throughout North America, having his music in various TLC, MUCH and National Geographic programs and composing a Kids series for TVO. In his spare time he also works as a musician on various projects and as an engineer and producer for bands and artists.
Full list of new members:
David Arcus
Sean Baillie
Dillon Baldassero
Paul Barton
Jordan Murray Beardsley
Lauren Best
Laura Bidner
Kamel Bushnaq
Carole Paul
Matthew Chung
Chris Coleman
Melina Coolen
Stephanie Copeland
Jana Foley
Ben Fox
Brian Gair
Marc Ganetakos
Elizabeth Hannan
Todd Hayen
Andrew Haym
Jordan Holt
Paul Intson
David Irvine
Michelle Irving
Douglas Johnson
Jeff Johnston
Jonathan Karkar
Paul Kehayas
Renee Lavictoire
Steve London
Joel Louiseize
Pieteke MacMahon
Alexander Mann
Delphine Measroch
Julia Mermelstein
Sandy Morris
Merewenn Nero
Ben Newey
Ricardo Ochoa
Shannon Penner
Shawn Rompre
Max Sandler
Constance Smith
Marc Stoeckle
Jeff Suddaby
Jean Tejkel
Edo Van Breemen
Anthony Vanderburgh
Lise Vaugeois
James Watkins
Jayla Weston
Timon Wientzek
James Zhang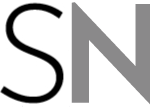 MEMBER NEWS
Compiled by Janal Bechthold

APPEARANCES
CFC Slaight Music Residency:
Mychael Danna chairs the film composer stream of the Slaight Music Residency. Darren Fung is program coordinator, with the following composers appearing as panelists and industry experts:
Lesley Barber, Janal Bechthold, Robert Carli, Marvin Dolgay, Adrian Ellis, Craig McConnell, Jeff Morrow, Joseph Murray, Neil Parfitt, Yuri Sazanoff, Tom Third, Lodewijk Vos, and Ari Wise.
Toronto International Film Festival: Adrian Ellis appeared on behalf of the Screen Composers Guild of Canada as one of the "Canadian Industry Advisors" at TIFF's Short Cuts Connections program.
Toronto Ravel:
John Herberman led the inaugural orchestration study group in the study of Ravel's ballet Daphnis and Chloe with special guest Ron Jones.
AWARDS
Billboard/ Hollywood Reporter: Canadian composer and honorary SCGC member Howard Shore is to receive the Maestro Award at the upcoming Billboard/Hollywood Reporter Film & TV Conference in Los Angeles.
CFC Slaight Music Residency:
David Arcus, Ben Fox, and Michelle Osis have been selected as the 2014 composer residents.
SOCAN Foundation Awards for Young Audio-Visual Composers:
Congratulations to the 2014 winners which include Emily Klassen (1st prize, musical theme) Separation Anxiety, Erica Procunier (3rd prize, musical theme) Fist Plus Face, Josh Cruddas (3rd prize, fiction) Mr. Monster, and Erica Procunier (2nd prize, non-fiction) Avalanche.
SCREENINGS
FILM FESTIVALS
Boston Palestine Film Festival
Lamma Bada Yatathanna: Suad Bushnaq
Fantasia Festival, Montreal
The Drownsman and Ejecta: Steph Copland
Festivalul International de Film Comedy Cluj, Romania
A Brand New You: Tristan Capacchione
Highway 61 Film Festival, Minnesota
A Brand New You: Tristan Capacchione –
Won the jury prize for Best Feature Comedy
Ottawa International Film Festival
Last Dance on the Main: Tristan Capacchione
Toronto International Film Festival
Bang, Bang Baby: Darren Fung, David Wall, Andrew Lauzon – City of Toronto's Best Canadian First Feature Film Award
Toronto International Film Festival
Day 40: Joseph Murray and Lodewijk Vos
Toronto International Film Festival
Guidance: Joseph Murray and Lodewijk Vos
Vancouver International Film Festival
A Different Drummer: Celebrating Ecentrics: Geoff Bennett, Ben Johannesen, and Long Hai
Vancouver International Film Festival
Black Fly: Michael Neilson
Vancouver International Film Festival
Day 40: Joseph Murray and Lodewijk Vos
Vancouver International Film Festival
What Doesn't Kill You: Joseph Murray and Lodewijk Vos, with Matthew O'Halloran
CBC Daybreak
Member Maxime Goulet featured on the CBC show Daybreak in Montreal
highlighting video game symphonic scores- clip below:
http://www.cbc.ca/player/AudioMobile/Daybreak%2BMontreal/ID/2585262064/

TELEVISION PREMIERES
Border Security Season 3 (Global, NatGeo) Greg Fisher and Derek Treffry
Castle Season 7 (ABC) Rob Duncan
CFL (TSN) Adrian Ellis, theme arrangement
Dracula (NBC) Trevor Morris
Hockey Night in Canada (Rogers) John Herberman, theme arrangement
International Hockey (TSN) Adrian Ellis
Murdoch Mysteries Season 8 (CBC) Rob Carli
Rush (USA Network) Robert Duncan
Tales from the Organ Trade (History) John Welsman
Max & Shred (Nickelodeon/YTV) Craig McConnell and Justin Forsley

THEATRICAL RELEASE
Dr. Cabbie (eONe) Ken Worth, Igor Vrabac with Yann Simhon
The Scarehouse (Gavin Booth) Adrian Ellis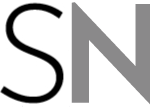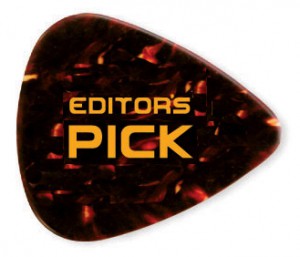 Editor's Pick
An interview with Harry Gregson-Williams where he discusses skills development, the scoring process, and how he got his start in the business.
Link: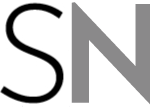 *********************
Spotting Notes:
Craig McConnell: Editor
Nicholas Stirling: Layout, Web
Admin: Tonya Dedrick