Spotting Notes Fall 2015

---

View from the Podium


by John Welsman
This being my first "View From The Podium," I am wondering where to start. Hmmm. I'll begin with my day today …
"The wisdom of hindsight is hard to beat" I read this morning in an article by The Globe & Mail's Jeffrey Simpson, and it resonated. I'm not sure why, but I immediately thought how marvelous it would be if we could see into the future, see what the business and artistic climate will be like. Armed with that knowledge, we can then focus our energies appropriately today in order to fortify the place scored music holds in our culture and protect its value.
Then I thought of a little trick I have often used while writing. Have you ever had the experience of toiling away on a score, thinking it's pretty solid, only to find that when the director or producer arrives to listen, when they're right there in the room with you, you suddenly hear all the moments of weakness in the music so clearly — whether they comment on them or not? Well, my trick is to spend at least one pass of each section of the score in a focussed "objective" listening mode by imagining that the director is there with me. When it works, I can hear the faults and fix them before the director actually arrives.
What put me in mind of this trick? Well … as I begin in my role as president of the SCGC, my goal would be to get out in front of the important and troubling issues that confront us, to try to imagine what's coming by reading the wind and watching for the signs. That way we could envision what our future reality might be, so we can focus accordingly now.
I like that great Wayne Gretzky quote about skating to where the puck is going to be, not where it's been. I know I'm echoing Marvin Dolgay, who's referred to this before. It requires looking and thinking ahead at all times, being alert to what's happening around us and ready to respond quickly when it counts. In our business, it means being a little more aware of what's going on around us than our day-to-day composing might actually require – watching and following industry trends.
I would like to challenge our new Board of Directors to continue to think in these terms. And I would like to encourage all our members to take a little more ownership of their livelihoods not only by looking to the future, but by taking the collective view. Glenn Morley always says "a rising tide lifts all boats" and I believe that too. We should all be contributing to the rising tide. Get engaged, join in our community endeavours, and work with us to improve the situation for us all. We'll all benefit, yes, but more importantly, you'll benefit.
On behalf of all our members, I want to take this opportunity to offer sincere gratitude to our outgoing president, Marvin Dolgay, for guiding the SCGC so ably these past years. And I'd like to thank the many Board members, back again for this next term, who've worked so hard for our Guild. Their commitment to continue with the real work of the SCGC is a constant inspiration to me, and one of the main reasons I've felt confident that I could step into this position and try on the big shoes.
So let's get started. What do you know for sure?



Composers as Filmmakers


by Collin Ankerson
Film composers and directors/producers often express difficulty in finding a common language with which to communicate during the scoring process. This was illustrated by an October 3rd posting to the SCGC discussion list titled, "Filmmaker Says, Composer Does." The main topic of the thread was the idea of creating a reference sheet of common translations from filmmaker's requests to composer's solutions.
Several guild members contributed to the discussion with their thoughts on this idea and on professional communication in general. After reading the thread, I wondered if, instead of developing a quick way to change filmmaking language into musical language, it isn't more valuable to think of ourselves as filmmakers. Inherent in the role of the film composer is the impetus to make ourselves conversant in the language of film by building our knowledge of filmmaking techniques, film criticism, and film history. That is not to say that we abandon our training as musicians, but rather that we act as filmmakers specialized in music, much as a cinematographer is a filmmaker specialized in photography.
In 2013, the SCGC commissioned a baseline study with the objectives to "document the professional environment of screen composers in Canada and to provide a baseline against which subsequent studies may be measured." In chapter 5, the study finds that "the most significant challenges to business growth, as identified by screen composers themselves, are the value given by clients to screen composing and the level of demand for services." These two factors may appear to be out of our control as individual composers. However, I believe that the devaluation of screen composing is linked to the difficulty expressed in communication.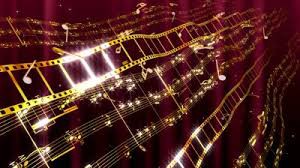 Richard Bellis, a regular contributor to the guild discussion list, addressed this idea in the "yes-man vs. expert" part of his talk given in Vancouver last year. If composers are to succeed in communication and collaboration with directors during the scoring process, we need to act as experts. This is where the filmmaker-says-composer-does model breaks down: it keeps the level of the conversation at expert (composer as musical expert/director as filmmaking expert) vs. non-expert (director with limited musical knowledge/composer with limited filmmaking knowledge). If we see this from the director`s perspective, it is easier to understand why the declining value of our services has been identified as the number one barrier to growth. There are a lot of people who can write music based on few instructions (yes-man), but the truly valuable collaborator is the composer who understands and controls the dramatic application of the score (expert).

So what can we do, in practical terms, to act as experts? First, we can consider the various functions of film music before we begin scoring a scene. I've found that composers often default to an emotional function for their music and choose to speak with the director in emotional terms. Is the scene sad, joyful, disappointed, scary, etc.? A skilled filmmaker is a master of adjustment, constantly balancing storytelling, subtext, emotion, and point of view. A director might be looking for music to accomplish a cognitive, perceptual, or narrative function instead of or in addition to an emotional one. By being mindful about how our music functions in the fabric of the film as a whole, we begin to think more like a director, opening new avenues for professional conversations.
Another way we can improve communication is by studying the filmmaking process from the perspectives of directors, editors, cinematographers, actors, critics, theorists, etc. As composers, we're approaching the film in the late stages of its completion. The more we understand and recognize the filmmaking techniques utilized by the other creative departments, the better equipped we are to create a score that integrates with their work. Developing a keen analytical eye can help in identifying the director's intentions and planning musical ideas before a single note is written. As we improve our understanding of film as an art form, we lower our chances of being involved in confusing, difficult communication.
It should be said that we all have our own ways of approaching film composition and communication with directors. What works for some may not work for others. I also recognize that this type of rigorous engagement with a film and of expert level communication with a director is not always available, or even possible, for many of the projects offered to us. Even so, building our knowledge can only serve to raise the profile of our community and increase the value of our services as film composers.
Here are some resources that I have found interesting and useful:

The Conversations: Walter Murch and the Art of Editing Film – A fascinating look at the art of film and sound editing from the mind of a unique talent.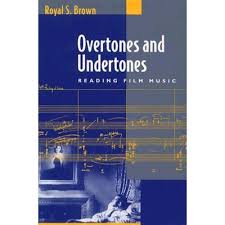 Overtones and Undertones: Reading Film Music – A bit dated now, but still a great overview of the scholarly approach to film music.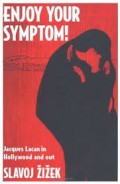 Enjoy Your Symptom! And The Pervert's Guide To Cinema – Philosopher Slavoj Zizek explains Lacanian psychoanalysis through examples spanning many decades of film.

The Hollywood Reporter Roundtable Series – Discussions with top directors, producers, cinematographers, actors, actresses, and composers.
The 2015 Film Music Festival – Krakow, Poland
by Kristjan Bergey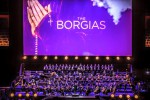 This past May, I had the pleasure of attending the 2015 Film Music Festival ("FMF") in Krakow, Poland. I had entered the Young Talent Award film scoring competition, where I was tasked with scoring a battle scene from The Borgias that was 2 minutes and 30 seconds long. The piece had to be written exclusively for live orchestra. It intrigued me that the two deliverables were a video file, with the mock-up synced up with the video and mixed with dialog and effects, as well as a pdf of the score for orchestra, Mahler-esque in size. It was a ton of fun to work on.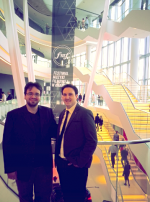 My second-place finish landed me an invite to Krakow for a week to attend the festival. A week dedicated to the appreciation of film music. Awesome. In particular, I was a participant in four days of workshops aimed specifically at the emerging generation of young composers. The topics included understanding the filmmaking process in a variety of world markets, scoring specifically for television shows, writing for online libraries, and a variety of panels where established veterans from around the world (especially Los Angeles and London) discussed hot industry topics. These panelists included composers Stephen Warbeck, Elliot Goldenthal, John Lunn, Daniel Licht, Jeff Beal, Ramin Djawadi, Trevor Morris, and Atli Orvarsson. As well there were publicists, agents, managers, sound engineers, record label executives, and educators. It was an almost overwhelming, steady stream of good advice and noteworthy anecdotes.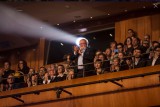 Another highlight was spending a day at the Penderecki Centre for Music, a state-of- the-art recording facility, where I worked with the legendary Nick Wollage from Air Studios to record a brass quintet arrangement of my composition. Super fun times.

My welcome package included tickets to the nightly concerts, each of which featured a fantastic orchestra performing a variety of works from around the globe, with film music as the common thread. Most of the film pieces were played along with the picture itself. Goldenthal and music from Shakespeare were featured one night; Penderecki and Polish cinema another. As well, there was music from video games, Giacchino's score for Star Trek performed live in sync with the film itself, and perhaps the most anticipated concert of the week, the International TV Series Gala. This gala, which took place in an arena accommodating 15,000 guests, had been sold out weeks in advance. (They love their film music in Krakow!) It featured suites of music composed by the aforementioned composers, who were in town for the festival. Each of these composers either conducted their respective suites or joined in with the orchestra as performers.
Antonio Di Iorio, my new friend from Italy and fellow competitor, enjoyed the huge perk of having won first place, and therefore being witness as Diego Navarro conducted this fantastic orchestra as they performed his winning composition. I couldn't believe the enthusiasm of the audience. The concert ran over 3 1/2 hours, and the audience never seemed to tire, nor did its numbers dwindle. Leafs fans barely make it to the 3rd period!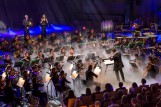 What an incredible week. These guys take their appreciation of film music seriously. And of course I would be remiss not to comment on the beauty of the city and its culture. If you find yourself with an opportunity to visit Krakow, take it. You won't regret it. Its buildings escaped the wars of the last century relatively unscathed, so there's an air about it that is distinctly unique. From what I understand, there are many, many festivals throughout the year in Krakow, so it seems like anytime is a good time to visit. There's always something interesting being celebrated.
That being said, go during the film music festival. It's a week of being surrounded by people who love film music, talking film music, listening to film music performed live, meeting and chatting with some of the world's finest composers for TV and film. Where else can you experience that? (Aside from the Guild, of course) Needless to say, I was a kid in a candy shop.
Approaches to Scoring: Historical and Period Films


by Collin Ankerson
Historical films have a rich history dating back to the silent era. Films like D.W. Griffith's Intolerance, Carl Theodor Dreyer's The Passion of Joan of Arc, and Cecil B. Demille's The Ten Commandments were crucial to the development of cinema as an art form capable of transcending time and place. These films allow us to form intimate, emotional connections with people and places of the past, and this power has allowed the tradition of historical films to endure into the modern era.
Period films are often epic in scope and style and depict stories that are firmly rooted in our culture. This presents several unique challenges for the composer. How are we to write music that accompanies the conquests of Alexander the Great, the horrors of WWII, or the struggles of Martin Luther King Jr.? When scoring Ben-Hur, Miklos Rosza met this challenge by conducting research into the Greek and Roman music of the film's setting to give his score an archaic sound, lending authenticity to the realism of the film. Yet music, (especially non-diegetic music), even if it is historically accurate, is often one of the most unrealistic components of a film. With other departments (make-up, production design, wardrobe etc.) so clearly defining the period setting, perhaps the score can be used to engage other aspects of the story.
Roman Polanski's 1974 film, Chinatown, is set in Los Angeles in 1937 and features a layered noir story in which a private detective hired to investigate an adultery case uncovers a major conspiracy. Jerry Goldsmith was brought in as a late replacement and scored the film in ten days. Robert Evans, the producer, was interested in a score that reflected the film's period, but Goldsmith did not agree. Discussing the film in an interview, Goldsmith stated, "You see that [the historical period] on the screen. Why should I do that in the underscore? You feel in the thirties, tragedy the same way as you feel it today. So, emotions are timeless."

Goldsmith's score features an unusual ensemble of four pianos, four harps, strings, solo trumpet, and two percussionists, and evokes feelings of loneliness, confusion, and danger. Goldsmith's choice — to react to what Jack Nicholson's character, Jake Gittes, is feeling as he watches strange events unfold — is part of what has made this score such a noir classic. By creating subjective music from Gittes's point of view, Goldsmith allows the audience to empathize with the character and draws us into the narrative frame of the film, connecting us very strongly with the period by way of the character's immersion in it.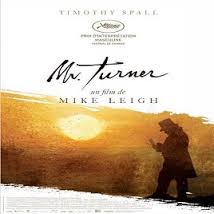 Mike Leigh's 2014 film, Mr. Turner, is a biographical film about the great 19th century British painter, J.M.W. Turner. The score was composed by Leigh's long-time collaborator Gary Yershon. When Leigh and Yershon first met to discuss the film, Leigh insisted that he did not want "faux or pastiche period music." Leigh continued, "We'd been very meticulous in the look and the detail of the film in its period accuracy, but the music, the score, should somehow be a voice that comes from a different place. It should somehow be an expression of the essence of Turner's painting in some way."
Yershon's score features a small chamber ensemble of strings, winds, and harp. The music has a hazy, out-of-focus quality in its blend of unique timbres and lack of narrative focus that is similar in many ways to Turner's abstract paintings. Yershon said, "It's more a question of a score which sits at an angle, an oblique angle, with the films, but also sympathetically. And just allows the audience to have a slightly broader perspective." Yershon's score for Mr. Turner has less of a direct subjective connection to the film's main character than Goldsmith's score for Chinatown, but it shares in its indirect way of drawing the audience into the period.
Historical films offer many interesting opportunities for the composer to connect the audience with the past and to highlight our similarities with those who have come before us. Sometimes the music of the past might be more familiar than expected.
Links:
Jerry Goldsmith discussing Chinatown:

Chinatown:

Mr. Turner:

NPR article on Gary Yershon's score for Mr. Turner:
http://www.npr.org/2015/02/22/387239255/to-set-the-mood-in-period-drama-a-composer-paints-around-the-emotions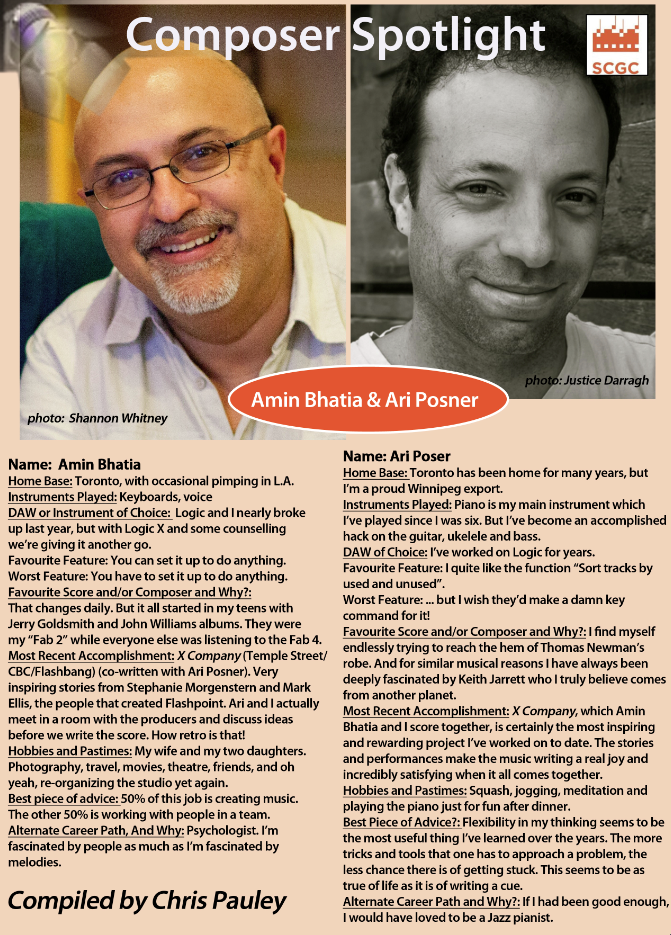 MEMBER NEWS
Compiled by Janal Bechthold
APPEARANCES
CFC Slaight Music Residency: Mychael Danna chairs the film composer stream of the Slaight Music Residency. Darren Fung is program coordinator for the annual bootcamp, which is two weeks of intensive learning with panel discussions and studio visits. The following SCGC composers appeared as panelists and industry experts: TBA
San Diego Comic Con: FM Le Sieur appeared on CW3 panel "Behind the Music"
Society of Composers and Lyricists: Trevor Morris hosted a masterclass for SCL members and discussed his writing studio, technology, and work flow.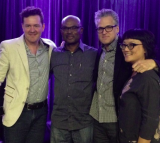 Toronto International Film Festival: The Screen Composers Guild of Canada presented a panel discussion in conjunction with TIFF "Industry Dialogues: Original Score – When Music Can Make or Break Your Film". Adrian Ellis moderated the panel featuring the creative team from documentary The Ninth Floor including SCGC composer Brent Belke, producer Selwyn Jones, and director Mina Shum.
Toronto Ravel:
John Herberman and Rob Carli presented during the September Score Study
AWARDS
CFC Slaight Music Residency:
Members Emily Klassen and Dillon Baldassero have been selected to participate as this years residents. The other residents, Armen Bazarian, Ava Kibalian, Casey Manierka-Quaile, and Lisa Conway, are new SCGC members and we welcome them!
Directors Guild of Canada Awards:
Best Sound Editing: Television Series – "Vikings"
Yuri Gorbachow, music editor
Primetime Emmy Awards:
Nomination for Outstanding Music Composition for a Series – "Tyrant"
Mychael Danna (co-composer with Jeff Danna)
Nomination for Outstanding Original Main Title Theme Music – "Tyrant"
Mychael Danna (co-composer with Jeff Danna)
SOCAN Awards:
Domestic Animated TV Music Award
Ari Posner (with Ian LeFeuvre and Chris Tait) "Johnny Test"
Domestic TV Music Award – Fiction
Robert Carli "Murdoch Mysteries"
SOCAN Foundation Awards for Young Audio-Visual Composers:
Best Original Score: Fiction
First Prize – Spencer Creaghan, "Lola"
SOCAN No. 1 Award for a Feature Film: San Andreas with contributions by Neil Parfitt
SCREENINGS

Atlantic Film Festival
Brent Belke – "Ninth Floor"
Chris Pauley – "Sleeping Beauty"
Jeff Toyne – "How To Plan an Orgy In a Small Town"
Josh Cruddas – "A Way To Go"
Josh Cruddas – "Behind You"
Josh Cruddas – "Don't Forget to Step"
Calgary International Film Festival
Tristan Capacchione – "Divorce Photographer" (project of the National Screen Institute Short Drama Prize)
Jeff Toyne – "How To Plan an Orgy In a Small Town"
Cinefest Sudbury International Film Festival
Jeff Toyne – "How To Plan an Orgy In a Small Town"
Edmonton International Film Festival
Jeff Toyne – "How To Plan an Orgy In a Small Town"
Festival des films du monde de Montreal
Ray Fabi – "The Union"
Hoboken International Film Festival
Ray Fabi – "The Union" *Audience Award
Southhampton International Film Festival
Janal Bechthold – "Reinventing the Reel"
Toronto Independent Film Festival
Janal Bechthold – "Reinventing the Reel" *Best LGBT film
Toronto International Film Festival
Adam White & David Wall – "This Changes Everything"
Brent Belke – "Ninth Floor"
Ben Fox – "Boxing"
Ben Fox – "Never Steady, Never Still"
Chris Thornborrow – "Sleeping Giant"
David Arcus – "Fire Song"
Howard Shore – "Spotlight"
Mark Korven – "The Witch"
Mark Korven – "Guantanamo's Child: Omar Khadr"
Phil Strong (sound) – "Casualties of Modernity"
Tom Third – "Dredger"
Vancouver International Film Festival
Adam White & David Wall – "This Changes Everything"
Brent Belke – "Ninth Floor"
Ken Myhr & Mark Korven – "Tricks on the Dead"
John Welsman – "Painted Land: In Search of the Group of Seven"
THEATRICAL RELEASE
Adam White & David Wall – "This Changes Everything" released in Canadian Theatres
Darren Fung – "Bang Bang Baby" released in select Canadian Theatres
TELEVISION PREMIERES
Adam White & Dave Wall – "Chef in Your Ear", Food Network Canada
Brent Belke – "Love on the Air", Hallmark USA
Brent Belke (with Craig Northey) – "The Unauthorized Full House", Lifetime USA
Greg Fisher & Derek Treffry – "Mega Speed" Season 2, Discovery
Janal Bechthold, Javed Ali – "Les bons, les méchants et la bicyclette", Radio Canada
Craig McConnell – "Max & Shred" Season 2, YTV
Jeff Toyne – "Rogue" Season 3, Direct TV
Jihwoan Ahn – "Apocalypse Neanderthal", History Canada
Steffan Andrews – "Littlest Petshop" Season 4
OTHER RELEASES AND NEWS
Andrew Lauzon (with Rayna) – "Here I Go Again" was placed into a video by the Toronto Zoo by music supervisor, and SCGC member, Caron Nightingale.
Evelyn Datl – additional music on "Beauty and the Beast" placed by music supervisor, and SCGC member, Caron Nightingale.
Janal Bechthold – music and sound design for "The Rival Books of Aster" iPad game, released on iTunes.
Steph Kowal – composed music for the "Fort York Virtual Reality Experience", Fort York National Historic Site
Suad Bushnaq – "Ghadan" World Premiere, Syrian Expat Philharmonic Orchestra, Germany
Dillion Baldassero – arranged transcriptions of classic and current film music for the Devah Quartet performed at the ACTRA /Hang Loose Media party at TIFF15.
SCGC Member Recognition
The Screen Composers Guild of Canada is a vibrant community of established and emerging composers that share ideas, provide support to one another and advocate on behalf of our sector. We'd like to welcome our newest members, as well as acknowledge those who have reached 5 and 10 year membership milestones!
NEW MEMBERS 2015

Jina Anika, Kieran Anson – Cartwright, Murray Atkinson, Samuel Bisson, Rose Bolton, Brian Case, Lana Chacra, Spencer Creaghan, Adam Daudrich, Matthew Davis, Patrick Delle Rose, Ben Euerby, Rebecca Everett, Jen Gorman, Dylan Green, John Hagley, Jason Hogan, Thomas Hoy, Sebastian Hugeneck, Michael Hurwitz, Douglas Johnson, Marko Koumoulas, Tim Levans, Mary Mendoza, Graham Miller
Finn Mertins-Kirkwood, Peter Mozarowski, Krista Muir, Ethan Myers, Chris Noble, Pablosky Rosales, Daniel Salvagna, Peter Schroeder, Donovan Seidle, Toby Sherriff, Gagan Singh, Rohan Staton, Daniel Sykora, Benjamin Taylor, Glen Tollington
5 YEARS PLUS
Bret Menezes, Duane Andrews, Erica Procunier, J.Gary Sill, Maxime Goulet, Michael Wilson,
Russell Broom, Tristan Capacchione, Vince Mai, Andrew Lauzon, Asif Illyas, David Ramos, Don Armstrong, Donald Macdonald, Erik Olson, Etienne Nadeau-plamondon, Michael Ella,
Paul (hong) Jun, Richard Bruton, Simon Poole, Steve Lehmann, Sylvain Vallee, Carrie Armitage, Curtis Blakely, Mike Zebik, Alec Harrison, Anita Lubosch, Beau Shiminsky,
Carl Vaudrin, Craig McConnell, Dane Deviller, Dave Coleman, Jamie Shields, Joel Silver,
Judith Gruber Stitzer, Lukas Pearse, Robert Lypka, Tom Third, Adam White, Dave Chick, David Federman, Harrison Lee, Igor Correia, Jihwoan Ahn, Mauro Bellotto, Miho Hongo,
Murray Fleming, Richard Evans, Ryan Latham, Simon Miminis, Vikas Kohli
10 YEARS PLUS
Claire Lawrence, Hal Foxton Beckett, John Sereda, Peter Measroch, Peter Mundinger, Aaron Bales, Alfred Pruski, Amin Bhatia, Angelo Oddi, Ari Posner, Ari Wise, Bill Skolnik, Bruce Fowler, Carl Lenox, Caron Nightingale, Cathy Nosaty, Charlie Finlay, Chris Ainscough, Christopher Nickel, Clandro Cautillo, Darren Fung, David Carey Clarke, Dennis Burke, Doug Wilde, Doug Blackley, Edward Henderson, Elizabeth Baird, Eric Cadesky, Evelyn Stroobach, Gaetan Essiambre, Gary Koftinoff Geoff Bennett George Botly, Gia Ionesco, Glenn Morley, Graeme Coleman, Graig Robertson, Janal Bechthold, Jay Semko, Jerome McPeek,
John Herberman, John Welsman, John Sievert, Katya Pine, Ken Myhr, Ken Worth,
Kevork Andonian, Kong Kie Njo, Lawrence Shragge, Leon Aronson, Lou Natale,
Lou Pomanti, Luc Arsenault, Maribeth Solomon, Mark Korven, Martin Deller, Martin Gotfrit, Marty Simon, Marvin Dolgay, Meiro Stamm, Michael Freedman, Michael Welsman,
Michael Creber, Michael Berec, Michael Plowman, Michel Cusson, Micky Erbe Mike, Shields, Nicholas Stirling, Nicholas Schnier, Nick Dyer, Oskar John Pruski, Paul Hoffert,
Paul Novotny, Peter Allen Peter Warnica, Phil Strong, Raymond C. Fabi, Rick Kardonne, Rob Carli, Robert Buckley, Robert Duncan, Russell Walker, Schaun Tozer,
Scott Macmillan, Serge Cote, Simon Leclerc, Simon Kendall, Terry Frewer, Todd Booth, Victor Davies, Walter Rathie, Yuri Gorbachow, Yuri Sazonoff, Derek Treffry, Evelyne Datl, Greg Fisher, Jacek Sobieraj, Jeff Toyne, Lesley Barber, Paul Michael Thomas, Brent Belke, Chris Pauley, David Krain, Michael Neilson Shawn Ferris, William Runge, Adrian Ellis,
John Rowley, Marius Masalar, Martin Foster, Steffan Andrews
Editor's Pick
In June of 2015, the screen composing community lost one of its leading lights, James Horner, who had achieved widespread recognition for his iconic scores for films such as Titanic and Aliens. Here, in a Ted Talk from 2005, Horner talks about the unique collaborative challenges faced by film composers.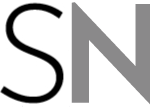 *********************
Spotting Notes:
Craig McConnell: Editor
Nicholas Stirling: Layout, Web
Admin: Tonya Dedrick