//= Titles\title(); ?>
The SCGC Presents:
TV Scoring Seminar
With
Composer Daryl Bennett
 and
Writer/Producer Damon Vignale
November 12th and 26th, 2019, 6:30 p.m.
At the Canadian Music Centre, Vancouver B.C.
Join the SCGC for an in-depth look at the spotting and scoring process for dramatic and episodic television with composer Daryl Bennett and writer/producer Damon Vignale. In this two-part seminar series, we discuss, dissect, and ultimately score select scenes from the recent City TV police drama "The Murders". Having scored and created (respectively) the series, Daryl and Damon provide first-hand insight into the creative process of capturing drama and narrative with music.
This seminar series is open to both participants and auditors. In part 1, participants will select and spot a scene from "The Murders". In part 2, participants will have the opportunity to present their cues, while Daryl and Damon provide feedback and analysis. In both parts, auditors are welcome to attend and participate in discussion.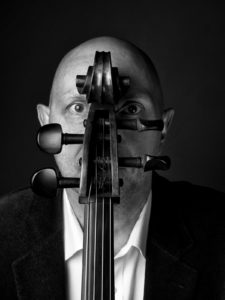 Daryl Bennett has been composing award winning scores for film and television for over 30 years. Credits include The Murders starring Jessica Lucas for City TV, The Connected Universe (narrated by Sir Patrick Stewart), The Exhibition (Emmy Award winner, Canadian Screen Award Winner), IRL the Series, Lost Solace, The Michael Lisping Story, Nash- The Documentary, The Vetala, Kids In Jail, Voyage of the Unicorn, Outer Limits, Higher Ground, Police Academy the Series, and First Wave, among many others. He has won four Leo awards and been nominated for a Gemini, a Canadian Screen Award, a Genie, and two Grammys. Bennett's career includes experience as a film composer, film editor, and sound designer. He has worked on numerous feature films, television productions, documentaries, web productions, commercials, and corporate videos.
As a drummer, cellist, and recording artist, Bennett's success has enabled him to work with a wide range of artists and producers such as Ray Charles, David Foster, Andrae Crouch, Celine Dion, Kenny Rogers, Kenny G, Kenny Loggins, Powder Blues, and many more. He has also enjoyed numerous collaborations as a music producer and songwriter earning a Grammy nomination for Best Pop/Contemporary Gospel Album with Andrae Crouch.
In the span of his career, he has produced hundreds of hours of broadcast audio mixes and sound tracks.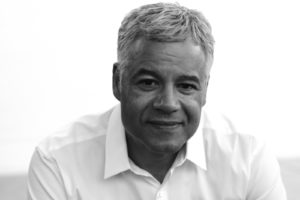 Damon Vignale is a writer, producer, and award winning director. His debut documentary film The Exhibition won the PBS Frontline Award for Journalism, and was the recipient of a 2014 International Emmy Award. As a writer and producer, Vignale's television credits include CTV's homicide series Motive, Bravo's character-driven cop drama 19-2, and the acclaimed drama series Blackstone. More recently Vignale has written on The Bletchley Circle: San Francisco, and served as creator and showrunner of City TV's The Murders.
Reserve your spot now!
To purchase a Participant ticket click here
To purchase an Auditor ticket click here