Canadian Screen Music Awards Sponsorship 2023

The SCGC is now booking sponsors for the second Canadian Screen Music Awards. We are excited to present this year's awards in the Fall of 2023.  We will be returning to the El Mocambo in Toronto & will also be live streamed nationally. We will announce 10 awards in a variety of categories that recognize the fantastic contribution of score to picture. 
We have four sponsorship levels available and information about those levels are included in this document.
We are also open to customizing a package for you and can prepare a proposal within your budget.  
Product donation towards our raffle is also welcome and we can modify a package to include the value of the product.
Receive a 10% off EARLY BIRD incentive for sponsors who sign on by April 30th!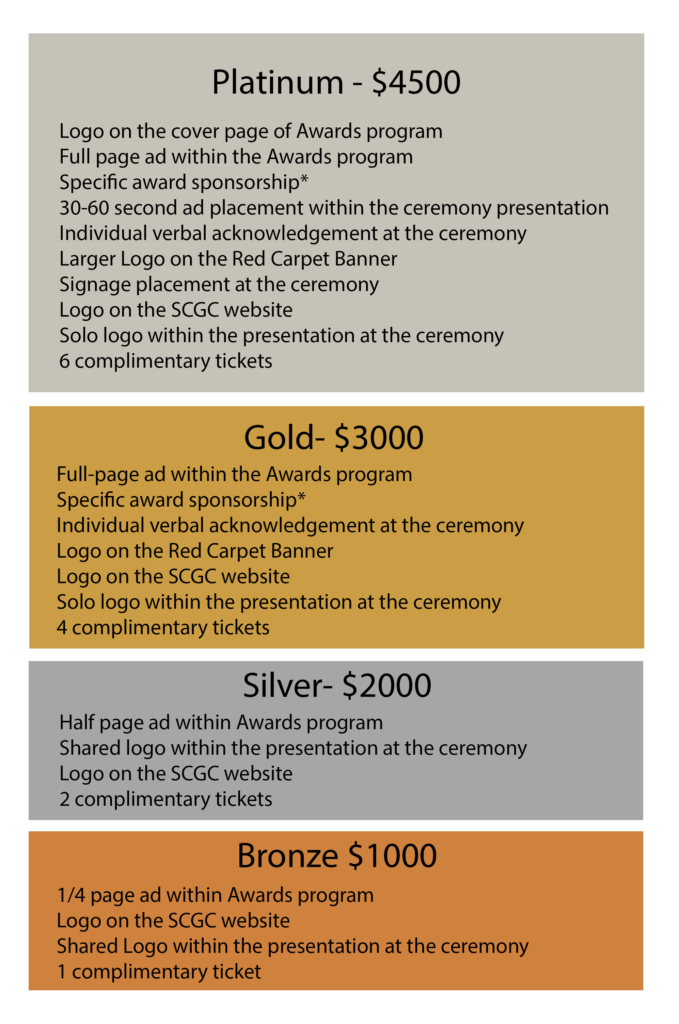 *there are a limited number of sponsored awards.