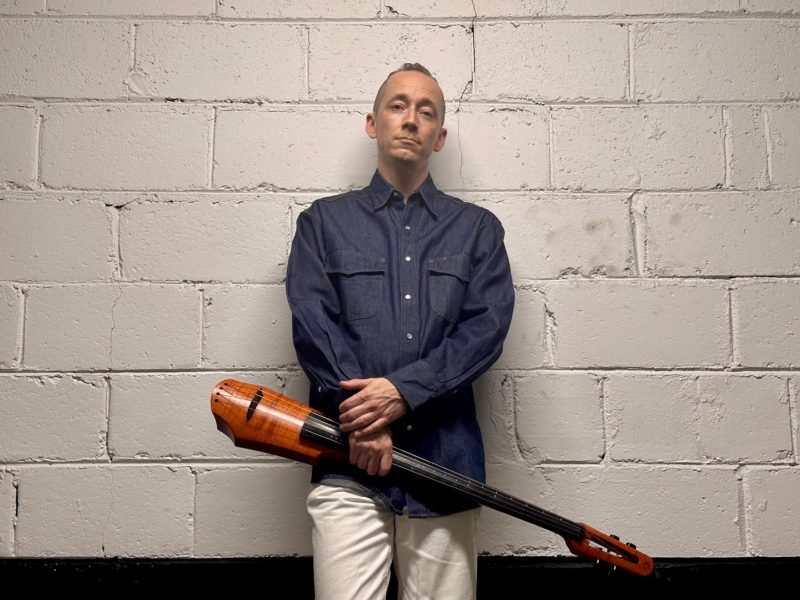 326-99 Dowling Ave
TORONTO, ON
Tel. 416 885 6187
Michael Peter Olsen
Michael Peter Olsen is a film composer, cellist, music producer and Grammy nominated songwriter known for his work with Drake, Arcade Fire, Ed Sheeran, Hidden Cameras, Sharon Van Etten and ZOON among many others.

Michael attended the Canadian Film Center's Slaight music lab in 2014, inspiring him to move his focus to music for picture. He has written and recorded music on a number of shorts and small features, animated and live action kids shows, and a several Canadian network TV shows, most notably scoring the CBC limited series "4 in the Morning" with composer Ben Fox .

Since 2020 Michael has been concentrating on developing his own "Post-Cello" sound concept of heavily altered electric cello textures. This led to a signing with Toronto taste making label Hand Drawn Dracula as a solo project and releasing the full length record "Yearning Flow" with a number of singles and videos. Michael will be releasing his next full length October of 2023 entitled "Narrative of a Nervous System" and will be further developing his visual and thematic concepts for his solo music persona. Michael also is a full time touring member of ZOON giving him more ways to integrate his sound concepts into recorded and live performance.

Recently Michael has joined the team of film composers and musical artists Electric Youth, and to start has contributed score and performance to the feature film "North of Normal" directed by Carly Stone which premiered at TIFF 2022.

EXPERIENCE / ABILITIES
Action, Animation, Children, Comedy, Commercials, Documentary, Drama, Experimental, Horror, Musical/Opera/Dance, Science Fiction, Series - Episodic, Series - Mini
PROFESSIONAL ROLES
Arranger, Composer, Lyricist, Music Director, Music Editor, Music Producer, On-Set Music Consultant, Orchestrator, Songwriter, Sound Designer, Synthesist
PERFORMING RIGHTS SOCIETIES
SOCAN, ASCAP
MECHANICAL RIGHTS SOCIETIES
CMRRA
UNIQUE EXPERIENCE / INFORMATION
A very experienced sound engineer, mixer, string arranger, contractor for players, record producer and multi instrumentalist session musician, Michael brings this expertise to bear on every scoring project he engages in. He specializes in juxtaposing altered and fantastical textures with high quality acoustic recordings in highly conceptual ways to bring scores to life. In addition to this Michael Has developed a signature electric cello sound he calls "post-cello", which features in his releases and videos as solo artist and his scores.
OTHER INFORMATION
Michael Holds and A.R.C.T. and a Bachelor of Music performance from the University of Toronto