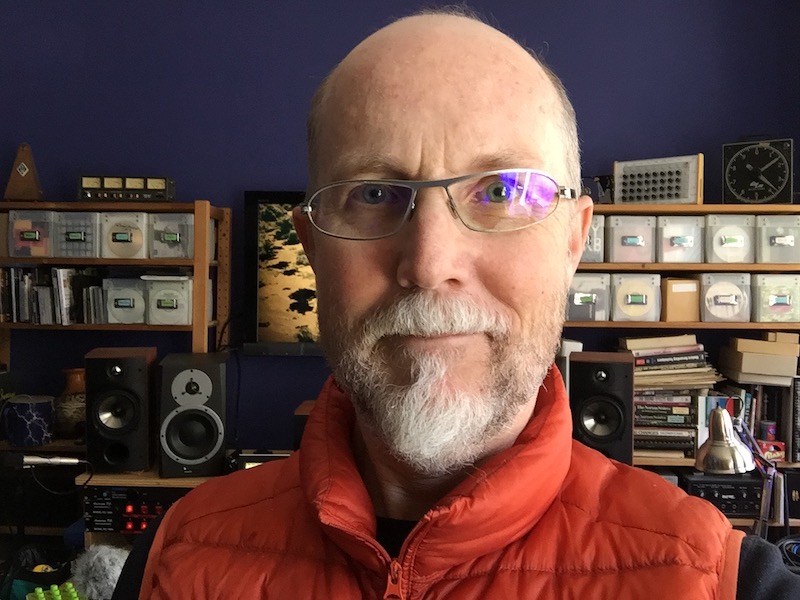 67 O'hara Avenue
TORONTO, ON
Tel. 416-538-6267
Phil Strong
Phil Strong is a Toronto-based composer and musician working in film, musical performance, dance, radio and theatre.

Phil has over thirty-four credits as a film composer and is a multiple Canadian Screen Award winner and nominee. In 2019 Phil and co-composer Laurel MacDonald were nominated for a Canadian Screen Award for best musical score for their work on Moze Mossanen's feature-length documentary You Are Here and received the SOCAN award for the same production. Phil has created scores that have been recognized at the Dora Mavoor Moore (theatre) awards, as well as music recordings that earned East Coast Music and Juno awards.

Over the past three decades, he has also created scores for many feature dance works, most recently also performing those scores live, both as an electronic musician and instrumentalist. Many stage productions feature Phil's work as a sound designer, mixer and technical consultant, including pianist Eve Egoyan's 2019-2020 international tour of Solo for Duet, on many iterations of the Videovoce project with Laurel MacDonald, and on the Patchwork's vocal duo productions with Laurel and Mary Jane Lamond. Phil Strong is also a performing member of the Georgian singing ensemble, Darbazi.
EXPERIENCE / ABILITIES
Animation, Comedy, Documentary, Drama, Experimental, Horror, Musical/Opera/Dance, Science Fiction, Series - Episodic
PROFESSIONAL ROLES
Arranger, Composer, Music Editor, Music Producer, Programmer, Songwriter, Sound Designer, Synthesist
PERFORMING RIGHTS SOCIETIES
SOCAN, ASCAP
MECHANICAL RIGHTS SOCIETIES
SOCAN RR
UNIQUE EXPERIENCE / INFORMATION
I have an interesting amount of experience with unusual projects in unusual formats, multi-screen, multi-speaker installations - conceived by artists such as Bruce Mau, John Oswald, Kent Monkman, Edward Burtynsky. Another highlight was a live-on_the_fly-surround-remix of a John Oswald film production at the Ontario Place IMAX Cinesphere as part of the 2016 ArtSpin Festival - with IMAX producers and founders in attendance. In 2022, Edward Burtynsky premiered an immersive 3-screen surround sound production at the Canadian Opera Co Theatre, for which I composed the soundtrack - produced by Bob Ezrin and featuring the strings of the RCM Glenn Gould Ensemble.