View From The Podium

by John Welsman, President
Lately, it seems our days are filled with troubling news and uncertainty. And people don't like uncertainty. Confronted with it, we sometimes cling to what we know, to ways that have always been, and sometimes we are led to make hard, fast and final decisions.
Without question, what causes the most uncertainty for screen composers is the ongoing issue of performing rights royalties from AV streaming. Those of you who've been in this field for more than a few years know that a hugely important part of compensation for our work comes from downstream revenue, performing rights royalties and from reproduction rights. And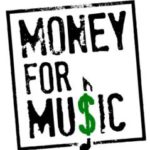 those of you whose films or series are playing on Netflix, Amazon, or Hulu have probably been staring at your SOCAN statements with a kind of stunned wonder. You might be asking yourself "How do these numbers work? They represent only a fraction of what I would expect from traditional broadcast. Will they be going up anytime soon? Will I receive more significant amounts from foreign territories for these services?"
Your SCGC Board is VERY focussed on this issue. Our Digital Distribution Committee, known as the DigComm, has made AV streaming one of its main areas of concern and is studying the problem and searching for solutions.
As SOCAN has much of the data from AV streaming royalties, we've enlisted their help in compiling and analyzing the numbers we're seeing. For SOCAN to be able to study a composer's numbers on representative projects, analyze the results and report to the DigComm, a number of steps are required. First, we must identify with SOCAN those members who have shows on the streaming services. Once identified, we need to ask for their permission to let SOCAN study their revenue internally, do the necessary analysis, and report back to us. It's important to note that no actual amounts will be shared with SCGC, and at no point will a member's actual numbers be revealed. When SOCAN reports to us, they'll use representative numbers and percentages only. For example, they might state 'what was $1000 for x series on traditional broadcast is $150 from x streaming service'. Or they'll use comparison percentages to illustrate an upward or downward trend. The resulting data will allow SOCAN and SCGC to do the necessary planning for the future to look for solutions to increase AV streaming revenues, and to close the gap between what we've seen from traditional broadcast and AV streaming.
I'm pleased to report that the leadership at SOCAN now acknowledges the magnitude of the problem we're facing and is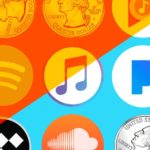 committed to studying the data carefully, and working with us to find possible solutions to the problem. I hope we'll soon have the information and data we need to be able to move forward with confidence.
On another front, we're learning that those same streaming services mentioned above are proposing buyouts for scores with more frequency, offering what may seem like a large amount of money as an up front fee with no participation in any downstream revenue whatsoever. Faced with offers like these, we'll have to ask ourselves "am I prepared to give up all potential downstream revenue for this project? Could this possibly be a better deal than waiting for the downstream revenues to arrive, hoping they'll increase over time?" This model turns our entire system of compensation on its ear. We are hearing that when composers have countered that they're not interested in this kind of deal, or they name too high an up front fee, the services tend to back down.
We'll be discussing this more at the Guild but, in the meantime, I want to encourage each of you who receives such an offer to stop and consider carefully what you'll potentially be throwing away by accepting. And if you don't know, take the time to try to find out – make an educated decision.
Your Music, Your Future is a group of music creators, like ours, concerned with this trend. Check them out and consider signing up. Let's continue the conversation about all of this, and be our best educated selves when considering full buyout offers.
John Welsman
********************