Vol.2 No.1 Spring 2014

VIEW FROM THE PODIUM
with Marvin Dolgay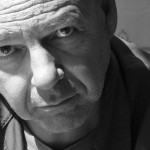 Important – Please Read: We Need Your Help
by Marvin Dolgay
Please know that I wouldn't write a headline like this just as a journalistic tease. The truth is that we, and remember "we" really means you, do need your help and participation.
As I have previously posted, the SCGC has received a grant to engage a research team to create a baseline study for our sector. I cannot emphasize enough how incredibly valuable the data from this study will be to us all. This data will allow us to get the best possible snap shot of who we are, how we are working and how we fit into the media ecosystem. As a baseline study, it is also our intention to do this again in a few years so that we can start tracking trends and changes in the realities of being a screen composer.
In addition to aggregating existing data about our sector and industry at large, the research team is also creating a member's survey, the results of which will be included as part of the final study.
Participation in this survey is where we need your help  – and may I remind you again that this is for you. Our success can only be measured by all of our participation.
Although the Ontario Government is funding the study, the study does have the mandate to put Ontarian composers into a national context. Because of this, the study will allow us to include all of our members coast to coast. This gives the SCGC a huge opportunity to create a credible paper for all Canadian composers.
A steering committee and an advisory group of SCGC members has been formed in order to help our researchers with the questions. We have seen the first draft and I am extremely pleased with the methodology that only professional researchers could provide. After some further input from our working group, a beta survey will go out to a few in order to further tweak before it will be released to all.
We are working very hard to get the questions as simple and tight as possible but in order for us to get viable and insightful data there will be times when you may need to open up the filing cabinet. I say this literally and figuratively. Some questions will disengage the DAW side of our brains and require some analysis on how we are, or are not making our income, how much it costs us to deliver our final product and how often we employ others. Hopefully, this being near tax time, some of the information will be top of mind.
The survey questionnaire will be emailed to you via a private and secure third party.  All of your individual information goes only to the researchers and is totally confidential. We are in top professional hands here and there should be no reservations at all that your information will be misused.
As you can see, a lot of work and thought has gone into this, from the initial application for funding to the final paper. Please take the time and serious thought in order to provide our team with as accurate information as possible.  Truth is, you should find the exercise very enlightening for your own business models.
As policy and decisions are increasingly based on facts and figures and not just artistic expression and culture, this data will serve us all extremely well in many ways for years to come.
This is being done by us, for us.
You will be hearing from us again soon as we get closer to launch.
***************************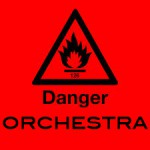 I Survived the Orchestral Reading Session
by Craig McConnell
The summer after my first year of university, I decided to take a job as a residential window cleaner. It wasn't just the obvious prestige that attracted me to this particular trade; I was deathly afraid of heights and I figured that a summer of climbing wobbly ladders would rid me of this fear once and for all. Perhaps more importantly, I wanted to prove to myself that I could do it. The Orchestral Reading Session (ORS) is a lot like cleaning windows …
But I digress.
I'm proud to say that I make my living composing music full time. As I'm sure all members of the Guild can appreciate, this has been a hard won privilege that I do not take for granted. I have 9 features and several dozen TV series under my belt at this point, but – and this is a big, capital B "But" – I have never been presented with a budget that would enable me to work with a real orchestra and have a living wage left over at the end. This is the Holy Grail for a working composer, is it not? Sadly, flavour-of-the-moment libraries and tedious programming are the reality for the vast majority of us in the field. Only a select few in this country get the chance to flex their orchestral muscle on a regular basis (we know who you are, ladies and gents, and we give you a collective high five.)
But what if I got that opportunity next week? Would I be ready and confident? Or would I be caught with my metaphorical pants down? Preparing for orchestral work is a lot like  taking a CPR course: you may never need to rely on some of those skills, but you'd sure as heck better be prepared if you do. (Note to self: Take CPR course). Or, to return to my original metaphor: the Orchestral Reading Session is an invaluable experience for any composer looking to face their orchestral anxiety head on, just like my summer of window washing helped ease my fear of heights.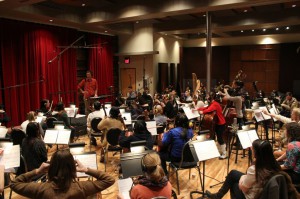 Let's face it, working with an orchestra for the first, second or even third time can be a multi-layered terror:
-You have to put your modest music in front of players who are accustomed to playing much, much better work than your own. You call yourself a composer? Puh-leeze. This is scary stuff for the ego.
-You have to be on the ball and ready to respond when, inevitably, the players' hands pop up like a perverse game of Whack-A-Mole, innocently highlighting problems with the score you thought was "ready".
-You have to make sense of all those misfiring neurons when you hear the first rehearsal and it sounds NOTHING LIKE YOUR PRECIOUS MOCKUP!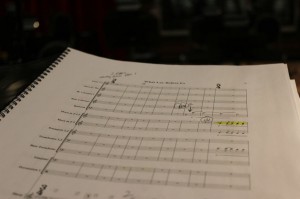 The ORS then adds another devilish but edifying layer to this stress: You have to go through it all with your peers looking on, including a Master Class at the very end where your work is exposed, assessed and constructively critiqued.
This year the ORS participants were asked to score to picture, with a variety of dramatic and comedic options made available. This made for a very informative and relevant discussion at the Master Class. Clinicians John Welsman, Rob Carli, Yuri Sazonoff and John Herberman were able to comment on not only the music's content and orchestration, but effectiveness as a piece of underscore. We are, after all, the Screen Composers' Guild of Canada. For the first time this year, the recording session was held at the beautiful Revolution Studios in Toronto's east end, with engineer par excellence Josh Tidsbury once again at the helm.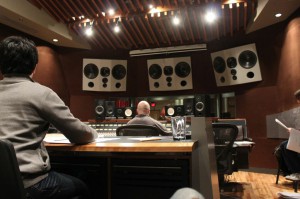 Luckily for all involved, this terrific program is under the able stewardship of John Herberman who, year after year, undertakes the Herculean task of shepherding upwards of ten or more scores. He provides artistic and orchestration feedback (for those participating in his four week preparatory course), conducts the orchestral session itself and organizes the Master Class, among many other tasks. In the face of years of declining budgets, John remains one of our industry's foremost evangelists for the use of live players, and the ORS is one of many ways (including his monthly Ravel meetings) he fights this good fight. Thank you, John.
The Orchestral Reading Session is presented in partnership with the U of T Faculty of Music, without whom a program of this magnitude would not be possible. Under the leadership of David Briskin, U of T provides not only their fine student orchestra, but much needed financial support. The ORS also warmly welcomes the participation of the Canadian Film Center, which allowed this year's talented crop of CFC/Slaight composer residents a chance to participate.
The Orchestral Reading Session is one of the SCGC's key development programs and it keeps getting better, year after year. If you have not yet participated, do not miss your opportunity to apply next year.
******************************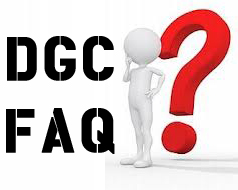 FAQ – DGC Alliance – What It's All About, and How It Works
compiled and edited by John Welsman, Marvin Dolgay, Maria Topalovich and Adrian Ellis
Why?
For years our members have expressed a desire to set rates and working conditions. It was determined that an alliance with the DGC, with their resources and expertise, would give us the best chance to achieve those goals.
What is this Alliance Agreement?
This Agreement is a formal understanding between the SCGC and DGC that allows the DGC the exclusive, but limited representation of SCGC composers to create and negotiate a collective bargaining agreement with the Canadian Media Producers Association (CMPA).
It is important to understand that this Alliance is not a merger with the DGC, and the SCGC still has full autonomy. This is also a Stand Alone Agreement, which means that only DGC composer caucus members vote on any and all issues pertaining to composers.
What if the alliance with the DGC is unable to deliver the composer agreement with the CMPA?
If a collective bargaining agreement with the CMPA cannot be reached within two years, then either party can terminate the Alliance Agreement.
What's next?
How will this whole process unfold – how will it work?
The SCGC members have unanimously ratified this framework agreement. The DGC has subsequently created a Screen Composer category, and now qualifying SCGC members are joining the DGC to create the DGC composers' caucus. Please note that until a successful agreement has been reached, all fees for DGC composers will be waived. This caucus will create and negotiate, along with the DGC negotiating team, a collective bargaining agreement with the CMPA. This caucus will then ratify the agreement or not.
Then what?
Can I continue to do non-DGC work?
Yes. There are no restrictions on your ability to accept work. You simply write a note to the DGC about the non-DGC project, and they'll give you a dispensation.
How will the fees and dues work?
When an agreement is ratified, then, as a DGC member, do I have to start paying my $750 annual dues to the DGC right away?
If you wish continue your membership, then yes; annual dues kick in immediately, but since you are already a DGC member, note that the $1,500 initiation fee has already been waived.  If you join after an agreement has been ratified, then the initiation fee will apply.
You can opt not to continue your membership, if for instance you feel you might not be offered work on a DGC production in the foreseeable future.  Note however that if you decide to join at a later date, both the annual dues and initiation fee will apply!
Is there an alternative to full membership if I'm not getting DGC work for period of time?
Yes, if you are already a full member, there is an option to 'honorably withdraw'. You maintain your status as a member by paying one quarter of the annual dues on a yearly basis, but you lose access to the health benefits plan and cannot work on DGC signatory shows.  Re-instatement is as simple as a phone call, and paying the full dues minus the quarter you've already paid for that year.
Will I still need to pay for my SCGC membership annually?
Yes, the DGC and SCGC remain two separate organisations.  Note that you can be a SCGC member without being a DGC member, but cannot be a DGC member without also being a SCGC member.
What are some of the benefits of becoming a DGC member?
Some of the many benefits of being a DGC composer member will include a standard negotiated contract that includes minimum rates and working conditions.  You will also enjoy a health benefits package, an employer paid pension, as well as being a part of the larger film and television community with access to professional development events and networking opportunities.
Why should you be involved?
This is about empowerment. We are the envy of composers worldwide because we have the unique opportunity to create a collective bargaining agreement.
There is no downside to joining the DGC composer caucus. You have the opportunity to engage and be part of this historic moment in the trajectory of our sector by helping shape, and ultimately voting on an agreement for working conditions and rates.
By joining the DGC today, you are effectively throwing your weight behind the movement towards a collective bargaining agreement for composers between the DGC and the CMPA. Names and numbers are important, and lend credibility to this initiative.
How do I join?
Qualifying SCGC members need to fill out an application form. Please contact Tonya Dedrick at tkdedrick@screencomposers.ca to get the application. If necessary, she will also help you fill it out. In order to qualify as a DGC composer, you need to have previously worked on DGC signed project. A call or email to Hans Engel at the DGC will confirm if you qualify. Hans is at 416-925-8200, or toll free 1-888-927-0098 x225. Email: HEngel@dgc.ca

******************************

Composing your Career: Making a Living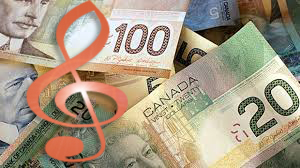 or How to Become a Breadwinner
by Tristan Capacchione
Can you do this for free? I'll pay you when we finally get distribution. Everyone's doing this for fun and experience, can't you? We're going to submit to TIFF and Cannes, so it'll be great exposure (ha!). Certainly we all have to get started somewhere and I have done more than enough of these types of gigs. My one rule is to never be the only crew not getting paid. However, that doesn't address a larger concern of mine that has been growing steadily over the years. How will I be able to make a living in this business? Whether you're addressing personal concerns, the concerns of parents and significant others, or just wondering out loud, it's really not easy for us emerging composers to understand how to make an actual living doing what we love. Seven years into the game and only now do I finally feel that I might actually be able to make a living with which I can survive. What follows are some of my experiences and how I've been able to make it work in this crazy business.
First, it's important to figure out what you're looking for from your career. Are you looking to stay at home and write music all day (and night)? Do you like music editing? Orchestration and copying? Music mixing? One thing that I've learned is that there are a lot of roles that need to be filled in the industry and you may want to do one, some, or all of them. I've had the fortune of being able to do a variety of tasks and enjoy them all for different reasons. Currently, on the creative spectrum, my paying work is a mix of scoring, orchestration/copying, music editing, sound-editing, and mixing. I also perform a variety of less creative tasks as technical support for other composers' studios, but I'll focus on the creative work, because that's where the fun is at. Regardless of what you can and can't do, it's important to answer the question, "What services do I want to offer?" At some point I decided that I was happy covering a variety of tasks. That being said, nothing would make me happier than scoring films all day and night. But, I also don't want to work a day job to support my music making.
Finding work, whatever that work may be, often isn't as straight-ahead as we would hope. However, one thing that remains as true today as it ever has: it's all about who you know. 90% of my paying work has come as a result of direct referrals, be they from composers, directors, or editors. The other 10% is from meeting someone at a festival or similar event, handing them a card, and striking up a relationship with them. Most of these people have also become close friends that I look forward to catching up with; they aren't strictly business relationships. The most important thing is to make time to speak with the people who you feel are busy getting work, because most often, they will have work to share with you. What follows are some recent experiences from my own career.
Scoring: The work I love to focus on. My first two dramatic feature films both came from my relationship with an editor who was working on said projects. We had worked on a short film one year and had good communication over the course of the scoring process. After the project finished, I made sure to meet up with him for a beer. (Another personal rule, avoid the "phantom composer" aspect of our business by meeting the team in person at least once, either during or after the project.) The next year, when I was in town, I invited him out for drinks again and he remembered all of a sudden that he was working on a feature that needed a composer, so he referred me and I landed my first big gig. 8 months later, same thing happened again! Though that second feature involved a mix of music editing and scoring, but I was comfortable taking that work on. The editor and I are now in talks for a personal project he's developing. Future scoring projects on my plate include a few short films and potentially another feature film all stemming from relationships that I've maintained with a handful of producers, editors, and directors. The hope is that this work will steadily increase to make for a stable living.
Orchestration/Copying: I try and keep in regular contact with my fellow composers because every now and then they find themselves working on a project where they just need a little extra help (sometimes a lot of extra help) to finish things on time. This work is less common due to the state of live scoring sessions these days, but they do still occur. The work can often be quite straight-forward and rewarding because you'll get to attend a recording session, which I find to be the most fun of all. This kind of work is often great to fill in the holes between scoring projects. This work could easily be replaced by MIDI programming, mixing, and bouncing out cues. Sometimes the composer doesn't have time to focus on those things and will leave it in the hands of someone else to bounce out files and make sure the Pro Tools session is all ready for delivery.
Sound Design: I first got into sound work because I had been told that it was a good skill to have if one wants to get involved in video games. Last year, again as the result of a personal referral, I found myself working as the assistant sound editor and foley recordist on a TV series. Later that year I was called by an old friend who asked me for a score and sound design for his play. This is not quite what I'm looking for in the longterm, but every now and then it fills in the holes. It also allows me to offer a package service on smaller productions, something that might be more enticing to a filmmaker than working with two different people. Certainly that TV series helped me stay busy and active in the industry while making enough to pay the bills.
While none of these projects are going to buy me my first house, they have enabled me to do what I love and still make rent. By diversifying my skills and interests, I have found a way to make it work. I've also learned that it's all about personal expectations. Not all of these projects have been the most thrilling and exciting experiences of my life, but each one has made me stronger and wiser. My goal when I first set out was fairly simple: to make a living in the film music business. While I have deviated slightly from that straight and narrow path, I'm happy knowing that I am now starting to carve out my place in the industry.
********************************

Composer Spotlight – Asif Ilyas
with Chris Pauley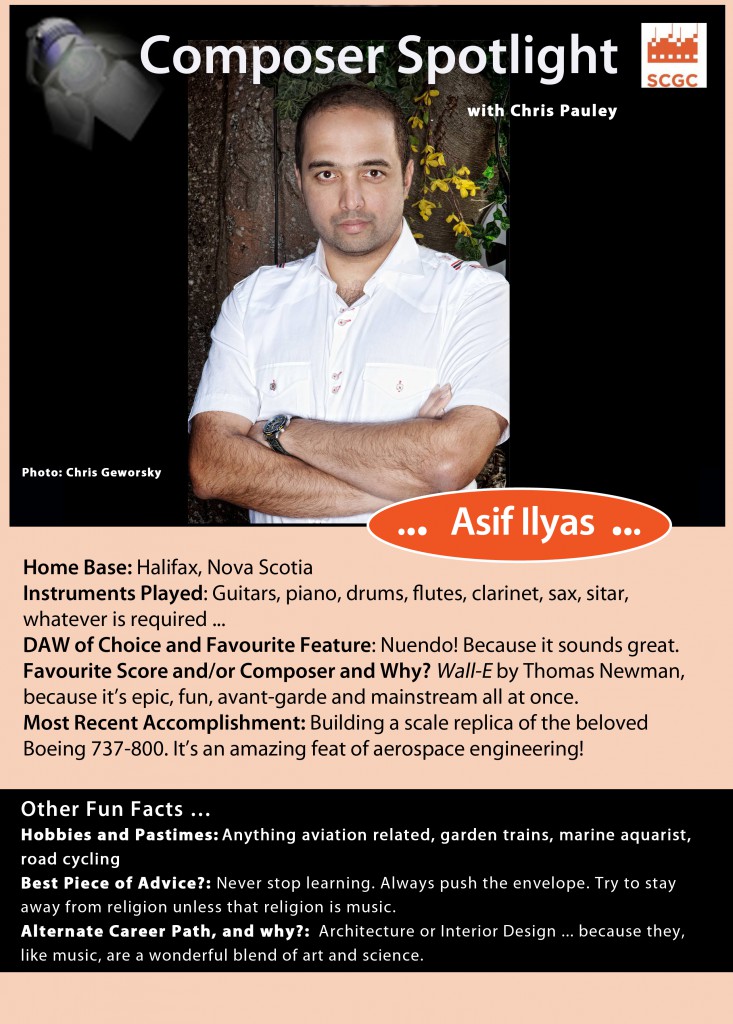 *******************************




SCGC Member News
compiled by Janal Bechthold
APPEARANCES:

Toronto Ravel:
John Welsman appeared at the January edition of the Ravel study group and led a talk about the creative process in the scoring of documentary "Vanishing Point".
Mark Korven appeared at the March edition of the Ravel study group.  He showcased the 'Sarello' and provided orchestration tips for writing for this unique instrument, which is being showcased more frequently on film and television scores.
Asian Canadian Conference: "Engaging Asian Canadians"
Donald Quan appeared at the conference and spoke about his personal stories and experiences of being a Chinese Canadian musician, including his work as a composer for film and television.
AWARDS:
Arab Canadian Business Gala:
SCGC member Suad Saher Lakišić Bushnaq received the Personality of the Year Award in the Music Composition category by the
Arab Canadian Business Congress
Canadian Screen Awards (CSA):
John Welsman won Best Original Music for a Non-Fiction Program or Series for the documentary West Wind: The Vision of Tom Thomson.
Tom Third won Best Original Music Score for a Program for Borealis.
Rob Carli won Best Original Music Score for a Series for Cracked: What We Can't See.
Other SCGC composers nominated include:
Ken Myhr for Herman's House and The Real Sherlock Holmes, and Eric Cadesky and Nick Dyer for Museum Secrets: Inside the Israel Museum, Jerusalem in the Best Original Music for a Non-Fiction Program or Series category
Lou Natale for The Horses of McBride, John Rowley for The Phantoms, and Rob Carli (with Jono Grant) for An Officer and a Murderer in the Best Original Music Score for a Program category (Sponsored by Slaight Music)
Trevor Morris for The Borgias: The Prince Bravo!, Serge Côté for Rob the Robot: Sheriff in Town, and Mychael Danna for World Without End: Knight in the Best Original Music Score for a Series category.
Michel Cusson for Rouge Sang "À la Claire fontaine" for Achievement in Music – Original Song, Sponsor Slaight Music
Maïna – Kim Gaboury, Michel Cusson and Rouge Sang – Michel Cusson for Achievement in Music – Original Score
Canadian Videogame Awards:
Dungeon Hunter 4, with music by Maxime Goulet, is nominated for best original music. The awards take place in Toronto on April 11th, 2014.
Indie Series Awards:
Adrian Ellis received two nominations for this year's Indie Series Awards: Best Original Score for Clutch and Best Soundtrack for Out With Dad.
International Academy of Web Television Awards:
Adrian Ellis received a nomination in the Best Original Score category for Clutch episode 210.
Jutra Awards:
Michel Cusson received a Jutra Award nomination for Meilleure musique originale (Best Original Music). The awards take place on March 23rd, 2014.
Houston Comedy Film Festival Awards:
Craig McConnell and Erica Procunier received a nomination for Best Music for their work on the short film The Golden Ticket.
SCREENINGS:
BIFF
Craig McConnell and Erica Procunier The Golden Ticket
Canadian Film Fest:
Steve Cupani, Margaret Finds Her Mojo
Flickerfest:
Craig McConnell and Erica Procunier The Golden Ticket
Grand River Film Festival:
Janal Bechthold Manfred and the Waiting Room
Hollyweb Fest  / L.A. Webfest  / Vancouver Web Fest:
Steve Cupani, Aeternus 
Houston Comedy Festival:
Craig McConnell and Erica Procunier The Golden Ticket*
*including Winner of Best Short Film
Science North:
Amin Bhatia, Wonders of the Arctic (3D) ongoing
Rendez-vous du cinéma Québécois:
Tristan Capacchione, Lettre à Monsieur B
PREMIERES:
McGill Chamber Orchestra premiered the orchestral piece Fishing Story by Maxime Goulet. The piece is a mimed musical theatre work for clarinet and string orchestra.
TELEVISION PREMIERES:
15 Reasons to Live (TVO) Studio Cat
Asset (Web) Adrian Ellis
Out With Dad Season 3 (France 4) Adrian Ellis
Pete's Christmas (Hallmark) Lesley Barber
Rise of the Machines (History) Eric Cadesky and Nick Dyer
Strip the City Season 2 (Discovery) Eric Cadesky and Nick Dyer
The Gabby Douglas Story (Lifetime) Robert Duncan
Vikings Season 2 (History) Trevor Morris
OTHER:
Louis Babin arranged and recorded music composed by Olympic figure skater Eric Radford for the 2014 Winter Olympics. The music was used during the pairs skating program with Meagan Duhamel.
Richard Bellis released two video tutorials in "The Richard Bellis Video Series", Free Time and Sonic Competition. The series is designed to provide insight on technical and creative matters, useful to composers of all levels.
Kristopher Fulton has been appointed as Vancouver Canata Singers' Composer-In-Residence.
Maxime Goulet released the CD entitled Symphonic Chocolates, a soundtrack for chocolate tasting recorded by the FILMharmonic Orchestra.
******************************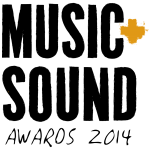 Call for Entries:
International Music+Sound Awards 2014
International Music+Sound Awards 2014
Extension to Entry Window: New Deadline Monday 14th April
The entry window for The International Music+Sound Awards 2014 has been extended to Monday 14th April 2014 due to overwhelming demand.
Launched in 2011 to recognise and celebrate the role of music and sound in Film, Television, Advertising and Gaming, The Music+Sound Awards shine a light on those who create, source and commission it.The Awards not only provides a stamp of approval from leading industry professionals across the disciplines it rewards, but also provides those that supply and those that buy music and sound design a place and occasion to mingle and celebrate together.There are now two extra weeks to enter.  For full competition details please visit
www.masawards.com/international
The International Music+Sound Awards, honouring outstanding music and sound design in the media worldwide, are back and officially open for entries!
For a second year, the international music and sound communities will join forces to stage this prestigious competition. Anyone from the worlds of film, TV, advertising or gaming, involved in the production process on a project they feel has been significantly enhanced by the music or sound, are invited to submit their work and become part of this esteemed programme's recognition of the indispensible role music and sound design play in the world of the media.
The categories fall into four main groups: Best Original Composition, Best Use of Existing Music, Best Sound Design and Best Use of Production Music. The awards will be building on the colossal success of previous competitions and this year's successful entrants will join the ranks of such International Music+Sound Awards winners as 'The Hunger Games' trailer (Pusher, composers: Stefania Ziliotto & Lorenzo Montana), 'Downton Abbey' (Carnival Films & Television Limited, Hackenbacker) and the movies 'Brave' (Cutting Edge Group, composer: Patrick Doyle) and 'Moonrise Kingdom' (Imagem Creative Services, Music supervisor: Randall Poster).
Jury member, Brian Monaco, EVP at Sony/ATV Music Publishing says, "It's really exciting to be part of the International Music and Sound Awards again this year. Providing a mark of excellence for the crafts of music and sound design is something that is long overdue and a dedicated Awards ceremony like this will once again help reward those that excel in these fields."
A stellar panel of industry authorities such as Tree Adams (Composer: 'Californication', 'All Things Fall Apart'), Loren Parkins (SVP, Executive Music & Radio Producer, BBDO New York), Mary Ramos (Music Supervisor: 'Inglorious Basterds', 'Django Unchained') and Marshall Grupp (Sound Designer, 'Explicit Ills') will judge the categories.  UK judge, Bond composer, David Arnold, is one of the jury members to feature in the "Music+Sound Awards Talks To…" series of exclusive interviews conducted by co-founders, Dan Neale and Nick Payne. His revelations can be read here http://www.masawards.com/uk/talkto/davidarnold.
Further interviews to be released shortly.
Jury Member, Paul Greco, Director of Music & Radio, JWT, New York, says, "I'm happy to be a part of the International Music & Sound Awards once again this year.  Music and sound design has become an integral component of communication in advertising.  It often is the element that forms a deep connection with the consumer and can raise the level of the work from good to great, from forgettable to memorable.  Advertisers are now more aware of music and sound's effectiveness and want to capitalize on its benefits.  It's a very exciting time to be in this field."
The entry window will close on 31st March 2014.  More details and competition rules can be found on the awards site http://www.masawards.com/international .
· Entry costs £100 + VAT (where applicable) per entry, per category. Short films and gaming entries cost £50 + VAT (where applicable) per entry, per category.
· Work needs to have been broadcast, published or released with client approval between 31st October 2012 and 31st March 2014.
· The Music+Sound Awards International celebratory party will be held in June 2014 on the beach in Cannes during the week of the Lions Festival.
*******************************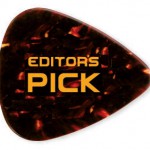 Editor's Pick
What Is the Time Signature of the Ominous Electronic Score of The Terminator?
From Slate magazine:
http://www.slate.com/articles/arts/culturebox/2014/02/the_time_signature_of_the_terminator_score_is_a_mystery_for_the_ages.html
*************************
We welcome your suggestions for story ideas!
Email the Guild: info@screencomposers.ca
Cue Notes:
Craig McConnell: Editor
Nicholas Stirling: Layout, Web
Admin: Tonya Dedrick, Maria Topalovich