Vol.3 No.1 Spring 2015



VIEW FROM THE PODIUM
with Marvin Dolgay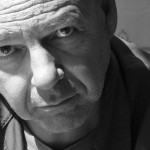 As I am writing this installment of VFP from my now second
home in Costa Rica, it's hard to not feel a bit glib and incredibly
fortunate that I am able to miss the bulk of this harsh cold winter.
Packing for this trip, I brought enough gear down here to finally
have a functioning satellite studio that will mirror my room back in
Toronto. Once again, the discuss list proved invaluable. I found
previous threads from all who had shared their experiences
creating a satellite set up and it was a great help, along with a few
trusted phone calls, in guiding me through some of the initial
decisions on how to maximize my budget.
And speaking of the "List", and since this is a members only
edition of Cue Notes, I would like to thank everybody for weighing
in and supporting the decision to keep our discuss list unmoderated.
Our greatest tool and resource is functioning as
intended and our problem is solved. Moving on….

In January of this year,
the Alliance of Latin
American Creators of Music
(ALCAM -www.alcamusica.com)
held their congress in San Jose, Costa Rica.
As the SCGC is a founding member of
Music Creators North America (MCNA)
which is now part of a global alliance network of
music creators, it was known that I was close by,
and so was invited to attend and speak at the two-day congress.
I was told that the delegates would be very interested to know
about what it is like to be a composer in Canada, so I talked about
the SCGC – who we are, what we do for our members and how
giving our community is to each other. I spoke about our
production opportunities, financial realities, industrial practices
contractually and of course rights issues and infrastructure. I also
took time, as an envoy for the MCNA, to brief the ALCAM
delegates on the current status of our global initiatives and events
that concern us all.
All went well even though the translation was killing the rhythm of
my speech (much like a guitar player from Toronto playing in a band
made up of Costa Ricans and South Americans, but I digress…).
At the end of the morning session – which to my added
nervousness included The Minister of Culture and the President of
ALCAM – the floor was opened for questions. After a few local issue
questions, a woman stood up and simply asked me, "How did
you do it?" She spoke English pretty well so I knew she was not
lost in translation. "Did what?" I asked back. "How did you
organize building your membership?" she replied.
I instantly realized that I had taken our SCGC's culture for granted
and created a real disconnect in my speech. They couldn't seem to
grasp how we built a community of competitors that created
programming, a discuss list (I read them the real-time thread that
was going on), shared contract information and volunteered to give
each other workshops in order to help each other become better
composers and entrepreneurs. It was baffling to them.
This core, and quite prestigious group, who were organizing with
the focus on lobbying governments from Mexico to Brazil
(Venezuela, Colombia, and Nicaragua excluded) to establish what
we enjoy as some pretty basic creators rights, were still in the
infant stage of creating a community.
As I explained how much time it has taken for our community to
understand that working together would benefit us all, it became
clear to me how much we have grown.
Look how far we've come. Besides our continuing seminars and
workshops, the SCGC is now firmly entrenched in discussions
with all Canadian copy and neighbouring rights holders'
organizations at the highest level. We have created working
partnerships with film festivals such as TIFF, Hot Docs and the
Reel Asian Film Festival, as well as the CFC, Universities and
media educators to make sure that emerging film makers learn
good composer-friendly habits early. We are also now a go-to call
for industrial publications such as Playback for our take on various
topics that touch our community, and we have a front row seat at
the table of music creators that are now connected from around the
world to deal with the digital territory from a global perspective.
We owe a great deal of gratitude to all who have dedicated time as
a board member or volunteer. I'm confident that this dedication is
also here in Latin America and I know that the next time I am in
the company of some of my new ALCAM friends, I will see a
move towards the kind of community that I for one, have learned
to not take for granted.
We have enough history and education to draw from and enough
smarts, creativity and energy with which to look ahead. It really is
a time of transition far all creators and we must continue to execute
this founding vision of community that got us this far as we
prepare for new opportunities ahead.
With this theme in mind, let me remind everyone that this is an
election year for the SCGC.
Between the time of me writing, and you reading this, your board
will have met to put the election process into gear.
The Government of Canada has changed many of the rules and
practices on how a not-for-profit organization such as the SCGC is
to govern and conduct itself. We have had to change our by-laws
to conform to the many new legal requirements. The way in which
we must now conduct an election has changed as well.
You will be hearing more about this all soon.
It's not a major change, so please, do take the time to understand how this will now work.
Let's continue to nurture our Guild as it continues to evolve.
Together we have created an envious foundation. I urge you all to
engage in the process as either a candidate for the board or as a
voting member.
Pura Vida
Marvin Dolgay
President SCGC
***************************

Approaches To Scoring:
Historical and Period Films


by Collin Ankerson


Historical films have a rich history dating back to the silent era. Films like D.W. Griffith's Intolerance, Carl Theodor Dreyer's The Passion Of Joan Of Arc, and Cecil B. DeMille's The Ten Commandments were crucial to the development of cinema as an art form capable of transcending time and place. These films allow us to form intimate, emotional connections with people and places of the past, and this power has allowed the tradition of historical films to endure into the modern era.
Period films are often epic in scope and style, and depict stories that are firmly ingrained in our culture and ideology. This presents several unique challenges for the composer. How are we to write music that accompanies the conquests of Alexander the Great, the horrors of WWII, or the struggles of Martin Luther King Jr.? When scoring Ben-Hur, Miklos Rosza met this challenge by conducting research into the Greek and Roman music of the film's setting to give his score an archaic sound, lending authenticity to the realism of the film. Yet music (especially non-diegetic music), even if it is historically accurate, is often one of the most unrealistic components of a film. With other departments (make-up, production design, wardrobe, etc.) so clearly defining the period setting, perhaps the score can be used to engage other aspects of the story.
Roman Polanski's 1974 film, Chinatown, is set in Los Angeles in 1937 and features a layered noir story in which a private detective hired to investigate an adultery case uncovers a major conspiracy.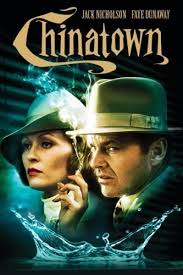 Jerry Goldsmith was brought in as a late replacement and scored the film in ten days. Robert Evans, the producer, was interested in a score which reflected the film's period, but Goldsmith did not agree. Discussing the film in an interview, Goldsmith states, 'You see that [the historical period] on the screen. Why should I do that in the underscore? You feel in the thirties, tragedy the same way as you feel it today. So, emotions are timeless.' Goldsmith's score features an unusual ensemble of 4 pianos, 4 harps, strings, solo trumpet, and 2 percussionists, and evokes feelings of loneliness, confusion, and danger. Goldsmith's choice—to react to what Jack Nicholson's character, Jake Gittes is feeling as he watches strange events unfold—is part of what has made this score such a noir classic.
By creating subjective music from Gittes's point of view, Goldsmith allows the audience to empathize with the character and draws us into the narrative frame of the film, connecting us very strongly with the period by way of the character's immersion in it.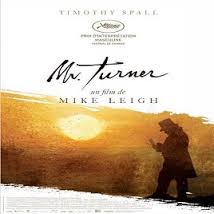 Mike Leigh's 2014 film, Mr. Turner, is a biographical film about the great 19th century British painter, J.M.W. Turner. The score was composed by Leigh's long-time collaborator Gary Yershon. When Leigh and Yershon first met to discuss the film Leigh insisted that he did not want 'faux or pastiche period music.' Leigh continues, 'We'd been very meticulous in the look and the detail of the film in its period accuracy, but the music, the score, should somehow be a voice that comes from a different place. It should somehow be an expression of the essence of Turner's painting in some way.' Yershon's score features a small chamber ensemble of strings, winds, and harp. The music has a hazy, out-of-focus quality in its blend of unique timbres and lack of narrative focus that is similar in many ways to Turner's abstract paintings. Yershon says, 'It's more a question of a score which sits at an angle, an oblique angle, with the films, but also sympathetically. And just allows the audience to have a slightly broader perspective.' Yershon's score for Mr. Turner has less of a direct subjective connection to the film's main character than Goldsmith's score for Chinatown, but it shares in its indirect way of drawing the audience into the period.
Historical films offer many interesting opportunities for the composer to connect the audience with the past, and highlight our similarities with those who have come before us. Sometimes the music of the past might be more familiar than expected.
Links:
Jerry Goldsmith discussing Chinatown:

Chinatown Love Theme:

NPR article on Gary Yershon's score for Mr. Turner: http://www.npr.org/2015/02/22/387239255/to-set-the-mood-in-period-drama-a-composer-paints-around-the-emotions
Mr. Turner – Theme:

******************************
Composing Your Career:
(Not) Making a Living, Part 2
By Tristan Capacchione
11:30 PM on a cold Tuesday evening in February, I'm standing around in a dark room, loud music playing, with a drink in hand scanning the place and seeing the usual suspects. An older gentleman who seems out of place, a young man who is probably too young to have much experience, a variety of middle-aged people who seem established and already know everyone around them. I consider who to approach, knowing that I might get stuck in a long conversation with someone who isn't going to be helpful with my career. Who knows, maybe they know someone important, right? Maybe I should just go home.
This is my life, staying out till midnight on a Tuesday at a film festival party, trying to network and hope that it one day becomes paying work with which I can pay rent. Last year, around this time, I wrote an article about "getting by" as an emerging composer. In it, I painted a picture of my career as being somewhat successful and finally taking off into a territory one might call "stable". This year, I bring you the flipside. This year I bring you the dark depressing reality of my life, our lives, as emerging freelance composers and trying to make a living.
I was recently asked to pitch on a score for a 10 minute film with no dialogue that the animator will be doing sound design and mixing on, for a gig that would only offer $500. I offered to do all of those things for a little more money, but that's all he had and wouldn't budge. I turned the gig down because it just wasn't worth all the time and effort. I'm turning 30 in a few months and I'm almost freaking out about it. Normally I don't worry about getting older as I have two older brothers, so I'm always the youngest. However, what does it say and how should I feel that at 30 years old, I won't even make minimum wage doing what I do? Not just me, but many of my friends and colleagues. Furthermore, it's not just the emerging composers that aren't getting paid enough, it's the veterans too. I hear stories from a variety of colleagues who kindly let me know what they're being offered for work and it's astounding how low these figures can be sometimes. This does not instil confidence in me for the future of my profession. It makes me think I will be poor for a long time.
I know the self-employment route is tough. Really tough. I feel like I'm doing everything I can, but it's still not enough. I network, reconnect with old clients, I produce the best music I can, I learn new things, diversify my skill set, and more. Yet I find myself taking on a part time job doing administrative work at my high school's music department, because it pays better than most of the film and music work out there. After my most recent existential crisis, I started considering alternatives. Should I become an accountant? I get the feeling accountants always get paid for their work. Maybe a software developer? There's a job that's creative and not going away anytime soon. My programmer friends all seem to have plenty of paying work too. Perhaps an entertainment lawyer? At least there's money in that, right? Realistically, I can't imagine doing any of those things; I can't imagine leaving music.
I would much rather spend my Tuesday nights and my weekends relaxing at home, making a batch of fresh pasta with a really fatty and delicious Bolognese sauce, a glass of wine in hand. But, I'll just have to keep pushing on with my small business. It's tough. Really tough. When I'm working, it's magic. But the second I'm out of work, that fear, that panic that I'll never work again creeps up on me and life gets really scary.
Not all hope is lost though. One of the filmmakers I met at this festival, whom I spoke to all of 2 times and in a very limited manner, sang praises of my ability (I guess he checked out my website, as I certainly haven't worked with him) to a colleague who then contacted me for a paying gig to score his trailer. I won't be saving for my retirement with that money, but it was not an insulting amount either. I guess perseverance is the secret to success and I will keep writing away.
******************************
Composer Spotlight – Chris Pauley
*******************************



SCGC Member News
compiled by Janal Bechthold
APPEARANCES:
Kingston Canadian Film Festival: 
Emily Klassen appeared on a SOCAN sponsored panel "Music in Film & TV" at Kingston Canadian Film Festival alongside Richard Pell and Paul Stillo
Toronto Ravel:
John Welsman spoke at Toronto Ravel with Christina Pochmursky, director of "My Musical Brain".
The score study is led by John Herberman
University of Toronto:
Richard Bellis has been appointed the University of Toronto's Louis Applebaum Distinguished Visitor in Film Composition.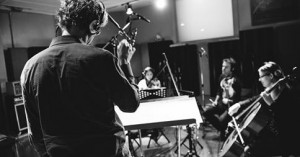 AWARDS:
Canadian Screen Awards:
Best Original Music for a Non-Fiction Program or Series Award
John Welsman – Tales From The Organ Trade (Winner)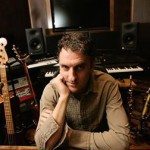 Best Original Music Score for a Program Award
Robert Carli – Still Life: A Three Pines Mystery (Winner)

Best Original Music Score for a Series Nomination
Ari Posner – 24 Hour Rental "Through the Looking Glass" (Nominee)
Robert Carli – Murdoch Mysteries "Murdoch Ahoy" (Nominee)
James Jandrisch – Signed, Sealed, Delivered "The Treasure Box" (Nominee)
Achievement in Music – Original Score 
Howard Shore – Maps To The Stars (Winner)
Jeffrey Morrow – Cast No Shadow (Nominee)
Indie Series Awards
Best Original Score Nomination
Adrian Ellis – Asset
TrackSounds Cue Awards
Best Theme Nomination
Trevor Morris – "Main Theme" (Dragon Age: Inquisition)
Best Video Game Score Nomination
Trevor Morris – Dragon Age: Inquisition
PREMIERES
Canadian Film Festival (upcoming):
Erica Procunier (co-composed with Shaun Benson) – "Barn Wedding"
sound mix edited by Iain Gardiner
Cinequest
Simon Poole – "Elsewhere, NY" – US premiere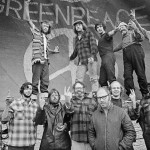 Sundance International Film Festival
Lesley Barber – "How To Change the World" – selected to open the World Documentary Programme.
Ken Myhr – "Sembene"
Mark Korven – "The Witch"
Todor Kobakov (with Ian LeFeuvre) – "Hellions"
TIFF Top 10 Festival
Joseph Murray and Lodewijk Vos – "The Weatherman and the Shadowboxer" and "Day 40"
Vancouver Webfest
Adrian Ellis – "Haphead" –  nominated for "Best original Score"
Whistler Film Festival:
Ari Posner – "After the Ball"
TV Premieres:
Amin Bhatia and Ari Posner – "X Company" – CBC
Darren Fung – "The Great Human Odyssey" – CBC
Todor Kobakov – "Bitten" season 2 – Space
Trevor Morris – "Vikings" Season 3 – History
Releases:
Janal Bechthold – "80 Degrees North" interactive graphic novel www.80degreesnorth.com
Darren Fung – "Making of a Film Score" documentary http://vimeo.com/116524232
Adrian Ellis – "The Scarehouse (Original Motion Picture Soundtrack)" released on iTunes
Meiro Stamm – "Slaughter Nick For President" released on DVD http://slaughter-nick-for-president.myshopify.com/
*******************************

EDITOR'S PICK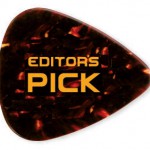 with Craig McConnell

Marco Beltrami (The Homesman), Danny Elfman (Big Eyes), John Powell (How To Train Your Dragon 2),
Trent Reznor (Gone Girl) and Hans Zimmer (Interstellar) discuss the process behind scoring the top films of the year.
*******************************
We welcome your suggestions for story ideas!
Email the Guild: info@screencomposers.ca
Cue Notes:
Craig McConnell: Editor
Nicholas Stirling: Layout, Web
Admin: Tonya Dedrick, Maria Topalovich