Vol.3 No.2 – Summer 2015



VIEW FROM THE PODIUM
with Marvin Dolgay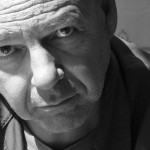 Elections, elections, elections, and more elections.
As we have no escape, even here in Canada, from being bombarded by the seemingly endless coverage of the American election cycle, and as our politicians seem to be taking a page out of the U.S. playbook as they posture in election mode without our fall election having even been officially been called yet, I find myself now adding to a very long sentence and your election overload with this offering of VFP. I apologize in advance.
Firstly, I am pleased to report that all three of our SCGC directors who ran for the SOCAN board have been re-elected. On behalf of us all I'd like to congratulate and thank Victor Davies, Glenn Morley and Ed Henderson for their continuing leadership and dedication to serve during this volatile time in the history of the collective rights management system.
As business models for digital distribution networks are being redefined, so are our PROs. I truly feel that we will be seeing quite a shift in how, and who, will be collecting and distributing our backend income in the foreseeable future. SOCAN's leadership at the board and executive level is extremely impressive and I'm hopeful that SOCAN will be at the forefront of these changes. It is vital that we continue to advocate to ensure that our rights are being represented and that our money is being collected and distributed with the efficiency and transparency that we are respectfully demanding.
With that, I am also finally seeing a meaningful cultural shift and awareness within SOCAN to further promote and represent screen composers and the entire A/V sector. You will be hearing from SOCAN and us as some of these joint SCGC/SOCAN initiatives take shape. I am truly encouraged that real dedication to our earnings is being put into perspective.
I would also like to thank all of our members who voted. The joint slate that was suggested by the Songwriters Association and the SCGC was indeed the slate that was elected. I am pleased, and relieved, that so many SOCAN directors are returning to continue with the work and vision that has been put in motion by the last board.
But wait, there's more ….
Now it is our turn.

Your current board is now in the home stretch of its 3-year term and that means it's time for us to elect a new board at our AGM this September. I appreciate that so much of the work that the SCGC does on behalf of our sector is hard for most to see and to quantify but please take a beat to reflect on the important work that your board does on your behalf. We are extremely fortunate to have such a dedicated and smart group around our table making sure that our interests are well represented and moving forward in this very complicated landscape.
The universe of digital distribution and reach is shaking the very foundations and ground rules of how we make our livings. The fluidity and speed of the changing landscape is brain numbing and we can no longer live in isolation. These realities are redefining how the current and next generation of screen composers will be making their livings, and they're very different from what I had to deal with in my career. The SCGC is a professional trade association and we take pride that our members are indeed the leading screen composing professionals in Canada. Being a pro also means understanding and engaging in the business side of our passion. I am reminded of a quote from one of Canada's greatest leaders – yes, Wayne Gretzky – who said, "I skate to where the puck is going to be, not where it has been."
With that in mind, I'd like to emphasize my belief that all of us engage and really educate ourselves in the issues to ensure that we understand how future deals with our clients will be affected.
It's not a cliché but a simple truth to say that our business models and opportunities are changing. We have had great success at the SCGC with our efforts in keeping our board current and progressive and I hope that we will continue with that success. So let me be the first to call and ask you to consider putting your name forward as a candidate for the SCGC board or a committee when contacted by our nomination committee.
You are now probably aware that, at the risk of being presumptuous, I will not be accepting a nomination to continue on for a third term as president. It is time for new energy. May I add a few more words to say that this experience has been quite remarkable for me. I will be leaving this position with a huge suitcase full of new skill sets and understandings. But, and most importantly, I am most thankful and proud of all the very meaningful professional and personal relationships that being president has allowed me to forge. I honestly still pinch myself as I now find myself being part of a group for which I have such an incredibly high degree of respect. I still keep waiting for someone to figure out that I'm not really qualified to be in the same room with them. Fortunately for us, that hasn't happened yet.
I have so many people to thank and so much to reflect upon but that is not for this article. Let me just close with this:
It is likely that one of you reading this will be the next president of the SCGC. I also hope many of you are truly considering stepping up to this very rewarding challenge. Please know that I will do everything I can to help transition the new president as he/she starts to navigate the alphabet soup of players, agendas and personalities that are now part of our broader ecosystem. If requested, I will also gladly continue to serve as a delegate and advocate for the SCGC.
As this is my last VFP that is for members only, I'd also like you to know that I have recommended to the current board that one of the new board's first tasks should be to get everybody in the same room for an extended meeting of a couple of days in order to assess how we have served our mandate and members so we can improve. On the agenda would also be a re-examination of our strategic plan to clarify where we are going and how we're going to get there. It's been a while since we have had a concentrated board face to face and I believe that this will be a great way to start the next term for our new president and board.
I wish you all a great summer.
Marvin Dolgay
President SCGC
***************************


Underscoring Awareness


by Ari Posner
When I first faced the daunting task of scoring a TV series, I was, not surprisingly, quite overwhelmed by the long list of cues and many minutes of music staring back at me. My naïve instincts at the time led me to believe that the best plan of attack was to work on a single cue until it was finished, print it, and move on to the next one rarely looking back. And while this was a good method for my conscience, allowing me to more rapidly check cues off my list, as it turns out it probably wasn't the best thing for the music.
Now after twenty-five years, and hopefully more than "my ten thousand hours" later, I often take quite the opposite approach to what I've described above. The long list of cues hasn't changed. And the deadline clock seems to tick faster than ever. But these days I find myself trying to visit and revisit cues as many times as possible before deciding that they are ready to be printed. Sometimes this involves sketching out the bulk of a cue on the first pass, but leaving the end for the next time I come back to it. In other cases it might mean starting somewhere in the middle and leaving the beginning open for reassessment on the next visit.
Or perhaps on the first go around I do get through a cue from start to finish, but with a fresh listen the next morning, I decide to pull out many extraneous parts or even delete and redo an entire section. Any of these and many other scenarios are possible.   But the key is another listen with fresh ears the next day.
Tight deadlines are one of the biggest challenges for media composers. But oddly enough, when a slightly more generous deadline schedule presents itself, I've come to appreciate the additional time not because of extra writing days, but because it affords me more opportunities to visit and revisit cues, each time coming back with fresh ears and a beginner's mind – albeit one that is falsely crafted. Eventually it dawned on me that it's precisely this beginner's mind perspective an audience naturally has when they experience a scene and the music for the first and often the only time.
As let's face it, unlike a symphony, a song, or an album, most people watch a show or movie only once. Composers that write for the concert hall, creating music for music's sake, will surely visit and revisit their work laboriously. But they are able to delve deeper into the complex layers of a form that by definition, requires more time and attention from the listener. Let's say, for example, that when one goes to a concert hall to hear music, 85 – 90% of their attention is on the composition being performed, maybe more. But how much of an average viewer's attention is on our underscore in a film? In my mind, the answer to that is ideally almost none since it's our job to write music that is felt not heard. Music that draws little, if any, attention to itself. Music that closely follows the narrative and is for the most part invisible.
I once had a very funny interaction with a TV producer for whom I kept rescoring the same scene many times without success. It was seemingly a very simple scene consisting of two people having a conversation in a quiet office. What were they talking about? Nothing much – just your everyday kind of conversation. After a number of failed attempts, I thought it would be clever of me to ask the producer what she"wanted to feel in the scene", to which she replied …"nothing". What I didn't realize at the time was that my music was drawing too much attention to itself, injecting feelings into a scene that had no place being there. What that producer wanted was something invisible.


Writing invisible music, I've learned, is quite difficult since it's a very human tendency to seek attention with the things we create. To write underscore we must pay attention to it closely and spend a good deal of time creating it. But then to determine if that underscore is doing the best job it can, it seems to me we are required to divorce our awareness from the music and try to step into the shoes of that first time viewer whose attention is hopefully resting squarely on the important things – dialogue, visual images and the story.
As far as I can tell, the best way to take our attention off our own creations and experience a scene with beginner's mind is to put it away, sleep on it and come back the next day. So far, I haven't found any shortcuts.
******************************




SCGC Member News
compiled by Janal Bechthold
AWARDS:
ASCAP Film & Television Awards
Most Performed Themes and Underscore
Robert Duncan
Top Television Series
Robert Duncan – Castle
John Sereda and Paul Michael Thomas – When Calls The Heart
Top Box Office Films
Howard Shore – The Hobbit: The Battle of the Five Armies
Alberta Media Production Industries Association (AMPIA)
Rosie Awards
Best Original Musical Score (Non-Fiction Under 30 Minutes)
Alec Harrison – FIFA World Cup – "Rhythm of the Game"
Best Original Musical Score (Non-Fiction Over 30 Minutes)
Mike Shields – Scout's Honor: the Mel Didier Story
Best Original Musical Score (Drama Under 30 Minutes)
Alec Harrison – Hello World
Best Original Musical Score (Drama Over 30 Minutes)
Mike Shields – A Louder Silence
Best Original Musical Score (Drama Under 30 Minutes) Nomination
Alec Harrison – From Naughty to Nice
Andrea Wettstein – Historica Canada – Heritage Minute "Nursing Sister"
Andrea Wettstein – Historica Canada – Heritage Minute
"Winnipeg Falcons"
Best Original Musical Score (Drama Over 30 Minutes) Nomination
Russel Broom – Envy
Alec Harrison – Painkillers
Mike Shields – Blackstone – "Deeper and Deeper"
Best Original Musical Score (Non-Fiction Under 30 Minutes) Nomination
Alec Harrison – Black Friday
Alec Harrison – The Harder I Fight
Mike Shields – ATB Financial – "Puckcam"
Andrea Wettstein (with Chris Vail) – Do You See Me?
Human Rights and discrimination on the streets of Calgary
Best Original Musical Score (Non-Fiction Over 30 Minutes) Nomination
Alec Harrison, Andrea Wettstein (with Chris Vail) – Chefly Screenshots
Mike Shields – Oil Change: All In – "Saying Goodbye"
Christopher Dedrick Award for Live Musicians in Media Soundtracks
Recipient: Schaun Tozer
Leo Awards 
Best Musical Score Animation Program or Series
Hal Beckett (with Hoot Gibson) – Pirate Express: Udder Chaos
Best Musical Score Television Movie
Hal Beckett – Surprised By Love
Best Musical Score Animation Program or Series (Nomination)
Michael Richard Plowman – Kate & Mim-Mim – Teenie Genie
Steffan Andrews (w Daniel Ingram) Littlest Pet Shop- Fish Out Of Water
Jeff Toyne – Mighty Mighty Monsters in Pranks for the Memories
Best Musical Score Television Movie (Nomination)
Lawrence Shragge – The Christmas Secret
Best Musical Score in a Short Drama (Nomination)
Collin Ankerson – Avellines Window
TO Webfest
Outstanding Music
Adrian Ellis – Haphead
APPEARANCES
ASCAP: Richard Bellis and Alf Clausen will be serving on the ASCAP Board of Directors for the 2015-2017 term.
Dillion Baldassero, David Federman, and Steph Kowal participated in the NYU/ASCAP Film Scoring Workshop.
Berlinale Talents: Howard Shore appeared as an expert and shared his creative working methods in a masterclass moderated by acclaimed writer Peter Cowie entitled: "Scoring Goals" https://www.youtube.com/watch?v=NYwWvvy6bns
Hot Docs International Film Festival: Adrian Ellis represented the Screen Composers Guild on the "Rent an Expert" Panel 3, where he spoke on the Composer-Director relationship and Working with a Composer.
Kraków Film Music Festival: Trevor Morris was one of the festival's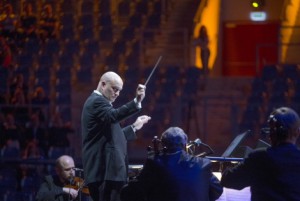 special guests. Trevor attended the festival as a composer clinician and judge of the Young Talent Award, where composers scored a scene from "The Borgias". As an honoured guest, Trevor also conducted music from "The Vikings" live.
SOCAN: Victor Davis, Ed Henderson, and Glenn Morley have been re-elected to the SOCAN Board of Directors for the 2015 – 2018 term.
Toronto Ravel: John Herberman and Amin Bhatia presented during the Toronto Ravel portion of the "Hollywood Strings" workshop with Norman Ludwin. Lou Natale demonstrated Tibetan music and instruments during the study session in June.
Writing For Guitar: Ed Henderson led the "Writing for Guitar" workshop in Vancouver, using scores, recordings, and live examples to teach composers how to get the most from a guitarist in a recording session.
SCREENINGS
Film Festivals:
Canadian Film Festival
Erica Procunier (co-composed with Shaun Benson) – "Barn Wedding"
sound mix edited by Iain Gardiner
Dances with films ( Chinese Theatre, LA)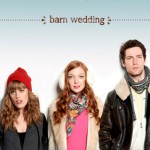 Erica Procunier (co-composed with Shaun Benson) – "Barn Wedding"
sound mix edited by Iain Gardiner
Jeff Toyne – "A Year and Change"
Festival de Cannes
Ken Myhr – "Sembene"
Italian Contemporary Film Festival
Angelo Oddi – "The Colossal Failure of the Modern Relationship"
Hoboken International Film Festival
Ray Fabi – "The Union"
Hot Docs 
Lesley Barber – "How to Change the World"
Darren Fung – "Danny"
Phil Strong – "The Messenger"
Toronto Short Film Festival
Shannon Penner – "Coffee Grinder"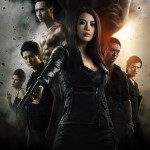 Viet Film Festival
Steve Cupani and Ryan Latham – "Huong Ga"
WIFT Toronto Short Film Showcase
Erica Procunier – "Arranged" *Audience Choice Award
Theatrical Release:
James Jandrisch – "Preggoland"
Jeff Toyne (with Dave Corman) –
song "Buena Vista" appears in "Preggoland"
Neil Parfitt (synth programming, piano "smashing") – "San Andreas"
Television: 
Janal Bechthold (song) "Galala" – Unis TV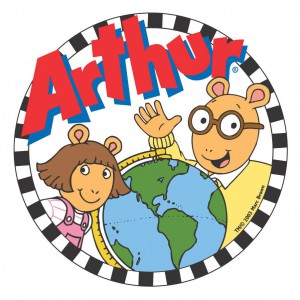 Ray Fabi – "Arthur: Season 19" – PBS Kids
Greg Fisher and Derek Treffry – "Mega speed" – Discovery
Darren Fung – "FIFA World Cup Theme" – TSN
Robert Duncan – "The Whispers" – ABC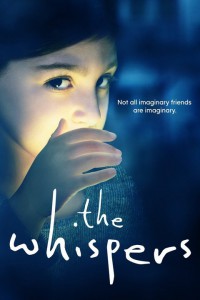 Releases:
Darren Fung – "The Great Human Odyssey" soundtrack on iTunes
Julia Mermelstein – recorded REFLEXtion with the Nostos Collective
Lou Natale – new album "Nang" which he produced and performed  with artist Dorjee Tsering
Simon Poole – composed "Mother of Pearl", an audio demo for Impact Soundworks' Pearl Piano Library
*******************************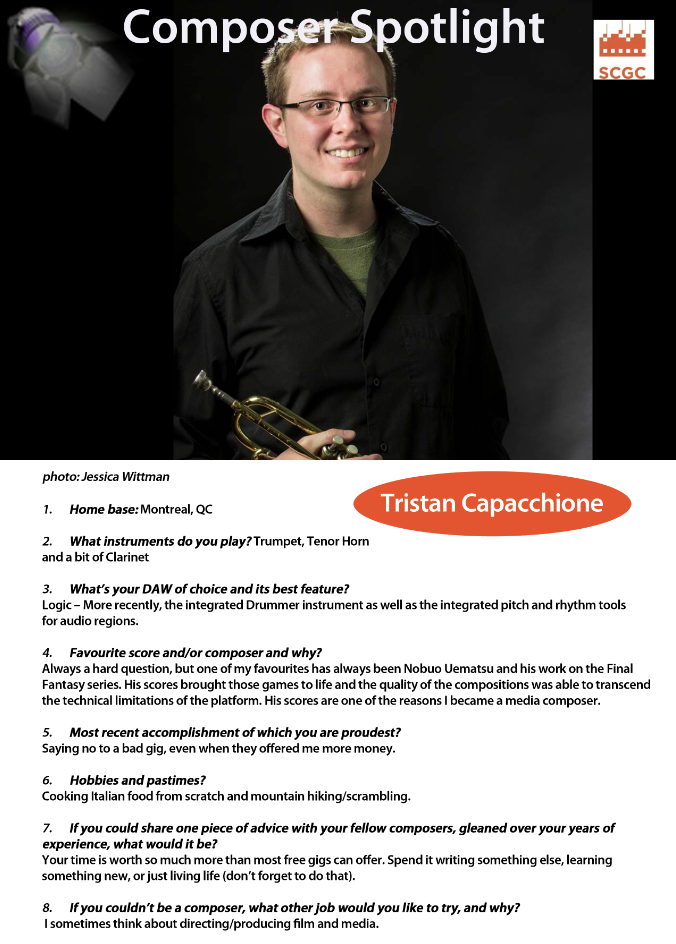 *******************************

EDITOR'S PICK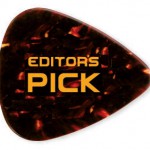 with Craig McConnell

Mainstream vs. Indie Film Composing at the
BMI Sundance Roundtable 2013

*******************************
We welcome your suggestions for story ideas!
Email the Guild: info@screencomposers.ca
Cue Notes:
Craig McConnell: Editor
Nicholas Stirling: Layout, Web
Admin: Tonya Dedrick, Maria Topalovich