VIEW FROM THE PODIUM

by Darren Fung, Second Vice President


When John Welsman called to ask if I would consider writing this month's View From The Podium, I literally had one foot out the door, heading to the airport to start recording on my latest gig. John, sensing that I was completely vulnerable, pounced, and low and behold, I agreed, and now I'm left sitting in front of my computer, wondering what the heck am I going to write about.
I was fortunate enough on this last gig to have a budget that afforded me the opportunity to work with orchestra and choir, on a CFM contract here in Canada, but I have to say it was one of the most demanding jobs I've done, with the last cue only being approved 28 minutes before downbeat. I've called my week off my "rehab" week, and as I indeed rehabilitate, I'm reflecting on all the moving parts that had to go smoothly in order for me to relax today.
One of the common questions that people ask when they are being solicited to join or renew their SCGC membership is "what does the Guild do for me?" And when I look back at this past gig, it becomes really easy to draw a line between opportunities that the Guild offered me as an emerging composer, and where I am today. It's incredible to see how the Guild has impacted, either directly or indirectly, my professional life.
My first experiences working on real-life projects were through the Apprentice-Mentor program with Montreal composer Pierre-Daniel Rheault. I learnt the nuances of working on DAWs (even though he's evolved to Logic, I'm still a stubborn Digital Performer geek…), synthestration, but probably most importantly, client interaction and the "business." PDR brought me onboard to be the session "lackey" for the first SCGC Orchestral Reading Program, pioneered in Montreal, and it was he who introduced me to Victor Davies. Victor acted as one of my mentors in the world of live recording sessions, where in turn I graduated from coffee boy to staff conductor (and then back to lackey when I took over as chair of the program!).
The contract that I have with the production company is based on the SCGC's Model Agreement, something that was deemed fair and equitable for both my producer and myself. The fee that was negotiated for this gig is in-line with the Endorsed Rate Chart that the SCGC recently released. The CFM's Canadian Content Production Rules (CCPR) contract we used to engage the orchestra was a product of intense lobbying and involvement from the SCGC many moons ago. And while that agreement is currently being renegotiated, this contract allows me to release a soundtrack and a whole whack-load of promotional material for one reasonable fee, paying tribute to the unique production landscape that Canadian productions have to exist in.
I got connected to my assistant for this project, Vincent Pratte, through members of the SCGC. Their references and endorsements led to an incredible personal and professional relationship of over four years. When I needed some hammered dulcimer to be recorded remotely in the GTA, I called up my good friend, Vice-Presidential-Partner-In-Crime and writing partner, Adrian Ellis, who helped track my player. And how did Adrian and I meet? At some SCGC event in Toronto many moons ago.
If I were to sum up what the SCGC means to me, it's about advocacy, professional development, and networking. And it's evident from this gig that I just wrapped on, that the dues we pay is money very well spent. But that's not why I'm a member.
When I think of the CFM CCPR contract that is being renegotiated, I sleep a little bit better knowing that the SCGC has articulated strong positions in an attempt to maintain its sustainability. I think of how the Guild acts as a unified and informed voice to SOCAN, in an attempt to make sure that AV composers' interests are accurately represented. I think of the valuable industrial intelligence the SCGC brings back through its involvement in various organizations, and how that intelligence has helped us on numerous dossiers, including our Endorsed Rate Card and our new Model Agreement. But I also value being a member of a community that I can turn to for support, friendship and the occasional sponsored libation.
I'm a member of the SCGC because it's an organization that has my back as a professional screen composer. Membership is my way of saying that I support the mission of the Guild and the causes it champions, and likewise, I have its back. Everything else is just an added bonus.
Plus, the Discuss List is a lot cheaper than therapy!
***************************

The New LOUD
By Virginia Kilbertus
Over the past few years, a new trend has emerged in the world of film scoring: that of mixing the score at very high volume. As screen composers, the old adage that "dialogue is king" is usually one of the first and most important lessons that we learn. Increasingly though, this rule no longer seems to apply.
Christopher Nolan's Interstellar, which came out in 2014, was perhaps the first major film to launch this new trend. It sparked an immediate and heated debate within the film industry upon its release – many complaining about various moments in which the dialogue is swallowed up by score. Nolan admits openly that his approach to mixing is rather unconventional and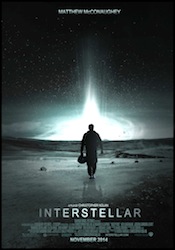 that the levels in his films are very deliberate. "There are particular moments," he says with regards to Interstellar, "where I decided to use dialogue as a sound effect, so sometimes it's mixed slightly underneath the other sound effects or in the other sound effects to emphasize how loud the surrounding noise is… I don't agree with the idea that you can only achieve clarity through dialogue. Clarity of story, clarity of emotions — I try to achieve that in a very layered way using all the different things at my disposal — picture and sound. I've always loved films that approach sound in an impressionistic way and that is an unusual approach for a mainstream blockbuster."
The criticism that the Interstellar mix received did not serve as a deterrent for Nolan, since his most recent film Dunkirk received a very similar bag of mixed reviews in regards to its sound. This time though, the critics seemed to focus more on the inability to distinguish score from sound effect, rather than the obscuring of dialogue. Nolan explains that once again, these were deliberate choices that were made in order to attempt to create a kind of "visceral realism" in which the actuality of the event on screen could be conveyed. The music and sound effects were so deliberately intertwined in Dunkirk in fact, that "right as [they] got into the edit suite, [they] would lay out [and start] fusing sound effects and music and picture in one very unified rhythmic structure." This can be observed in Dunkirk right from the beginning, when the sound of a ticking clock starts and continues throughout the rest of the film, coming in and out of focus at various moments.
Coupled with Nolan and Hans Zimmer's use of a Shepard Tone, a pitch that steadily rises for the entirety of the movie, the Dunkirk soundscape creates a mounting sense of dread and unease so intense that it has proven to be too much for some people. One New Yorker critic, Richard Brody, wrote: "If Nolan really believed in images — in his images — he wouldn't use such overwhelming music or seat-rumbling bass like a high-budget William Castle." (William Castle was a producer and a director, known for employing tricks such as attaching vibrating motors to theatre seats during the screenings of his films.)
In addition to this experimentation with the three tiers of sound in a film – score, sound effects and dialogue – Interstellar and Dunkirk also belong to a group of films that are louder than usual overall. Perhaps the most notable other recent film in this category is Blade Runner 2049. Blade Runner 2049 also received complaints for its loudness and was criticized for being distracting and unpleasant to experience. This rising trend in loudness, however, may be a result of the increasing pressure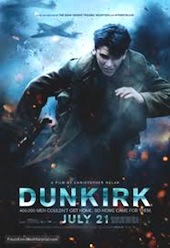 placed on filmmakers to create an immersive experience. Movies today have to be made with advancements in virtual reality, 3D and IMAX technology, and surround sound configurations such as Dolby Atmos, in mind. It is for this reason that directors such as Christopher Nolan visit the best theatres in the world to test their films and make adjustments accordingly. "We made the decision a couple of films ago that we weren't going to mix films for substandard theaters," said Nolan in an interview with IndieWire. "We're mixing for well-aligned, great theaters."
The issue then of course becomes whether or not the film will translate well to other movie and home theatres, laptops and cell phones. Indeed, watching Blade Runner 2049 on a standard television can be underwhelming after experiencing it in an IMAX theatre. To this, Nolan says, "at a certain point, you have to decide if you've made the best possible version of the film and you're trying to account for inadequacies in presentation… we spent a lot of time and attention making sure that they work in as predictable a way possible." In the end, it comes down to how the viewer chooses to experience the film. If one does go to a movie theatre, the expectation today is much greater than it was even a few years ago.
What has been made clear through the controversy surrounding films such as Interstellar, Dunkirk and Blade Runner 2049, is that sound mixing has come to the fore as an integral part of the artistic totality of a film. Much as in visual art, tastes vary wildly, as some prefer more interpretive impressionism while others prefer broader, more defined brush strokes. The one thing we can say for certain is that that 2018 is clearly a year for further experimentation and the pushing of boundaries.
*****************************


SUAD BUSHNAQ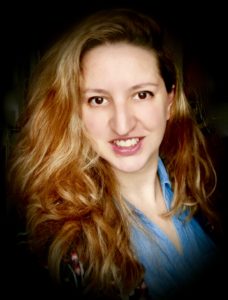 Home Base: Toronto, Ontario
Instruments Played: Piano, (Harpsichord stopped at 23), (Viola stopped at 18)
DAW of choice and favourite Feature: Logic Pro X. My favourite feature right now is the 'capture last take as recording' feature. A friend brought this to my attention recently after I had complained about losing a good take because I had forgotten to hit 'record'. My life has never been the same since, as now I never hit the record button before playing, but rather wait until I have a good take and save it immediately. It's amazing how a little tip like this, given by a friend, would end up changing one's workflow forever!
Favourite Score and/or composer and why: The Talented Mr. Ripley by Gabriel Yared will forever be my most favourite score of all time, even though there is a good number of scores that continue to floor me.
What fascinates me about this score is the unusual tonalities and the sonic world that he created, which allow the music to sound mysterious and dark yet so lush and plaintive and heavenly. Yared combines beautiful, lyrical melodies with baroque elements that add a certain edge and timelessness to his work. There is something extremely unnerving yet deliciously beautiful  about this score and I think Yared managed to capture the essence of the film and provide it with a unique atmosphere and character that wouldn't have been possible otherwise. This is also a perfect example, in my opinion, of a thematic film score and how a composer can build a number of diverse cues using a simple melodic line and some counterpoint. When you have a melody with 'good bones', the sky is the limit and the scope for imagination is endless.
Most Recent Accomplishment: My piece 'The Road to Jenin' from the score I composed for a feature film called 'The Curve'  just got nominated for a Hollywood Music in Media Award in the world music category, after having won a 'Global Music Awards' Silver Medal for outstanding achievement in original score. I was also very fortunate to have been selected as one of six composers for this year's CFC Slaight Music Residency. I am attending it with my two-week old newborn son, Nabil Amadeus, and so far it's been wonderful.
Hobbies and Pastimes: World travel, languages and etymology, watching cooking shows and wishing a button on TV would bring the food to life, catching continuity errors, sitting in cafés, discovering new cities on foot.
Piece of Advice for Fellow Composers: Reach out to filmmakers and don't be scared of rejection; make sure your work is of the best quality, always; as much as possible try to recognize your specific musical voice and become exceptionally good at it and don't shy away from it; be patient and don't rush success: look at the legends, their success is measured not by the year or two, but by chunks of five or ten years at a time; enjoy the journey and give yourself permission to relax every once in a while; don't talk too much about your work but rather let your work do the talking; make sure you have an excellent reputation (it's just as important as talent, if not more!); and last but not least, recognize that once you've built a good relationship with a director, this is a relationship that will last a lifetime.
What Other Job Would You Like to Try: I would love to be a pilot on commercial Trans-Atlantic flights, open a music café where people sip coffee and listen to indie film scores, and be the host of a food and travel TV show.
MEMBER NEWS
Compiled by Janal Bechthold & Elizabeth Hannan

EVENTS AND APPEARANCES