View From The Podium: Inspiration from Europe
by John Welsman, President
"Artists and creators are our crown jewels. The creation of content is not a hobby. It is a profession. And it is part of our European culture".
Jean-Claude Juncker, President of the European Commission, 2016
Recently, 8 music publishers and 8 screen composers were invited to be part of a trade mission and attend the Berlinale Film Festival and European Film Market at the end of February. Six of our board members, Tonya Dedrick, and myself went representing Canadian screen composers. We received support from FACTOR for this trip, and Music Publishers Canada Executive Director Margaret McGuffin was instrumental in making it all happen – we are very grateful to have been invited.
Over the course of five days, we had many opportunities to network with filmmakers, but for many it was our meetings with our fellow European music creators that featured largest in our experience. We learned how a ten-year campaign to change copyright laws in the European Union was fought and ultimately won, resulting in the EU Copyright Directive.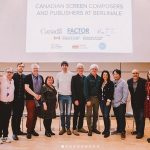 That Directive changed a lot of important things for creators. Perhaps most significantly, it ended the 'Safe Harbours' that have allowed large Internet companies to be exempt from the responsibility of tracking content and compensating creators for the masses of copyright content that flow through their internet pipelines day in and day out. Safe Harbours have generated huge income for these Internet companies. Article 17 of the Directive requires websites that "automatically reproduce or refer to significant amounts of copyright-protected visual works" to "conclude fair and balanced licensing agreements with any requesting rights holders". (I encourage you to read more about this Directive when you have the chance.)
We heard some of the leaders of that campaign tell their stories about how it all went down. Key presenters included Alfons Karabuda, President of European Songwriters and Composers Alliance (ECSA); Marc du Moulin, Secretary General of ECSA; John Phelan, Director General of International Confederation of Music Publishers; and Helga Trüpel, former Member of European Parliament, who was a pivotal force in the creation of the Directive.
A panel entitled 'Coercion in the film music business – finally illegal', was particularly powerful: EU lawmakers, including Helga Trüpel, made it clear that forcing composers to give up their copyright and publishing rights in order to secure scoring commissions is in fact coercive.
As in Canada, filmmaking in Europe requires much government support, including grants and tax incentives. Europeans do not look kindly on those receiving such incentives who take advantage of their fellow citizens in their contractual agreements, and we assume Canadians would feel similarly. This assumption is key and will assist us in Canada in our pursuit of fairness in the marketplace. Members of the SCGC executive have already had follow-up meetings with Karabuda and Trüpel and they are strongly aligned in support of our cause here.
We also learned much about five key Articles in the Copyright Directive and the issues they remedy. The most important one for music creators is Article 13, (which became Article 17 in the final Directive,) which addresses the Value Gap. YouTube pays out 20 times less per user per year than Spotify, yet YouTube has 1.9 billion users compared with Spotify's 100 million paid subscribers. And 1 billion of those YouTube users use it for music.
Article 16 is also hugely important – it provides for remuneration transparency, contract adjustments over time, a redress mechanism, and a revocation right. It's all about appropriate remuneration for one's copyrighted work and the ability of a creator to revisit the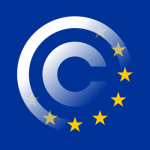 terms of their original contract if their remuneration hasn't been commensurate with the success of the project. This process has already been successfully used by the composer of the score for Das Boot – the sequel.
There was a fierce and expensive campaign waged against Articles in the Directive by Google and those who believe in an 'Open Internet' where everything should be 'free;' they spent over 200 million euros on that campaign. What we learned about this unprecedented lobby operation had the makings of a John le Carré spy novel. There were phone campaigns that overwhelmed the phone lines of Members of the European Parliament, email campaigns that flooded their inboxes, even death threats that were received by some of our people fighting for these changes. Google spent over 31 million Euros on their campaign in Germany alone. We heard about the spread of misinformation by the 'Against' side, and the myth busting work done by the 'For' side to clarify exactly what was true and what was false.
47% of Tweets in the #censorshipmachines campaign and 30% of tweets in the #saveyourinternet campaign originated as bots from the USA (sourced to companies from Seattle and Vancouver). Before each vote, Wikipedia shut down its homepage in several European countries – despite express exclusion from the scope of the law. This coincided with Google announcing additional funding of $3.1 million to Wikipedia.
We were also reminded of the importance of creators' actions, the world over, in mounting a video petition campaign asking the MEPs to please 'do what's right, and vote FOR the Copyright Directive'. That was a campaign many of us took part in, and we can be proud of that contribution.
The discovery of some of these underhanded tactics and the campaign of misinformation must surely have influenced MEPs away from the 'Against' and over to the 'For' side. In the end, after huge effort on the part of many, the EU Copyright Directive was passed. As big a victory as this was – and it WAS an incredible victory against very well organized forces with very deep pockets – the job isn't finished yet. Each country in the EU must now put these new terms into their own laws, and that's not a simple process. So the work continues for those who badly want these changes put in place.
The job is not finished in Canada either: Google and others employ people in every country to fight for a 'free internet' – in Canada we have Michael Geist whose anti-copyright point of view must be exposed for what it is: copyright theft.
Europe has led the way updating laws that allowed rampant use of copyright works on the Internet without fair compensation for the creators of those works. It is up to the creator community here to follow in their footsteps and work diligently for similar and necessary changes to our copyright laws in Canada. We've all come away from the Berlin experience inspired to create something here in Canada that's as wonderful as what the Europeans have been able to do.
Along with our Board of Directors, I want to assure you how committed I am to this mission. We want changes that will make the digital space a fairer one for all creators, without whose valuable works NONE of our very prosperous entertainment industries would even exist!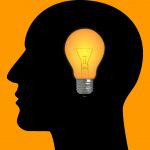 I can't sign off without a parting thought about the challenge we all face with the COVID-19 virus. We've never experienced anything like this in our lives. As our lives have changed so much, and we may find we have more time on our hands than usual, I encourage us all to look for inspiration wherever we can find it. That may be to study something new, to take bigger chances creatively, or to focus energy on our own art, independent of AV projects, in new and different ways. I wish you good health in the coming weeks and months.
John Welsman,
President
1
_____________________________________________________________________________________________________________________________________
All It Took Was A Pandemic


By Neil Parfitt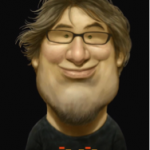 All it took was a pandemic.
My mom called the other day, bored out of her mind, and stated with exasperation: "I've watched the entire internet!" Being behind on many of my favourite shows, this was worrisome, as I didn't want to become a potato!
I'm an introvert by default, so the social isolation has been no big deal. For many composers, working solo or in small teams is the de-facto mode of operation: a little island! We have the luxury of staying somewhat at arms-length from the more considerable ruckus of production. However, as I discovered very quickly, this also makes us very vulnerable. We're like the telepathic mutants in Total Recall relying on Cohaagen for our air supply!
Within two days I've seen two of my three long-term contracts postponed, (with no resume date,) and the other is hanging by a thread. So here I am, just having sunk megabucks into a studio revamp to be ready for this next wave of insanity… and… nope!
Suddenly, I have more free time than I've ever had in my life. What is there to do without seeing friends and family in the flesh?
It turns out there are a million things one tends to put on the backburner when forever busy: the ignored "I'll do it later" list.  Now, they didn't stand a chance; I dove in!
Surprisingly, this took less time than anticipated to complete, as there were no outside interruptions while tackling these tasks. My shed, garage, furnace room, kitchen junk drawers, closets, and documents: ORGANIZED! Of course resulting in a heap of items destined for a probable social relic: The Garage Sale. I can see my future self telling my niece a story from yesteryear: "I remember back in the day when I'd sit on my porch dealing with hagglers over some junk… and still make more money than my Netflix Royalties!"
I was feeling great! And then, without warning, I was struck with what a musician/hoarder dreads most: sorting out the "music stuff."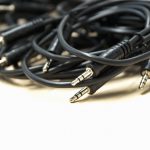 Oh, we all have it in one way or another: that tub of old cables and mystery wall warts, those sample library folders in disarray that "you'll get to," those messy wires under the desk that could use tidying, hard drives with "sort" folders, random notes and papers, nooks full of legacy gear, cables and defunct software that "I'll deal with one day."
This past week, I've hunkered down and organized and sorted through ALL of it. And honestly, it feels fantastic!  Hey, I have to latch onto something positive in these bleak times right?  Even if it's the pinnacle of mundane!
So, if you're sitting around going a little stir-crazy, I recommend taking this time to go through all those things that tend to get shoved to the side for later.  Audition those random patches from sample libraries you've barely skimmed through and catalogue your favourites. Tweak those DAW templates. On and on it goes, and for once, many of us will have the time!
All it took was a pandemic.
On a serious note, having a parent with a compromised immune system has made this an even more challenging and stressful time. Thankfully, it's never been easier to be in contact with everyone in our support circles. Be safe out there!