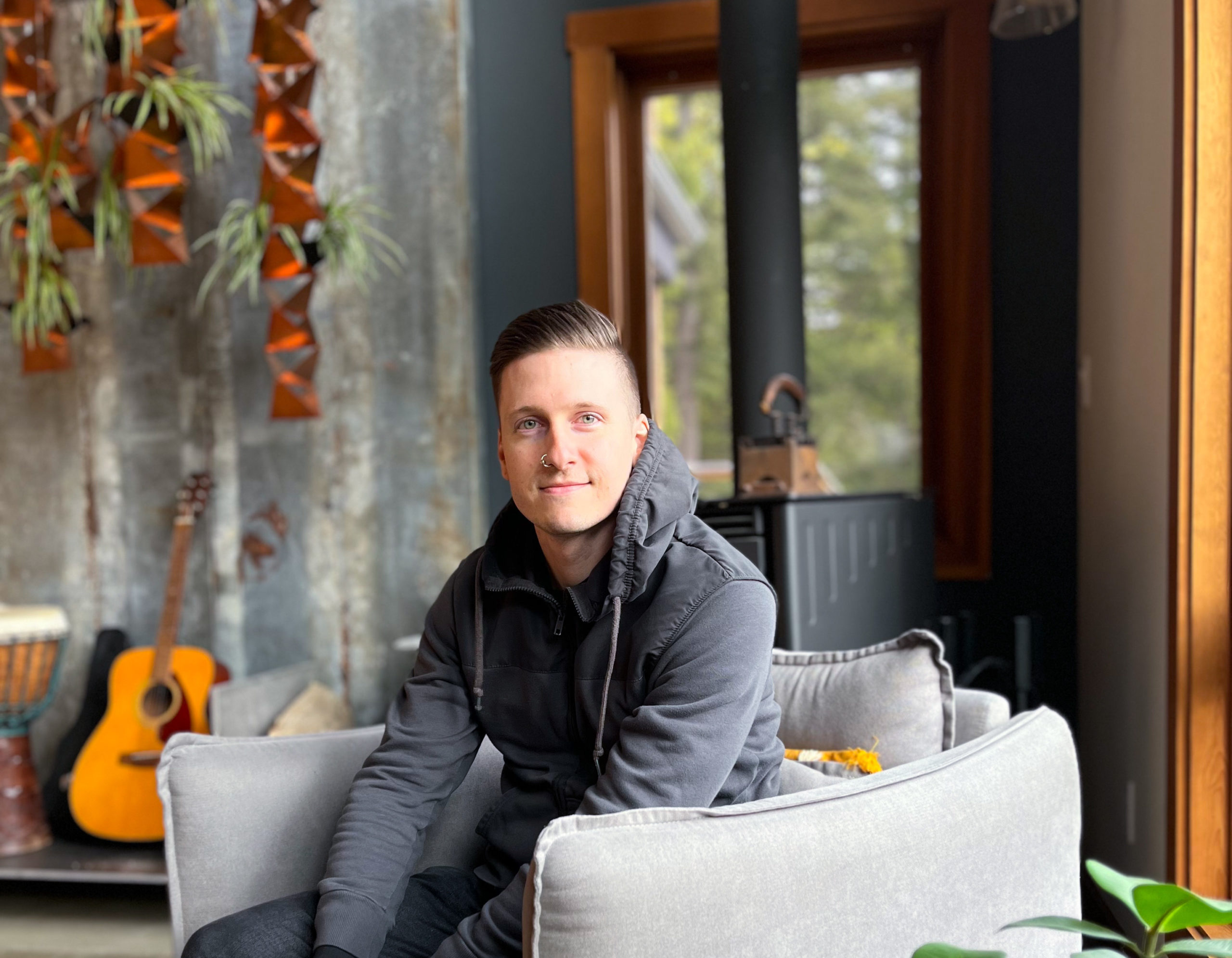 VANCOUVER, BC
Tel. 7788366534
Blake Matthew
In the last seven years, impactful storyteller, Blake Matthew has scored over 80 films. This Vancouver based composer's love for films began when he was a youth, but his passion for composing was sparked during his studies in Music Technology at Douglas College in 2014. Blake, who also specializes in electronic music production and sound design has scored over 75 short films and has been a part of 5 feature films thus far in his career.



In 2018 Blake scored his first feature film, Infeccion which premiered in the FICG at the Chinese Theatre in Hollywood. Infeccion was released in cinemas across Latin America on October 31, 2019. In early 2019 he scored 2 feature films (After the Rain, Funhouse) which premiered in Kyrgyzstan and Sweden in 2020. Blake has been nominated for 3 Leo Awards (Best Music in a Motion Picture & Best Music in a Short Drama), winning one of those for Best Music in a Motion Picture for his score in Infeccion. More recently, Blake has collaborated with Gigi Saul Guerrero and Raynor Shima of Luchagore Productions on their short film with CryptTV called Mistress of Bones and the feature film anthology Satanic Hispanics which includes their segment Nahuales. Blake is currently the lead composer and sound designer for the blockchain video game called Tiny Colony under the alias of Dr. Corpse. He is also a trailer composer for the music licensing trailer house Studio Rev.



Blake has apprenticed under Veteran Canadian film composers Terry Frewer and Daniel Ingram. Blake's focus on collaboration with directors is what allows his music to play such a strong role in story-telling.
Top Credits
Infeccion directed by Flavio Pedota (Feature Film)

Satanic Hispanics (Nahuales) directed by Gigi Saul Guerrero (Feature Anthology)

Mistress of Bones (Crypt TV) directed by Gigi Saul Guerrero (Short Film)

Tiny Colony (Blockchain Video Game)


EXPERIENCE / ABILITIES
Action, Comedy, Commercials, Documentary, Drama, Experimental, Horror, Industrial, Movie of the Week, Science Fiction, Series - Episodic, Series - Mini, Video Games
PROFESSIONAL ROLES
Composer, Music Editor, Music Producer, Songwriter
PERFORMING RIGHTS SOCIETIES
SOCAN
MECHANICAL RIGHTS SOCIETIES
SOCAN RR