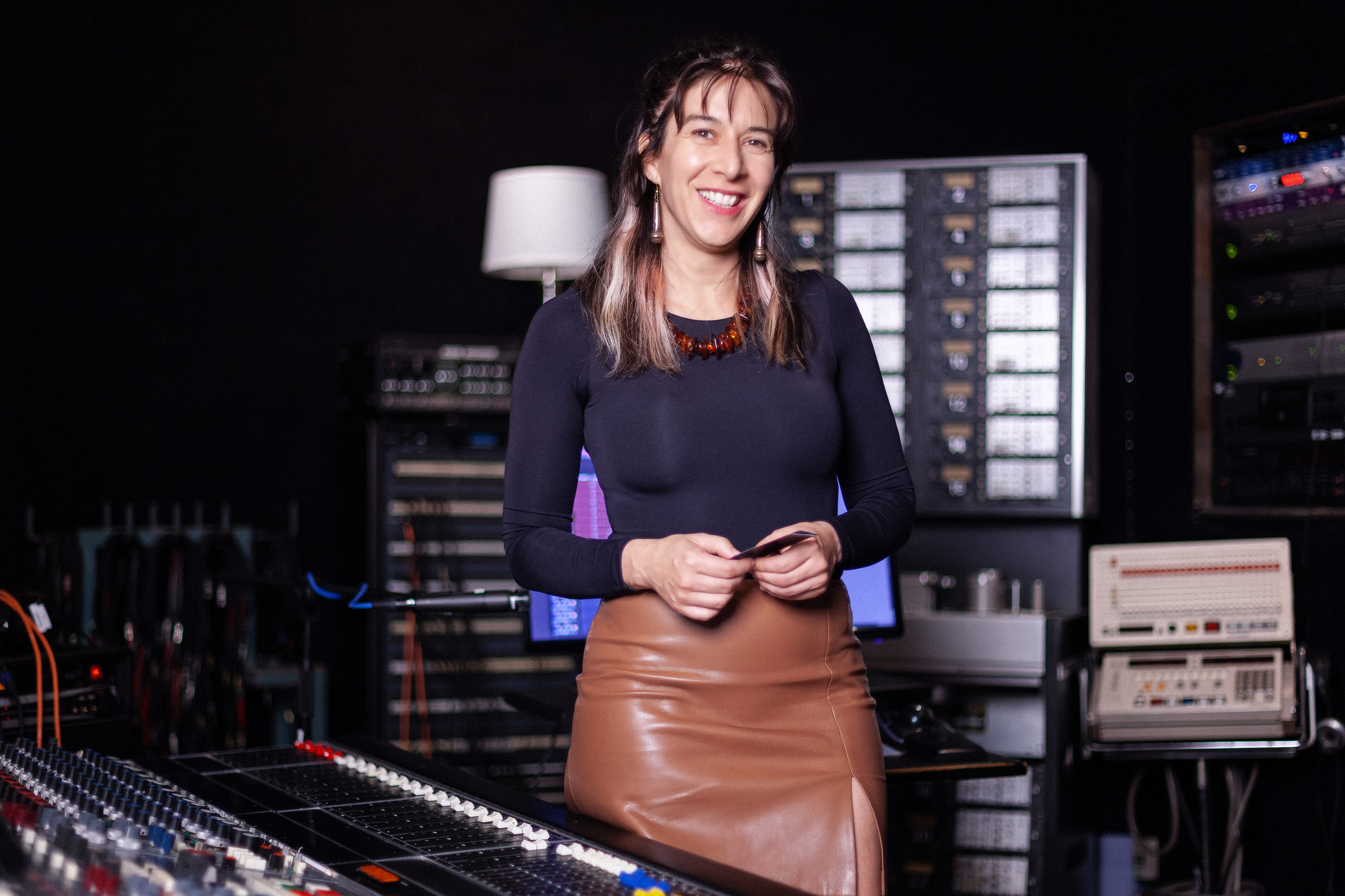 2103 Sherbrooke East
MONTREAL, QC
Tel. 514-576-9301
Brigitte Dajczer
Brigitte Dajczer is a highly versatile composer, producer & multi-instrumentalist whose work spans across film, games, television & streaming media - Firmly rooted in years of experience touring, performing & scoring as the musical artist BRIGA: she continues to score orchestral music, to a hybridized approach of modular synthesis & classical sounds, to folk music based in eastern European & Balkan sonds , to producing songs in the Pop & Global Roots genres.



She is the recipient of numerous awards & nominations, from the Canadian Juno Awards, to Québec's A.D.I.S.Q Awards, the European Game Awards, and the Game Audio Network Guild Awards.



Brigitte has been involved in creating music for AAA Games, be it as musician, composer, recording engineer, string arranger or orchestral arranger. Credits include: The Shadow of the Tomb Raider, Riot Games': League of Legend's Qiyana Champion Theme and Kin of the Stained Blade, Resident Evil 8 Village, and Resident Evil 7: Biohazard. She recently scored the trailer to the upcoming MMORPG game: Into The Echo, the NFB's feature length film: In Full Voice (In Full Voice), mobile game: Fracter, and Adad Hannah's films: Social Distancing Series (Between Us) as well as What Fools These Mortals Be.


EXPERIENCE / ABILITIES
Action, Commercials, Documentary, Drama, Experimental, Horror, Series - Episodic, Series - Mini, Sports, Video Games
PROFESSIONAL ROLES
Arranger, Composer, Music Producer, Orchestrator, Songwriter
PERFORMING RIGHTS SOCIETIES
SOCAN, BMI