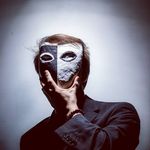 117 Clover Ridge Drive East
AJAX, ON
Tel. 9052430173
Grant Craven
Rowin "November" Roberts is a Canadian film and game composer, arranger, sound designer, sound programmer, and orchestrator (he much rather prefers the term "Wiggly Air Wizard", thank you very much). Rather than pursuing a goal, Rowin works towards the value of curiosity, as this is where he feels most at home: discovering something new. When he is not writing music for studios like Dreamworks, Nickelodion, and Netflix; he is burying his head in a textbook. This, naturally, results in Rowin not being invited to many parties.
Top Credits
~Between Wings and Swings; 'Winner Best Sound & Music - FEEDBACK Animation Film & Screenplay Festival, 2022' *Composer*
~FUBAR (Episode 8, "That's It and That's All") *Orchestrator*
~ICU - Krill Or Be Krilled Games; Toronto Game Jam 2023 *Creative Director/Composer/Sound Designer*
EXPERIENCE / ABILITIES
Animation, Children, Comedy, Horror, Video Games
PROFESSIONAL ROLES
Arranger, Composer, Music Producer, Orchestrator, Sound Designer
UNIQUE EXPERIENCE / INFORMATION
In my spare time away from film composition, I also study neuropsychology (with my degree specializing in Auditory psychology and neuroimaging).