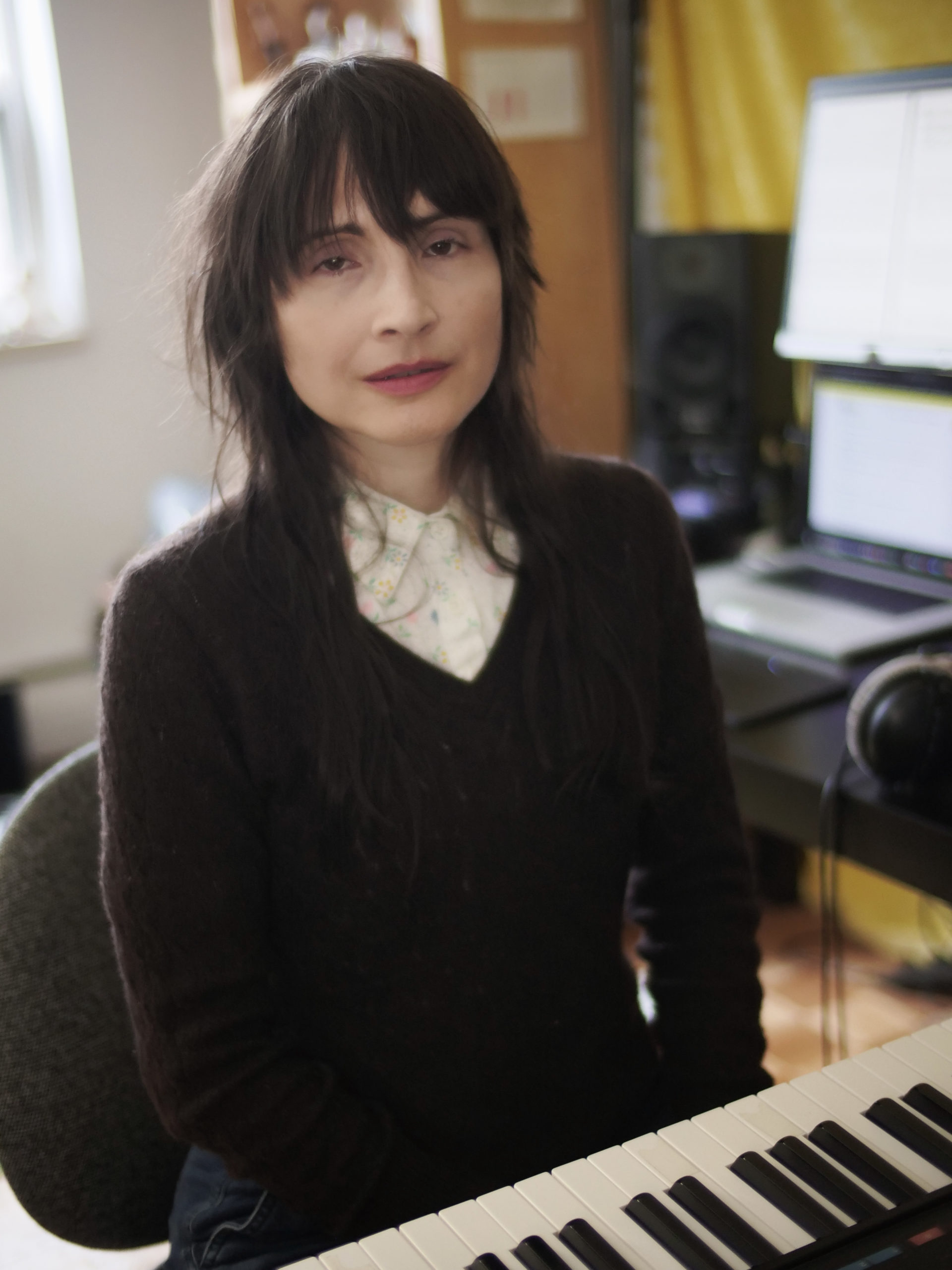 Rose Bolton
Rose Bolton is one of Canada's most innovative and multi-faceted composers. Nominated for a Juno in 2020: Classical Composition of the Year, she has composed 13 full-length documentary film scores for CBC's Doc Zone, TVO, and Logo TV (US) and festivals worldwide. In 2018 she composed music for Anthropocene: The Human Epoch, which premiered at TIFF, and her score was nominated for best musical score in the 2019 Cinema Eye Honors (New York).

She has long focused on creating electronic and instrumental music for innovative multimedia projects for festivals and events including Montreal's AKOUSMA and Toronto's Nuit Blanche, Luminato, X Avant festival. This includes Song of Extinction, a feature length multimedia work premiered at the cavernous Hearn Generating Station. In association with Luminato, Song of Extinction was a massive undertaking, merging film by Marc de Guerre with a score for live electronics, ensemble (Music in the Barns), and choirs (Tafelmusik Chamber Choir and Viva! Youth Chorus of Toronto), with poetry by Griffin poetry prize winner, Don McKay.

Her recent electronic solo release, The Lost Clock on Important Records: Cassauna, has generated glowing reviews from The Quietus, Wire and other indie experimental publications throughout North and South America, Europe and South Africa.

Her concert music has also been featured on concerts by leading Canadian orchestras and ensembles such as the Vancouver Symphony, Esprit Orchestra, Continuum, the Kitchener Waterloo Symphony, percussionist David Schotzko, Arraymusic, guitar quartet Instruments of Happiness (led by Tim Brady), Ensemble Paramirabo, Collectif9, and revered pianist Eve Egoyan.

In 2022 she will be once again working with long-time collaborators Music in the Barns on a new portrait album of her compositions for chamber ensemble. This new project will build on the success of MITB's first album, (released on New Focus Records) which was met with critical acclaim and resulted in a JUNO nomination for best classical composition of the year (2020) for The Coming of Sobs.

As a performer, she variously employs electronics, violin, and viola. Parallel to her engagement with exploratory approaches, she's invested in the fiddle traditions of the British Isles, and various Canadian regions. She teaches this repertoire at the Royal Conservatory of Music.
Top Credits
Composer:

ANTHROPOCENE: The Human Epoch
theanthropocene.org

Coral Ghosts
https://www.cbc.ca/documentarychannel/docs/coral-ghosts

Born Bad
https://www.cbc.ca/cbcdocspov/episodes/born-bad
EXPERIENCE / ABILITIES
Documentary, Experimental
PROFESSIONAL ROLES
Composer, Orchestrator, Sound Designer, Synthesist
PERFORMING RIGHTS SOCIETIES
SOCAN