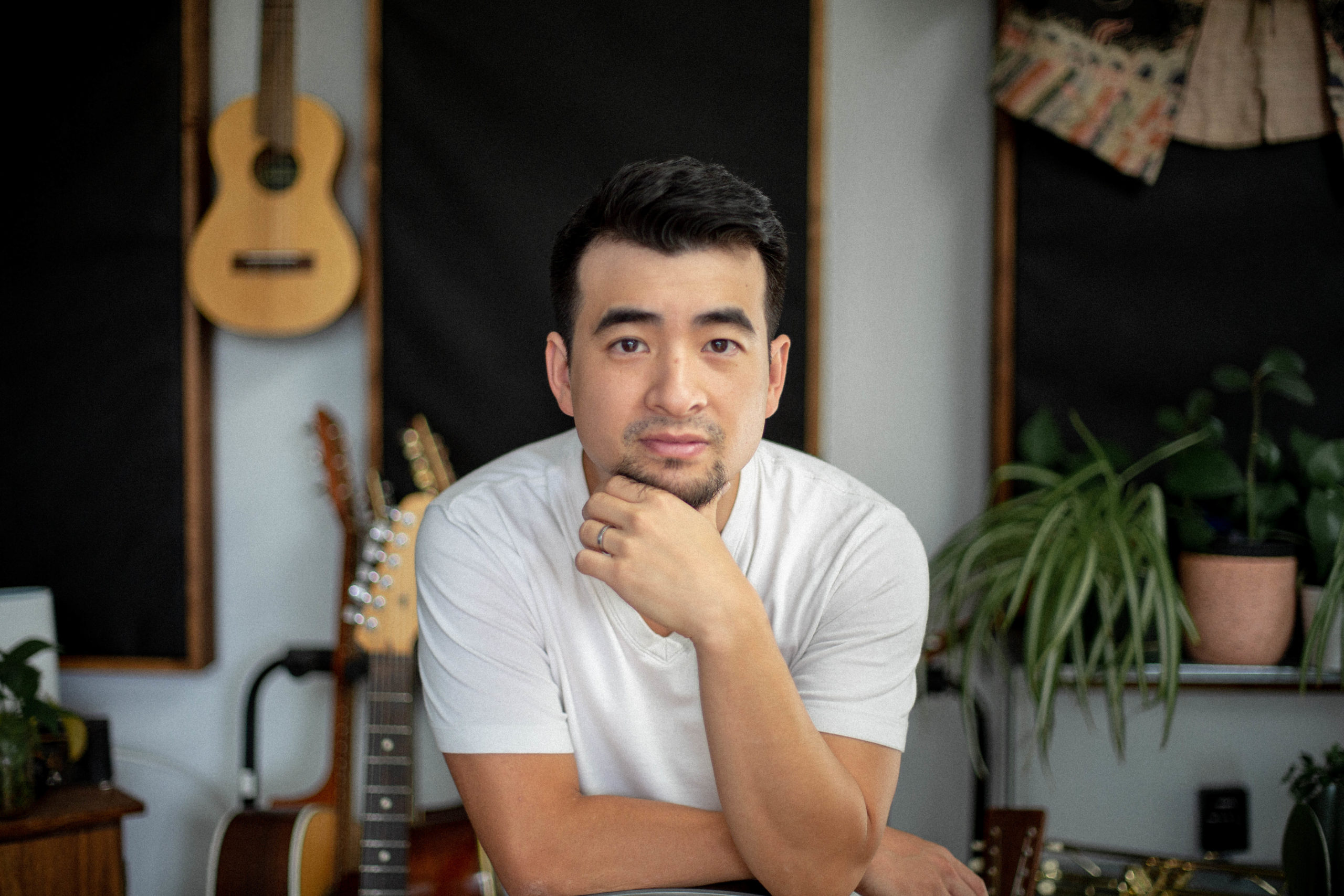 VANCOUVER, BC
Tel. 6047262701
Caleb Chan
A composer, multi-instrumentalist, and producer, he seeks to create communal spaces through sound, pursuing both tradition and invention. His music has been described as textural, harmonious, and genre-blending.


With an aptitude to create music that reaches diverse audiences, his range of work spans from independent projects and short films, to televised series and theatrical features. He frequently composes with his brother Brian, and their recent projects include music for Sony/Spectrum's Panhandle as well as Dreamworks' Pinecone & Pony (Apple TV), Team Zenko Go (Netflix), and Angry Birds: Summer Madness (Netflix). Their score for Sam Raimi's horror anthology 50 States of Fright is also streaming on Roku. For more of their collaborative score work, please visit www.chansounds.com.





As a prolific arranger and producer, Caleb has orchestrated and produced nearly 250 songs, including songs for the popular My Little Pony series. As a long-time collaborator of the franchise, his score and arrangements can be heard on the big screen in My Little Pony: The Movie (Emily Blunt, Zoe Saldana).





His other projects include collaborations with indie and pop artists as an arranger and producer across diverse genres. He is also a part of Heis, a project formed with his brother to create music that moves fluidly between musical worlds. Their latest album, Good Weather, was released in 2020 and is a collection of neoclassical and ambient instrumental music.


Caleb holds a master's in composition degree from the University of Toronto.
Top Credits
Panhandle (Sony TV/Spectrum), 50 States of Fright (Sam Raimi/Roku), Prinecone and Pony (DreamWorks/Apple TV), Team Zenko Go (DreamWorks/Netflix), Angry Birds: Summer Madness (Netflix)
EXPERIENCE / ABILITIES
Action, Animation, Children, Comedy, Commercials, Documentary, Drama, Educational, Lifestyle, Movie of the Week, Musical/Opera/Dance, Science Fiction, Series - Episodic, Series - Mini, Sports
PROFESSIONAL ROLES
Arranger, Composer, Music Producer, Orchestrator, Programmer, Songwriter
PERFORMING RIGHTS SOCIETIES
SOCAN, ASCAP