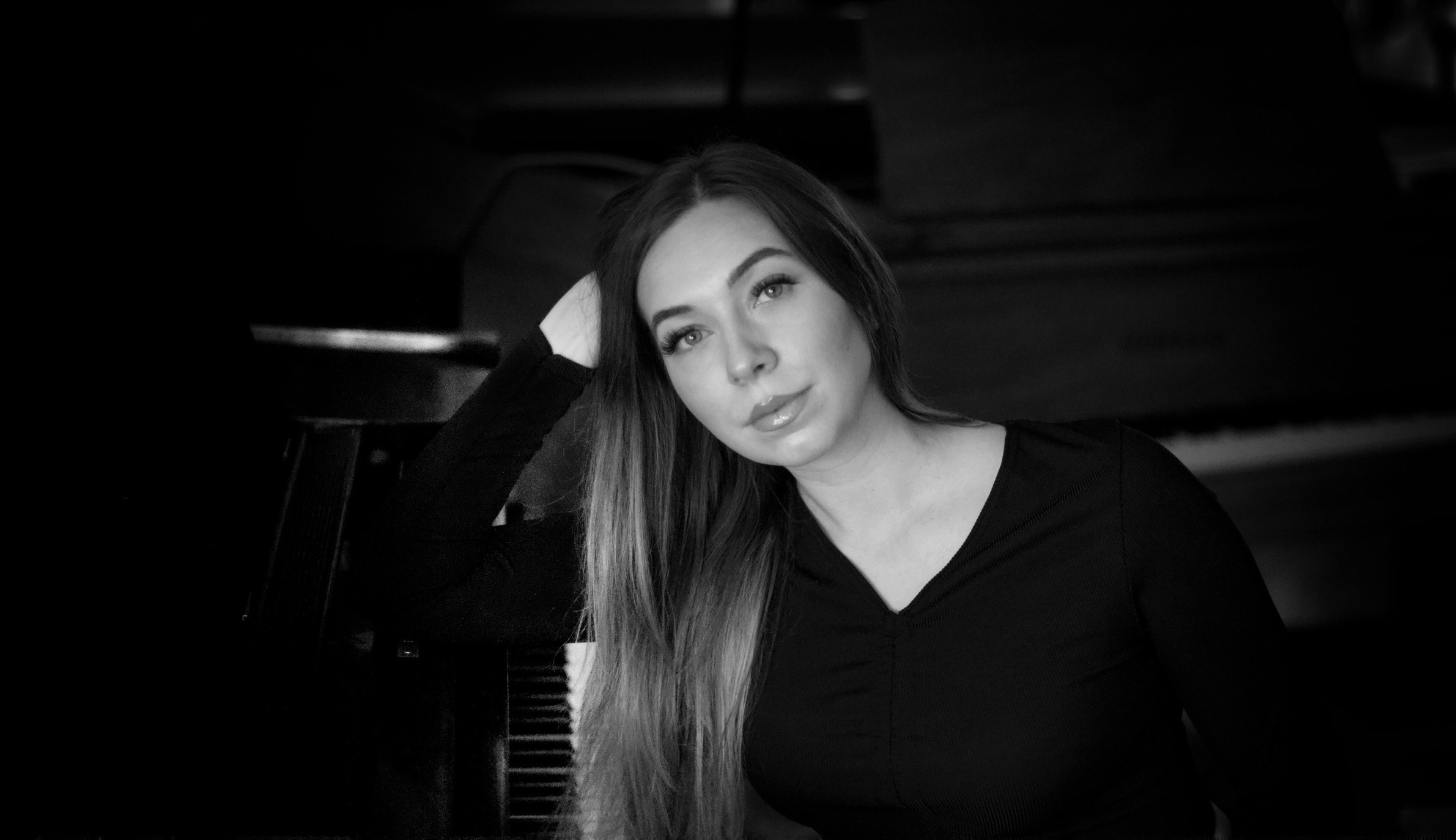 CAMBRIDGE, ON
Tel. 4167054874
Julijana Hajdinjak
Julijana Hajdinjak is an award-winning Canadian-Croatian artist who actively works in all areas of the music industry.

Raised in Mississauga, Ontario, her extensive performance experience (most notably with The Rolling Stones and Cirque Du Soleil) and training distinguish her from the rest and allow for a unique expression through her music.

Throughout her career, Julijana has worked on projects that aired on television networks such as TVO, as well as having her work performed by Canadian ensembles from coast to coast. In August 2020, Julijana won 'Best Original Score' for her work on the film, Red Candle. She has studied with Linda Catlin Smith, Glenn Buhr, Lynda Mieske, Bob Anderson and Cynthia Kaarto. With an Honours Bachelor of Music with distinction majoring in Contemporary Music: Composition degree from Wilfrid Laurier University, and private training in both piano and voice, Julijana's thorough knowledge of both music theory and performance give her a unique appreciation for the nuances in music, allowing her to perform and create works in a variety of genres. As an emerging artist in various facets of the industry, Julijana Hajdinjak is a name to watch.
EXPERIENCE / ABILITIES
Action, Animation, Children, Comedy, Commercials, Documentary, Drama, Educational, Experimental, Horror, Lifestyle, Musical/Opera/Dance, Science Fiction, Series - Episodic, Series - Mini, Video Games
PROFESSIONAL ROLES
Arranger, Composer, Conductor, Music Producer, Orchestrator, Songwriter
PERFORMING RIGHTS SOCIETIES
SOCAN