Please join us for this very special event where we welcome Emmy® Award-winning composer, orchestrator, arranger, and current president of the Society of Composers and Lyricists, Ashley Irwin.
Thursday November 9th, 2017
7pm-9pm
Ashley has had a varied and illustrious career including his celebrated work arranging for The Oscars®, as well as collaborations with famed director Clint Eastwood on films such as J. Edgar, Hereafter, Jersey Boys and upcoming The 15:17 to Paris.  We are thrilled to have him share his unique perspective and insights on the business and craft of screen composing (and more) in Hollywood.
Ashley will also be joined by SCGC President John Welsman.  They will discuss the important advocacy work done by the SCL, SCGC, and other creator organizations to support the work, rights, and value of screen composers, as well as provide insights on recent and ongoing developments in the US and global arena, and how they might impact us and the way we work and make a living.
Moderated by SCGC Chair Marvin Dolgay.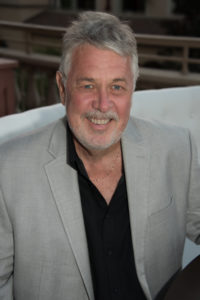 For more information contact Tonya at tkdedrick@screencomposers.ca