View from the Podium

by John Welsman



Guest Editorial

by Marvin Dolgay

The SCGC is fortunate to have some exceedingly capable members serving on its Executive.
For this issue of Spotting Notes, I've invited esteemed Chair and Past President, Marvin Dolgay, to share his perspective. – John Welsman, President
I remember making the decision to leave the "music business" and move on from my dreams of being a writer and performer in a successful recording and touring band.  My decision was based partly on the realization that I was indeed a true introvert, and that the writing and recording process was what I really loved. But there was another factor. When touring with popular recording acts, I was seeing that the ecosystem supporting the recording artist was an octopus of people who were all being paid – and paid well – before the artist was paid. With everlasting gratitude to Paul Hoffert, I discovered that there was a musical career to be had, outside of the music business, and in Canada. I could go into the audiovisual (A/V) production industry and create music for television, film, advertising, and theatrical productions of all sorts.
The model was simple to understand. Your client commissioned you to create and produce music for a project, and you were given a budget that contained your creative fee and all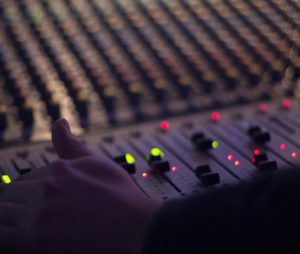 production costs. Your fees covered your current living expenses, and the royalties you earned went into your savings account for a rainy day, children's education, and for the future when you would no longer be young or cool enough to get hired anymore. Actual savings – something we all budget for.
Wow, making a sustainable living, in Canada, with an added bonus of being mostly in control of your destiny and lifestyle.
It was pretty simple then… But it sure isn't now.
As technology brought studio and musicians' costs down, it is easy to see how music budgets shrunk as well. But why did the value of the composer shrink? In fact, we were now not only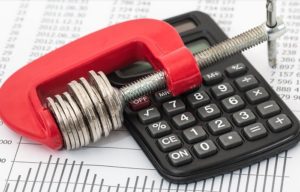 composing the score, but we were also operating and engineering in our own studios, maintaining sound and sample libraries, editing, delivering masters, and carrying out many other tasks that have now become enshrined within the job description of most composers' commissions. Maybe it is a simple equation of supply and demand. With so many more composers now able to create for the screen, many of them agree to lower rates just to get in the door. With upfront fees dropping so low, our royalty revenues have now become vital to our day-to-day living expenses, and our savings accounts seem to disappear into the ether.
To add insult to injury, the current demand by our clients, or our clients' clients, or maybe even their clients, for copyright ownership and sometimes even complete buyouts of all future revenues, is beyond the scope for middle-class composers to earn a modest but sustainable living. It is coercive and beyond disrespect.
I have been told by filmmakers and broadcasters that they need to own these rights for their supply chain in order to ensure that they maintain control for future sales. This is just not true.
There are proven alternatives that happily allow our clients to have unencumbered use of our music, to share in revenue streams if a reasonable fee is negotiated, and to exploit their products in perpetuity, in any format, (even ones not invented yet,) for the Universe and beyond. (Or, as one "A-Lister" writer friend successfully negotiated, to maintain the territorial rights to Uranus.) So, is this a cash grab or misinformation?
I was honoured to be asked to chair an Audio-Visual Workgroup for CIAM, the International Council of Music Creators. Our first meeting was during a CIAM General Assembly in Budapest, in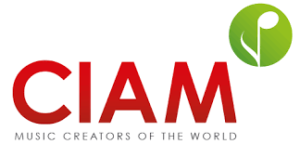 October 2019. (Ahhh… the before times. Deep breath…) Our group was made up of respected composers from the E.U., Africa, India, Japan, Australia, and Latin and North America. It became clear that buyouts were the number one issue facing us all – an existential threat not only to us but to our collective rights management system as well. What also became clear was the fact that each region had different understandings, laws, and terms for what indeed a buyout was and what could legally be asked for.
The mission: to create a document that would define some common language and to educate ourselves and our clients, was now our first task.
A single document for all continental partners became difficult due to different legal realities and definitions in various territories around the world.
The link below is the Music Creators North America's (MCNA) final version of this document.
It still suffers from a bit too much legalese, however, even at a glance, the information is vital to understanding the avenues available to us to
negotiate fairer backend terms of our contracts.
Following are some other links worth exploring. Please find the time.
There is a lot of work being done on your behalf, but the responsibility is still yours to make good use of the information.
https://international.yourmusicyourfuture.com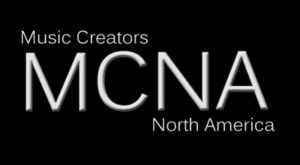 https://ivorsacademy.com/campaign/composers-against-buyouts/
http://www.ciamcreators.org
I feel fortunate to have had a sustainable career as a screen composer. I can only hope and assume that producers, distributors, and broadcasters still place a respectable value on the creation of original music scores to help communicate a story, mood, subtext, and to enhance action and emotion. A successful score has always, always added great depth and value to a filmmaker's vision.
Let us all ensure that there will continue to be talented, respected, and valued professional screen composers to carry out this important creative work for generations to come.
–
Marvin Dolgay
Chair SCGC
Chair Screen Composers Work Group CIAM
A Rising Tide




By Janal Bechthold



On International Women's Day, I sat down to complete the first round of voting to help select the music nominees for the Canadian Screen Awards. These awards recognize excellence in the Canadian film, television, and digital media industries.  Being a member of the music branch, I have sat on juries and voted in the awards for over 10 years. The first thing I usually do is scan the list of entries to see if I need to use more than one hand to count the number of scores by women.
This year I was pleasantly surprised.
After Hildur Guðnadóttir's Oscar win for "The Joker" last year, she mentioned that the industry was becoming more aware of the statistics for women composers and that she was hoping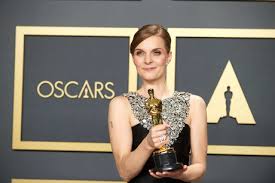 people would realize "this is a little bit silly, and we should be opening up the industry to more women."[1] Friends gushed with excitement saying that her win would change everything! Although I was optimistic, I was also cautious.
The University of Southern California's Annenberg Institute analyzed the proportion of women scoring the 1,300 top-grossing films since 2007, and the number grew to 5.2% in 2019 from less than 1% in 2017. It's great to see upward movement and I really hope the trend continues – but the stark reality is that the actual number of women represented by this statistic is 6. Only 6 women worked on the largest, most visible, and most profitable films in 2019. This represents a significant change from 2007 when the number of women working on big studio films was zero. It also makes me wonder about our own industry in Canada and how, or if, the landscape is changing.
In 2018, the SCGC released a research report entitled Gender in the Canadian Screen Composing Industry,[2] which looked at the role gender played on the career trajectories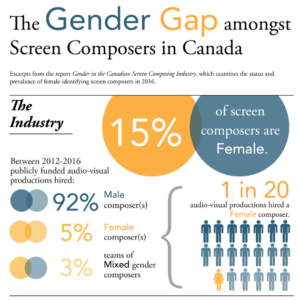 andprofessional activities of composers. One of the most meaningful statistics was that 15% of composers identified as female, but between 2012 and 2016, only 5% of productions receiving public funding hired female composers. Those tend to be productions that are more visible, have higher music budgets, receive a wider release, and are broadcast, therefore earning the composer royalties. Women were hired as part of a team on another 3% of productions, but with women only participating in 8% of these jobs, it makes upward career mobility slow.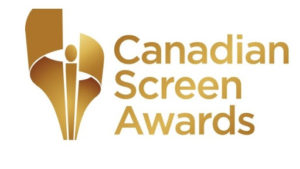 Back to the Canadian Screen Awards entries, I wondered whether the proportion of entries could be a way to measure change within the industry. Wikipedia reports that historically, there have been few women nominated since 1980 and only one female award winner in the film category of Achievement in Music – Original Score in 40 years.[3]
1982 – Maribeth Solomon was nominated alongside **Micky Erbe for Ticket to Heaven.
1983 – Maribeth Solomon was nominated alongside Micky Erbe for Threshold.
1985 – Betty Lazebnik was nominated for Reno and the Doc.
1989 – Maribeth Solomon was nominated alongside Micky Erbe for Milk and Honey.
1998 – Alexina Louie and Alex Pauk were nominated for Last Night.
2010 – Sook-Yin Lee was nominated alongside Buck 65 and Adam Litovitz for Year of the Carnivore.
2012 – Michelle Willis was nominated alongside Don Rooke and Hugh Marsh for Still Mine.
2017 – Viviane Audet was nominated with Robin-Joël Cool and Alexis Martin for Cross my Heart.
2018 – Alaska B was the first woman to win Achievement in Music – Original Score for her work on Through Black Spruce.
Unfortunately, at this time I do not have a complete historical list of nominees and winners for the other "Best Original Music" categories, but have noted several scores by women that are getting a nod recently:
Best Original Score for a Program – Louise Tremblay was nominated alongside James Gelfand for Crossfire in 2017.
Best Original Score, Non-Fiction – Laurel MacDonald was nominated alongside Phil Strong for You Are Here: A Come from Away Story in 2019, and Michelle Osis was nominated for The Corporate Coup d'État in 2020.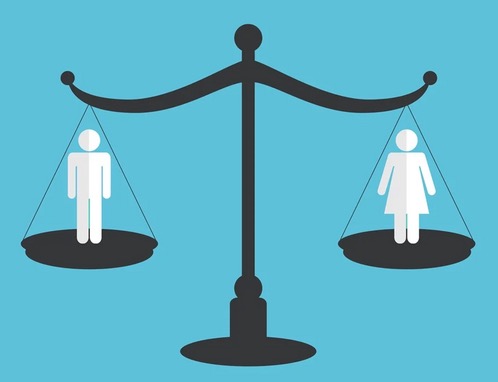 This year I was surprised to see 142 qualifying scores, including 19 scores by women, entered across the various music categories. This means that for the first time since I can remember, I need more than two hands to count the number of women! To me, this feels like a huge accomplishment for our community. It also means that more producers than ever before are hiring female composers on qualifying productions and feel that these scores are among the very best.
Let's look at how these scores fall into each of the categories:
Achievement in Music – Original Score
Scores by women = 12.5%
Best Original Music, Non-Fiction
Scores by women = 18%
Best Original Music, Fiction
Scores by women = 21.7%
Best Original Music, Animation
Scores by women = 0
Where are all the women scoring animation? The National Film Board of Canada (NFB) is one of Canada's oldest animation film studios and has a long history of supporting women. From 2020-2021, they reported 23% participation by women in the music of their productions [4]. Yet, the only nominee I can remember in this category over the last several years was in 2018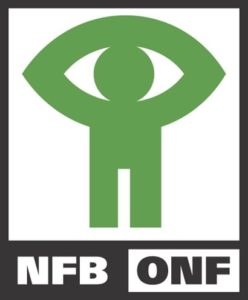 when Australian composer Nerida Tyson-Chew was nominated for The Deep. Nelvana, another one of Canada's oldest television animation studios, recently hired their first female score composer since 2003, and many other companies are seeking to be more inclusive when choosing candidates to pitch. I know some excellent female composers who are starting to make some waves in the industry, so I'm looking forward to seeing more entries in this category.
Still, at 13.4% of qualifying entries, the overall percentage of scores by women seems like a great feat considering the number of publicly funded productions hiring women a few years ago was only 8%. Hopefully, our research numbers will confirm this statistic when the SCGC releases an updated report later this year.
What is the takeaway here? Keep working hard at being the best composer you can be. Make connections. Be visible. Put your hand up and talk about your craft, your expertise, the role of a composer, and how a composer elevates a story. Most of all, support each other. The more that female composers are seen and recognized for the great work we are all creating, the more it helps us all. "A rising tide…"
[1] https://variety.com/2020/film/awards/hildur-duonadottir-wins-academy-award-oscar-joker-original-score-1203498316/
[2] https://ontariocreates.ca/uploads/Business_Intelligence/en/Gender_in_the_Canadian_Screen_Composing_Industry.pdf
[3] https://en.wikipedia.org/wiki/Canadian_Screen_Award_for_Best_Original_Score
[4] https://mediaspace.nfb.ca/comm/nfb-gender-parity-2021/
–
**This past month, the Canadian film scoring community lost an esteemed member and colleague, Micky Erbe, who is mentioned in this article for his achievements at the Canadian Screen Awards. He was notably known, alongside lifelong writing partner Maribeth Solomon, for his groundbreaking orchestral scores for many IMAX films including North Of Superior and Destiny In Space. He will be deeply missed.
_________________________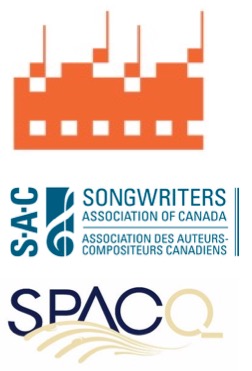 –
The SCGC is thrilled to present, in partnership with the Songwriters Association of Canada (S.A.C.) and
La Société professionnelle des auteurs et des compositeurs du Québec (SPACQ), the following study:
Digital Disruption:

Modernizing the Income of Canadian Music Creators
This report was conducted by Nordicity Inc, with participation from SOCAN, and made possible through
the funding support of the Canada Council for the Arts.

 Below are downloadable PDFs of  the Executive Summary and the full Study

_________________________
–
SCGC's 40th Anniversary –

Stay Tuned!
This past year the SCGC proudly celebrated its 40th anniversary. Stay tuned for more information and updates regarding an exciting upcoming release of the The SCGC's 40th Anniversary Presidents Round Table, hosted by SOCAN.
_________________________
Our

New Members
The Guild would like to welcome all new members who joined the SCGC in 2020!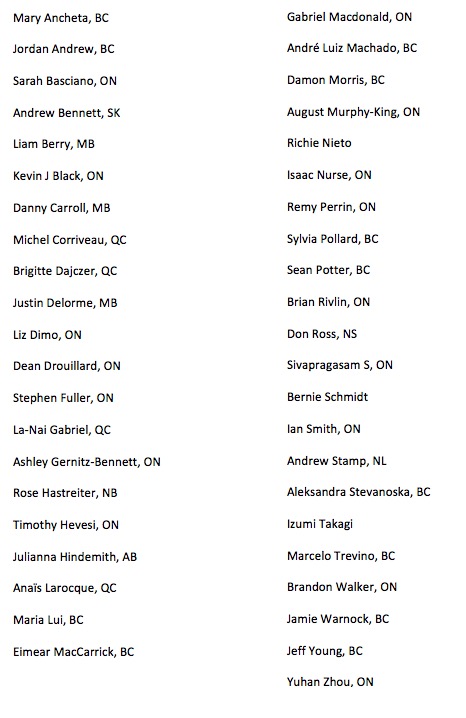 –
–
—-
–
–
—
—
—
—

–
–
Check out the SCGC's latest member news and events on our social media platforms:
Instagram: https://www.instagram.com/screencomposers/?hl=en
Facebook: https://www.facebook.com/ScreenComposers
Twitter: https://twitter.com/ScreenComposers
Or at our website: https://screencomposers.ca/
The SCGC is also thrilled to announce and congratulate the
2021 Canadian Screen Award Nominees
Especially the following SCGC members receiving nominations in the following categories:
–
Film – Achievement in Music – Original Score

Michele Osis – Bloodthirsty
Howard Shore – Funny Boy
Mychael Danna – Guest of Honour
Janal Bechthold – Marlene
–
TV – Best Original Music, Fiction

Todor Kobakov – Cardinal: Until the Night – Scott
Tom Third – Coroner – Fire Pt. 2
Ari Posner, Amin Bhatia, Sarah Slean, Antonio Naranjo – Detention Adventure – All the World's a Stage
Trevor Morris – Vikings – The Ice Maiden
–
TV – Best Original Music, Non-Fiction
Darren Fung – A Bee's Diary
Janal Bechthold – Company Town
Janal Bechthold – Cottagers and Indians
Todor Kobakov – Margaret Atwood: A Word after a Word after a Word is Power
Robert Carli – Toxic Beauty
–
TV – Best Original Music, Animation

Ari Posner, Amin Bhatia, Kris Kuzdak, Chris Tait – Let's Go Luna! Monster Park / Meet the Strongs
Neil Parfitt – The Remarkable Mr. King – Mr. King's Machine / Mr. King's Concert / Mr. King's Turnip
Meiro Stamm – Xavier Riddle and the Secret Museum – I am Harriet Tubman
–
A full list of nominees can be found at https://www.academy.ca/nominees/
********************

Editor's Pick




by Virgina Kilbertus



How Oscar History Could Be Made in the Original Score Category This Year
https://variety.com/2021/
'Kung Fu' Composer Sherri Chung on Breaking Ground for Asian-American Representation
https://variety.com/2021/music/news/kung-fu
Women Making Music Study: Sexual Harassment Is 'By Far The Most Widely Cited Problem'
https://www.billboard.com/articles/
TikTok Is Now Paying Musicians and Songwriters In South Africa
https://www.digitalmusicnews.com/2021/
Supreme Court Rules For Google Over Oracle In Closely Watched "Fair Use" Copyright Case;
Industry Groups Express Concerns Over Impact On Content Protection
https://deadline.com/2021/04/google-supreme-court-oracle
Netflix Gains Exclusive Rights To Sony Films
https://thehill.com/blogs/
Review: Steinberg Cubase 11
https://www.mixonline.com/technology/reviews/review-steinberg-cubase-11
Listen to Five of the Five World's Newest, Wildest Instruments
https://www.nytimes.com/2021/03/12/arts/music/
*******************

Spotting Notes:
Virginia Kilbertus: Editor

Nicholas Stirling: Layout & Design
Tonya Dedrick: Admin

[/vc_column_text][/vc_column][/vc_row]