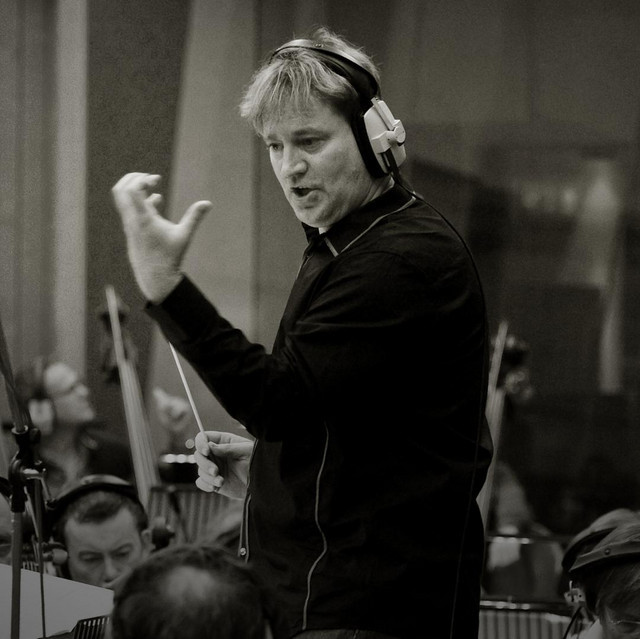 321 N. Van Ness Ave
LOS ANGELES, CA
Timothy Williams
Timothy Williams is a multi award winning composer best known for his work on Pearl, Finding You, Brightburn, and Get Out!



Williams' films includes A24's Pearl, co-scored with Tyler Bates, Gravitas' The Swearing Jar, Roadside Attractions' Finding You, Screen Gems' Brightburn, directed by David Yarovesky, We Summon The Darkness, directed by Marc Meyers, which won best score award at ScreamfestLA; Wild Horses, directed by Robert Duvall; I.T., directed by John Moore, and Red Sky, for which Tim Williams was nominated Best Composer by Motion Picture Sound Editors and best score at the Hollywood Music in Media Awards.



Williams has written additional music for the Academy Award and Golden Globe Winner Get Out!, Guardians of the Galaxy Vol. 1 and Vol. 2, Hobbs and Shaw, Deadpool 2, 300, Watchmen, Super, Sucker Punch, and The Spy Who Dumped Me.



Television work includes co-scoring AMC/Shudder Creepshow with Tyler Bates, Disney Junior's Piney, the Fox pilot Richard Lovely, and additional music on Fox's The Exorcist (S2), ABC's Missing and Comedy Network's Sym Bionic Titan.



A graduate of the National Film and Television School, Williams has received two Motion Picture SE Golden Reel Award nominations (Red Sky), four Thea Award wins, 10 ASCAP Plus Awards and won best score at the 24FPS Festival (Butterfly Circus), best score at ScreamfestLA 2019 (We Summon The Darkness) and best soundtrack nomination at the HMMA Awards (Red Sky).



Tim has had multiple soundtracks released by Milan Records, Lakeshore Records, Varese Sarabande and MovieScoreMedia.



Tim is represented by Dan North at Kraft Engel Management and is sponsored by Arturia.
Top Credits
Pearl(2022)

The Swearing Jar (2022)

Finding You (2021)

Brightburn (2020)

Creepshow (2019)

Get Out! (addit.)

Deadpool 2 (addit.)

Guardians of The Galaxy 1 and 2 (addit.)






EXPERIENCE / ABILITIES
Action, Animation, Children, Comedy, Documentary, Drama, Horror
PROFESSIONAL ROLES
Composer, Conductor, Orchestrator
PERFORMING RIGHTS SOCIETIES
ASCAP